An All Girls Trip To Ladakh With Rosme And Thrillophilia!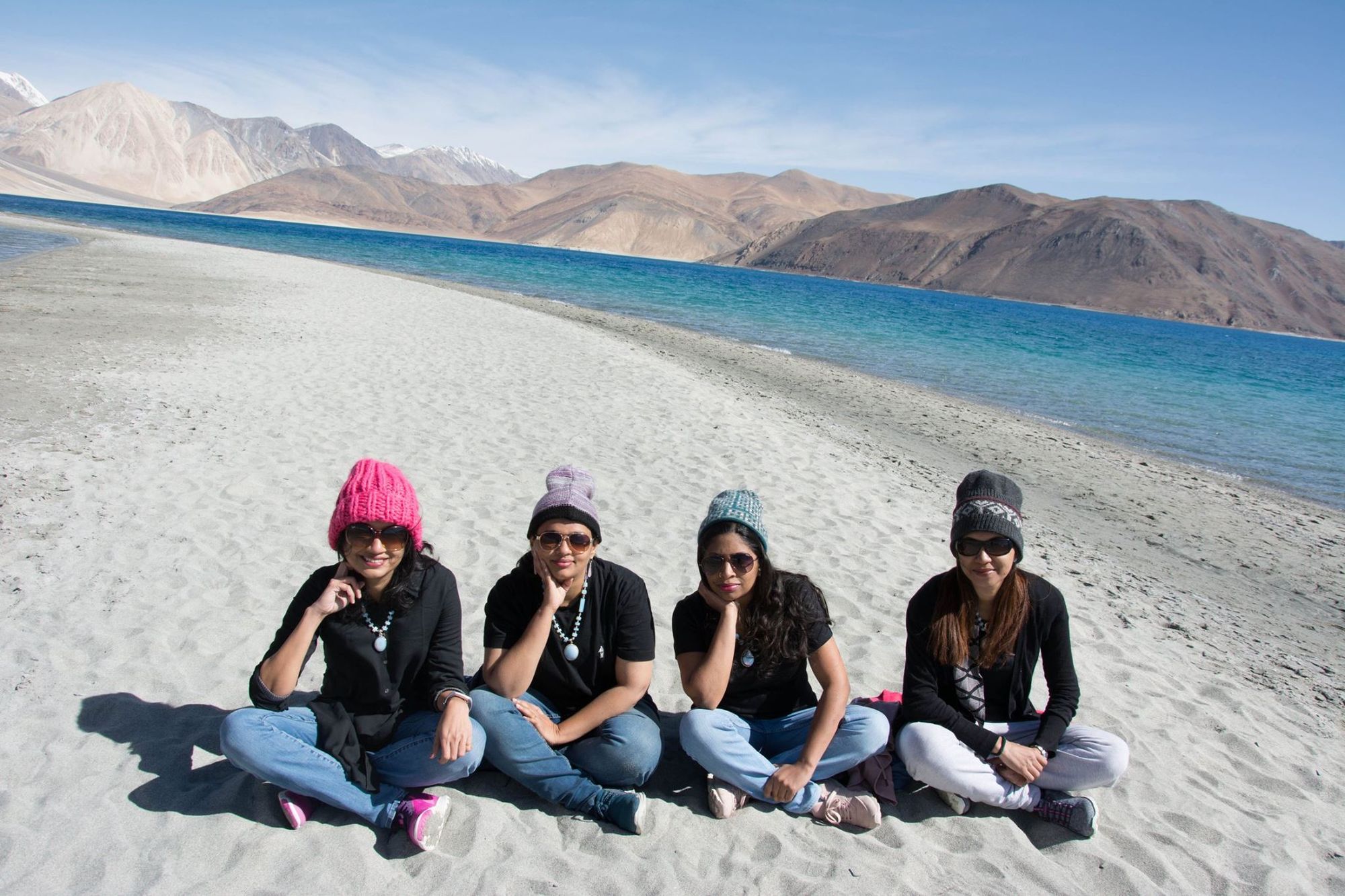 In Ladakh, an all-female group wow!
"Friends, not miles, are the best way to gauge a voyage."
Many of us agree to the fact that solo travel is beautiful, you can't  deny the inexpressible happiness  that may be experienced when travelling with one's bestest friends. True, a voyage should be measured by the company you keep, not the distance you travel.
Rosme M Mathew Is The Protagonist Of Our Story!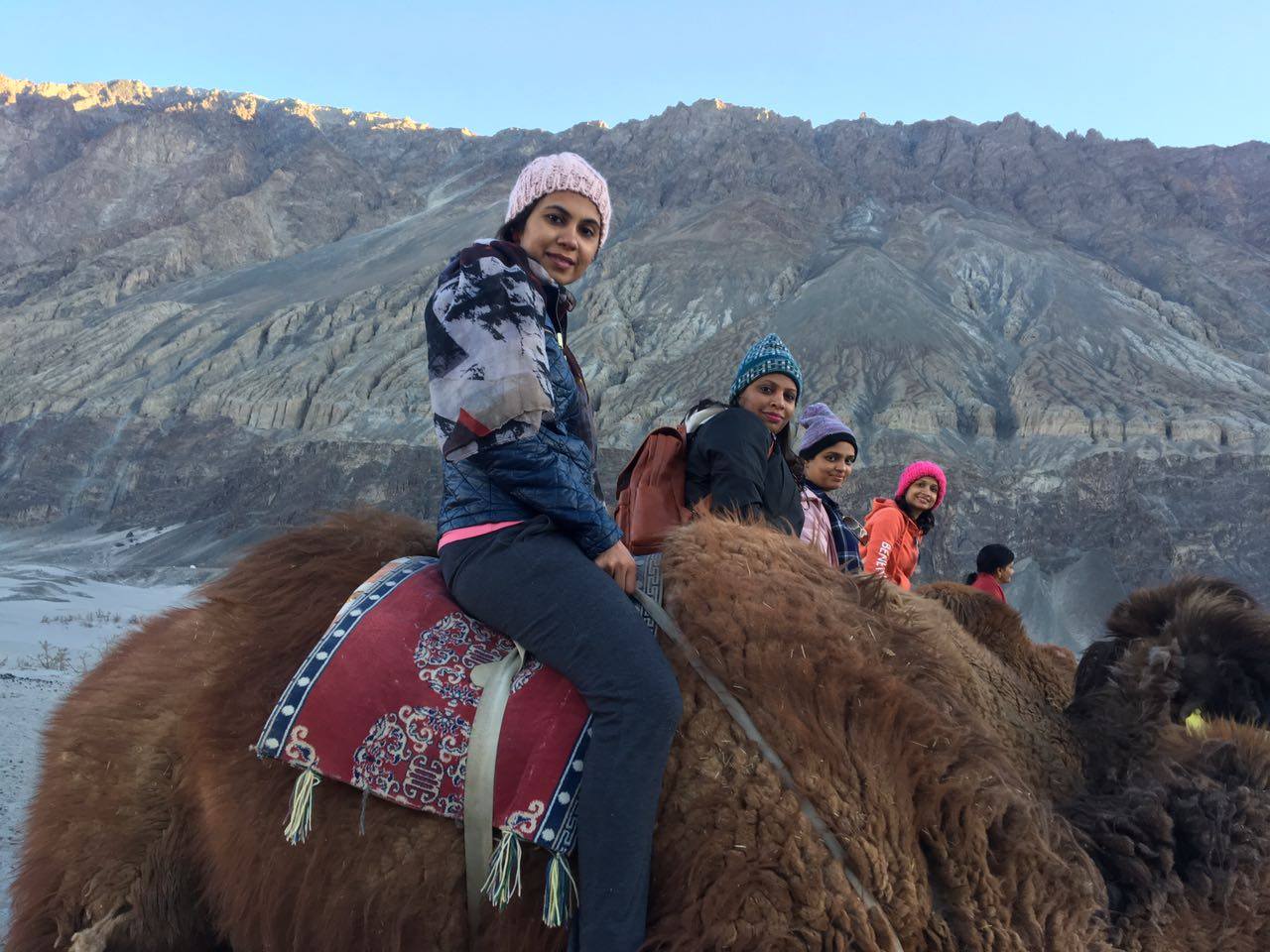 Meet Rosme, a Bangalore-based travel enthusiast whose childhood desire was to visit one of the idyllic locations she drew as a child. The roads of North-Eastern India are on her bucket list, and she believes that experiencing them will help her accept our country's diverse cultures and traditions.
We asked her to define her travel buddies during our post-trip interview. "Crazy, beautiful, and vivacious ladies who just wanted to forget about work, kids, family, and the kitchen for a few days and be like kids who want to travel the world," she responded quickly.
How Did The All-Women Plan Come About?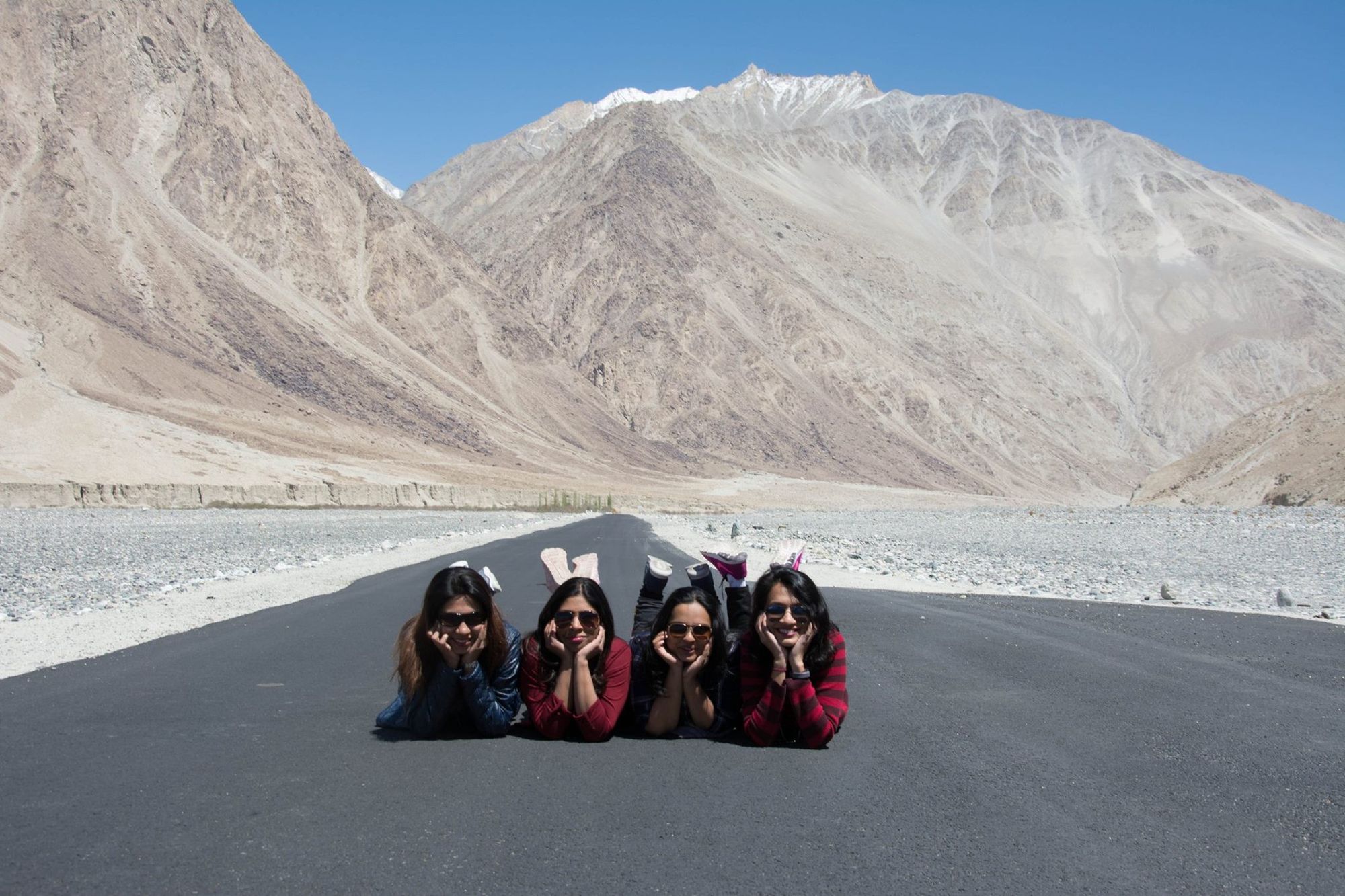 Rosme was already on her way to Ladakh in April 2018, a road trip she intended to take with her women's gang. But how did it happen?
Rosme had been looking forward to taking a road trip with her female friends for a long time. She thought Leh-Ladakh was the safest and finest option. A quick google search led her to various websites that provide Ladakh sightseeing and road trips, and after a careful examination of the various packages available, she decided on going with Thrillophilia!
Experiencing Leh As A Local!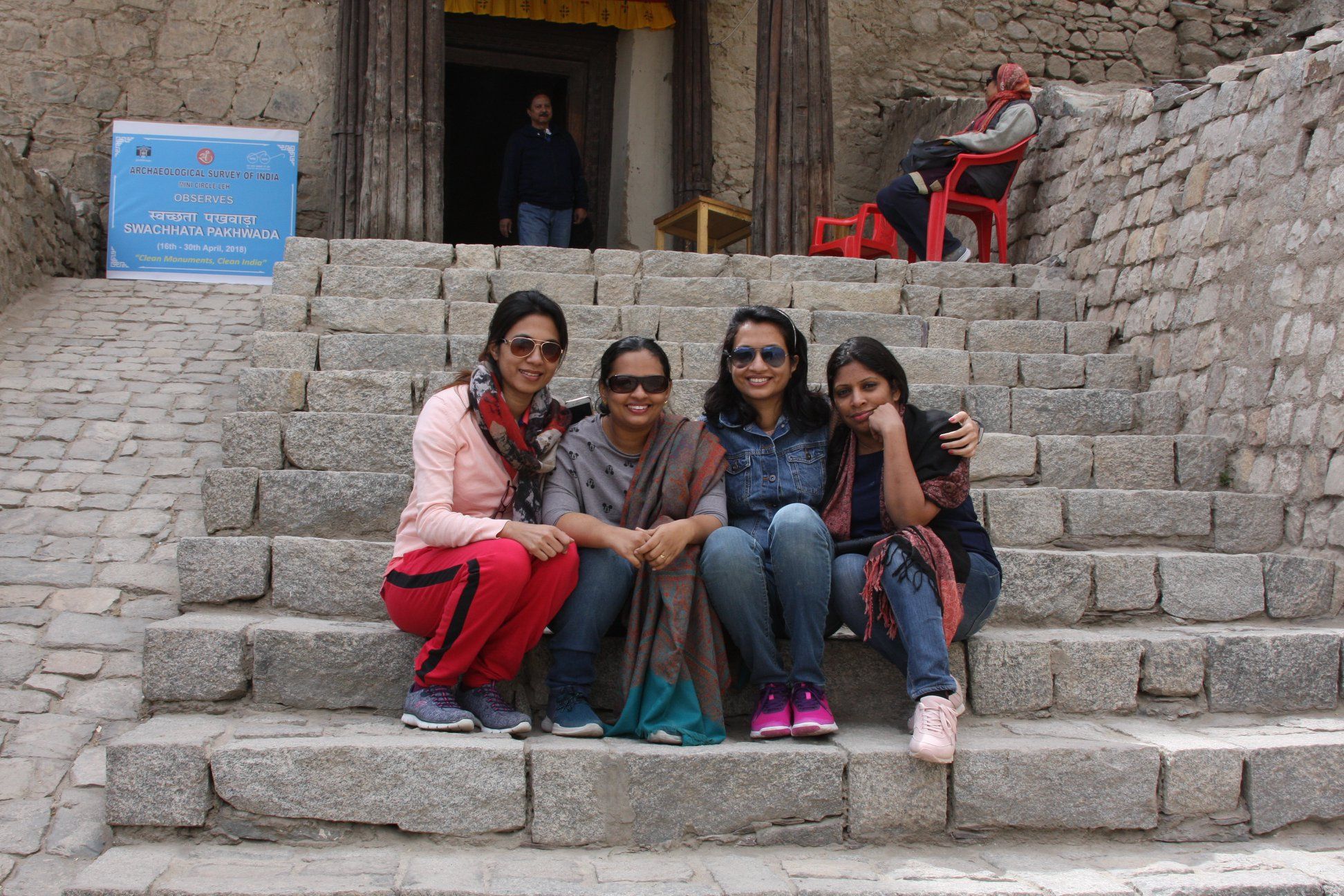 As soon as they stepped off the plane at Leh's Kushok Bakula Rimpochee Airport, women said, "Wow!" The temperature was around 12 degrees Celsius, and the first sight of the Ladakhi scenery made them exchange wide-eyed smiles. After hugging the Ladakhi air, the group was brought to their hotel rooms by their tour operators.
The women relaxed and acclimatised till dusk, when they went shopping in the Ladakhi marketplaces, where they fell in love with the indigenous Tibetan jewellery. Before bidding farewell to Day 1 in Ladakh, they were treated to a delicious buffet dinner at the hotel.
Also Read: A Dream Road Trip Of Abdul With His Friends In The Majestic Valleys Of Srinagar.
The group visited the Magnetic Hill, the confluence of the Zanskar and Indus rivers, Gurudwara Pathar Sahib, Spituk Gompa, Shanti Stupa, Leh Palace, and the Hall of Fame on the second day. This is a day to get to know the Ladakhi culture and, metaphorically, the air that Ladakh breathes.
In Nubra, You Can Ride A Double-Humped Camel!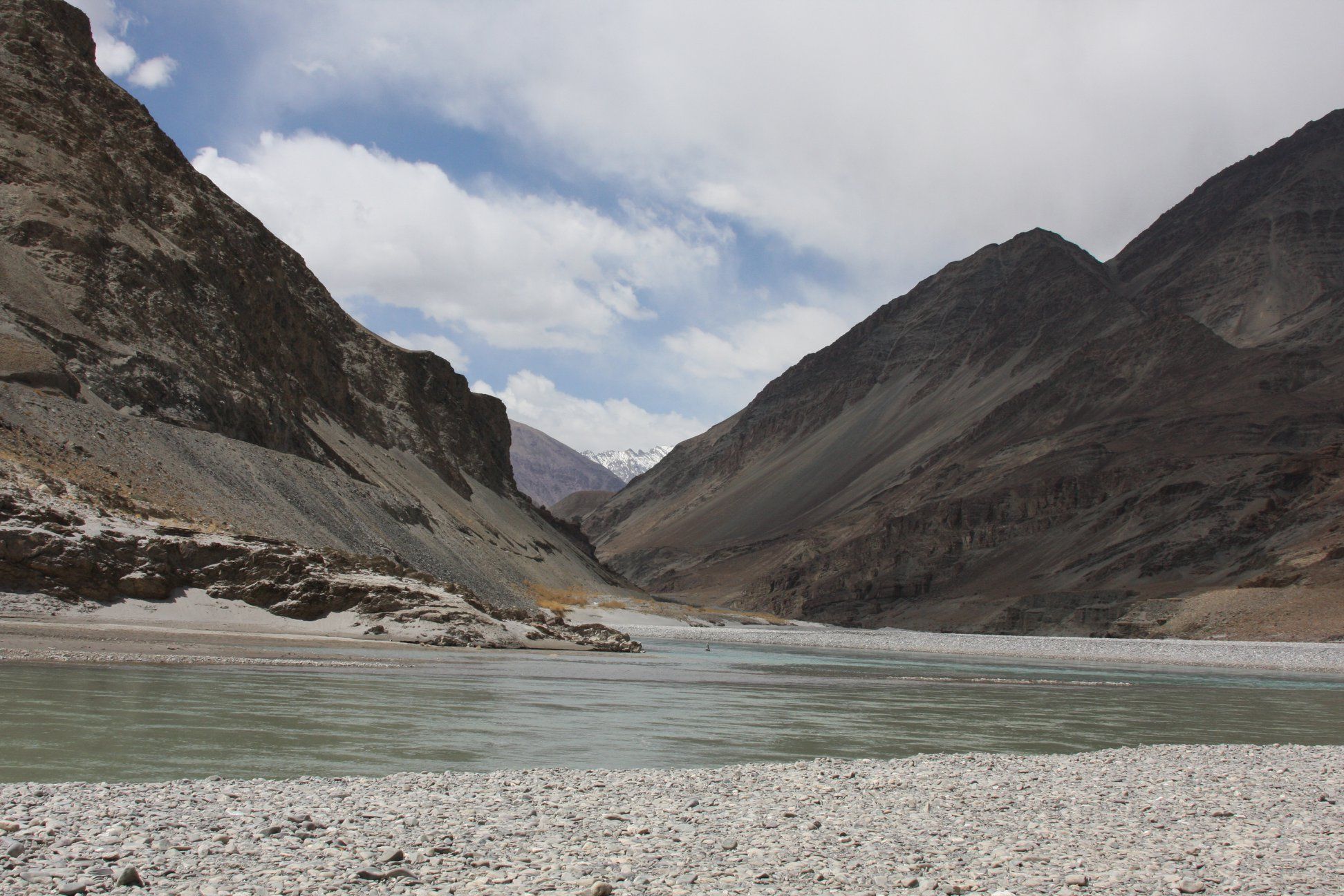 When the ladies left for Nubra, on Day 3, the clock read 8:30 a.m. It was suggested that visitors not spend too much time on the Khardung La, the world's highest motorable road. The wind was cold and oxygen levels were extremely low at a frightening height of 18,380 feet. After a quick picture shoot, the women left to continue their journey to Nubra Valley, which was still 86 kilometres away.
The women arrived at Nubra Valley's white sands at around 2:30 p.m. The air was thin, the vista was beautiful, and the tranquil white tents offered untold joy. They spent the day relaxing, lounging, and playing in the white dunes before taking a magnificent camel ride in the evening.
This was the most amusing part of the vacation, according to Rosme. "The camels paid little attention to what their controllers said, and it felt like we were following the camels' orders," she adds. "In its own way, it was thrilling!"
Suggested Read: Vasundhara's Last Minute Trip To Andaman With Thrillophilia!
Apricot Tasting At Turtuk, Pakistan!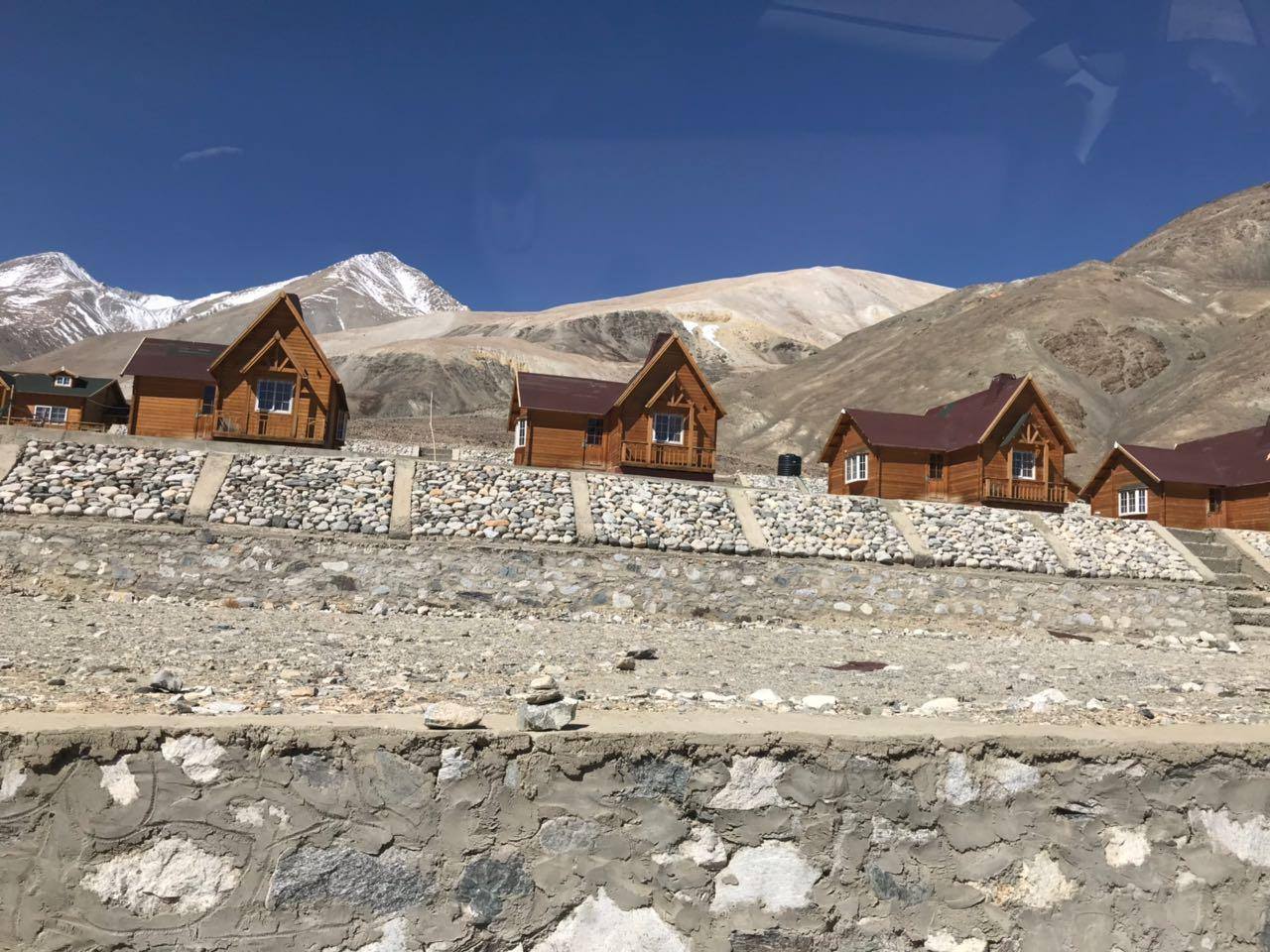 The next day was particularly memorable, and the women had been anticipating it from Day 0. They got up early, ate breakfast, and left towards Turtuk, a little village that was the Indian Army's easiest conquest during the 1971 conflict with Pakistan. Turtuk is surrounded by apricot, walnut, cherry, and apple trees, and the villages warmly welcome visitors.
The women had a great time mingling with the villagers in Turtuk, which has a very warm Ladakhi vibe. Rosme admitted to bribing the local kids with chocolates and toys in exchange for allowing them to explore the entire hamlet.
The Last Stop at Pangong Tso Lake.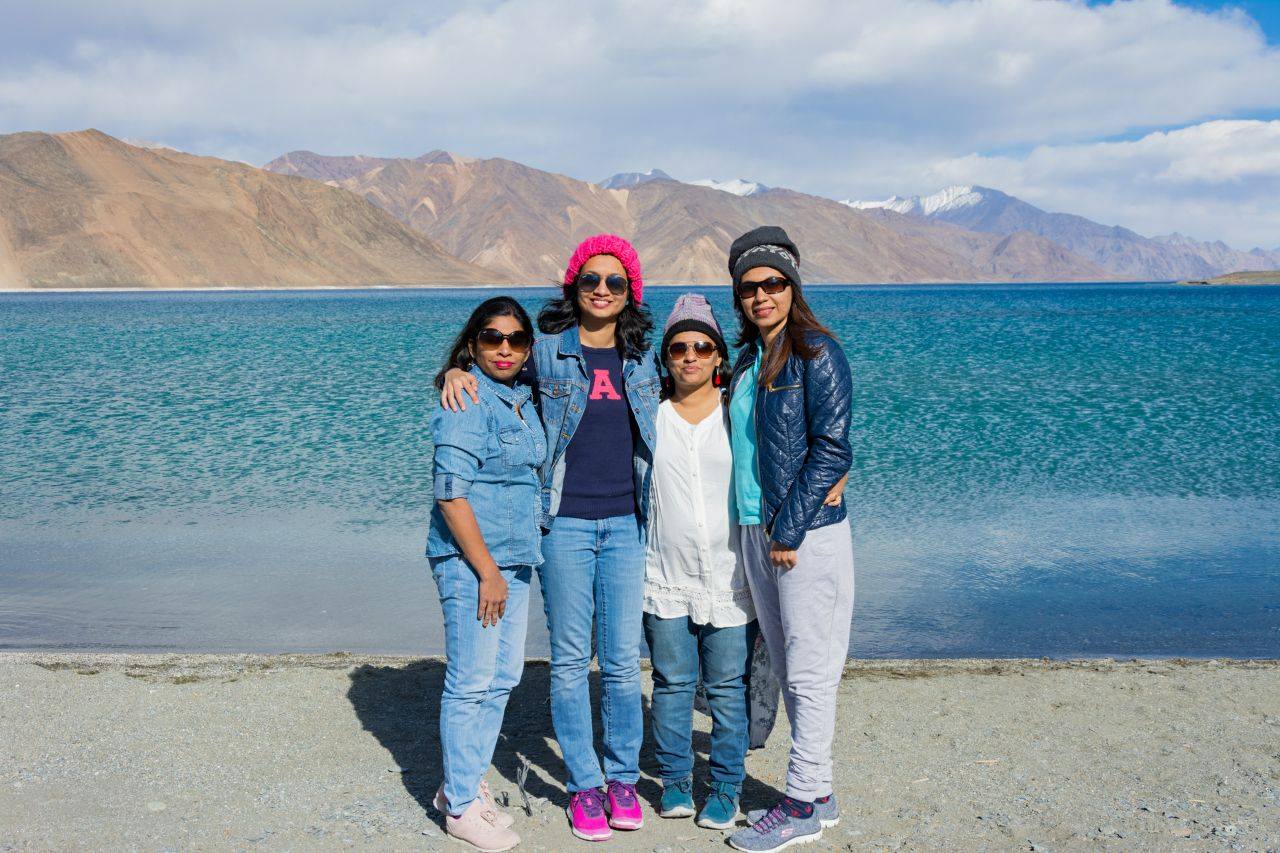 The final phase of the journey included a stay in cottage near the lake -  Pangong Tso. "The travel from Nubra to Pangong Tso was not easy," Rosme recalls of the journey. The road was in poor condition in some spots, and even missing in others." Despite this, it was all worthwhile. The sight made the women's hearts skip a beat as they arrived to Pangong Tso about 4 p.m. The azure waters of Pangong Tso, the blue sky, and the snow-capped mountains in the background we're all as lovely as a scene from a movie studio.
The company returned to Leh after spending another delightful night in the wooden houses near Pangong Tso. The women also bought Pashmina scarves, Kashmiri - Kahwa tea-bags, and Tibetan jewellery. She also bought dry fruits from the local markets of leh, and also took many photographs.
Check Out: Valley Of Flowers Trek- A Friends Trip With Thrillophilia!
The women had completed an all-women tour and were excited to embark on their next adventure. Their trip is defined by a single line delivered by Rosme.
"Ladakh is like a shard of Heaven on Earth, with its snow-capped mountains, beautiful lakes and rivers, and bright blue sky."
Are You Organising An All-Women Trip To Ladakh?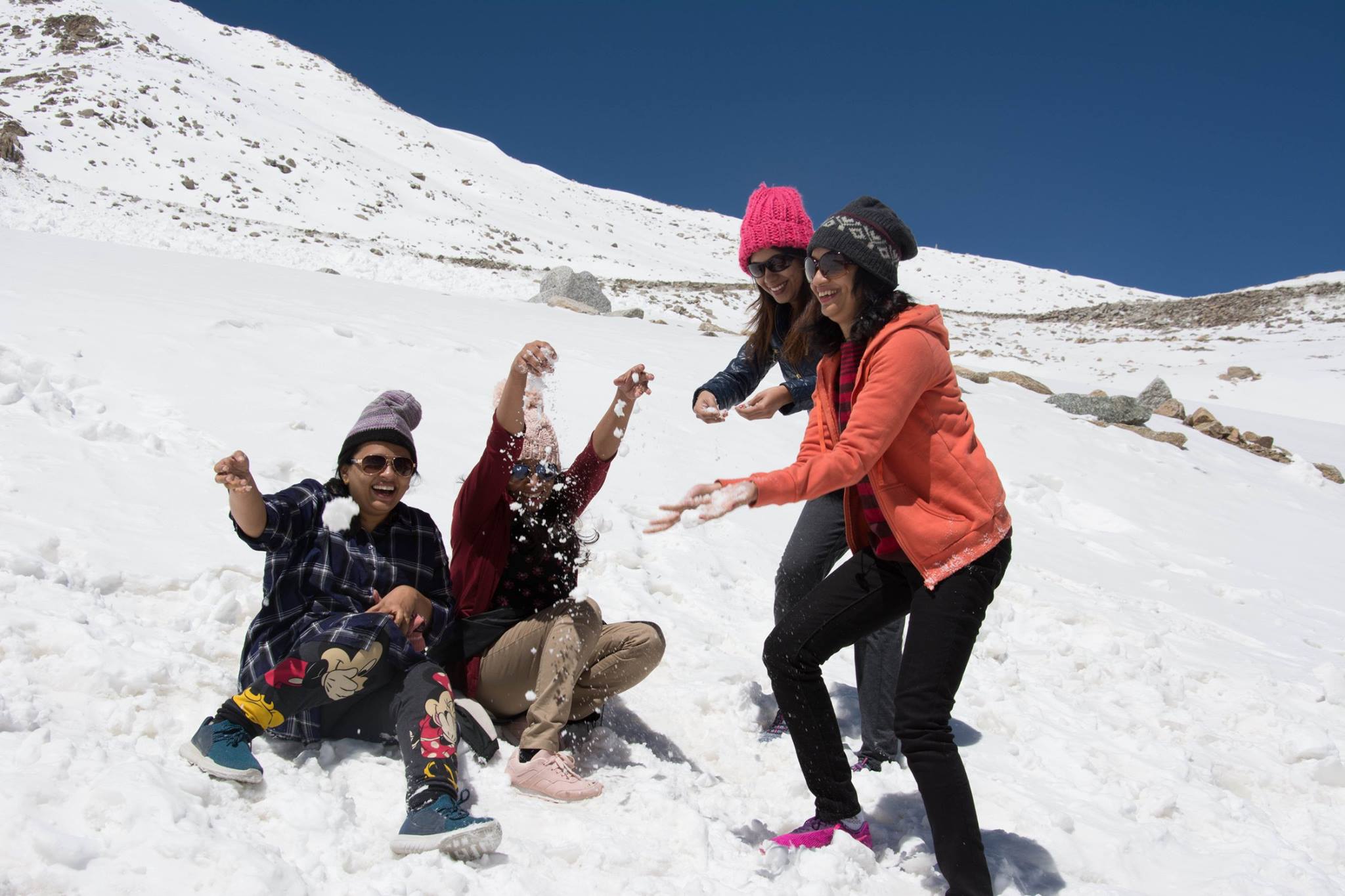 Leh is stunning! Rosme encourages ladies to visit Leh-Ladakh with their friends, which offers a variety of excursions and packages. Rosme's list of things to remember is below:
Dress warmly and in layers.
In Leh and Nubra, only Airtel and BSNL postpaid lines function.
To avoid mountain sickness, drink a lot of water.
While travelling, keep tissues on hand.
Look for rooms on the lower floors of hotels where there are no lifts.
There is no need to hurry.
Carry cash because some stores do not accept cards.
Pangong Tso is more pleasant than a tent.
Finally, make sure you have a basic medical kit with you.
Read More: A Romantic Journey Of Taneja In Himalayan Terrain With Thrillophilia!