Dr Shubhangini Gandhi's Love Affair With Majestic Ladakh!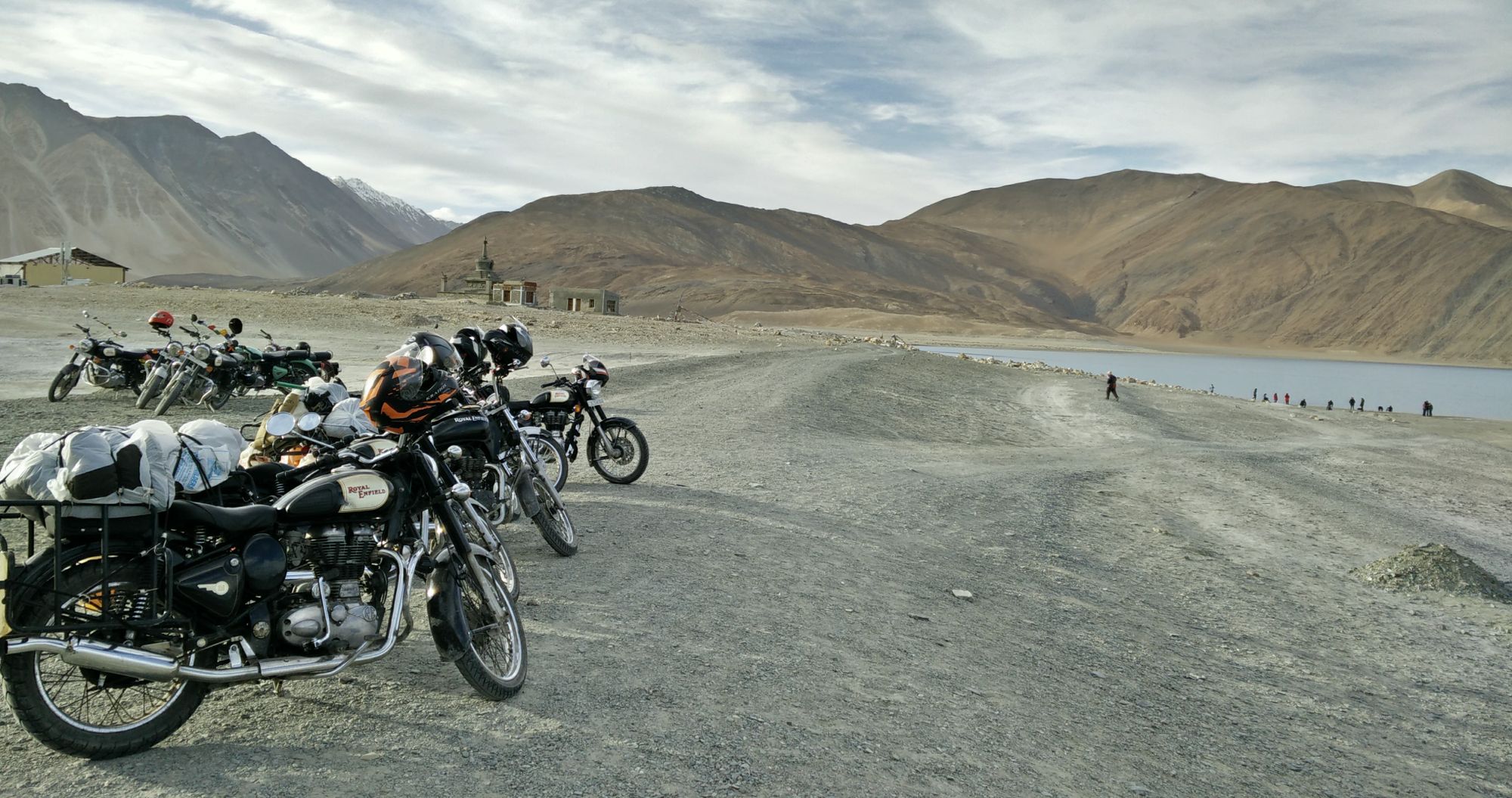 "Having traveled through the night, we awoke to the most magnificent sunrise. We relaxed while admiring the colors of the skies, the green scenery, and the flowing Beas River. With each step forward, we lost sight of the tall pines and cedar trees. During the night, the landscape turned into a desert... the Milky Way became visible as the night deepened. It felt as though we were witnessing the evolution of life on this planet as we observed its ever-changing landscape."
Dr. Shubhangini Gandhi's Travel Diaries
As members of social media networks, we all have friends who consistently travel to different locations and with different groups. On the other hand, there are individuals who travel alone or short-term. There are others who become so attached to a destination that they continue returning to it as if they were seeking a lost piece of a puzzle.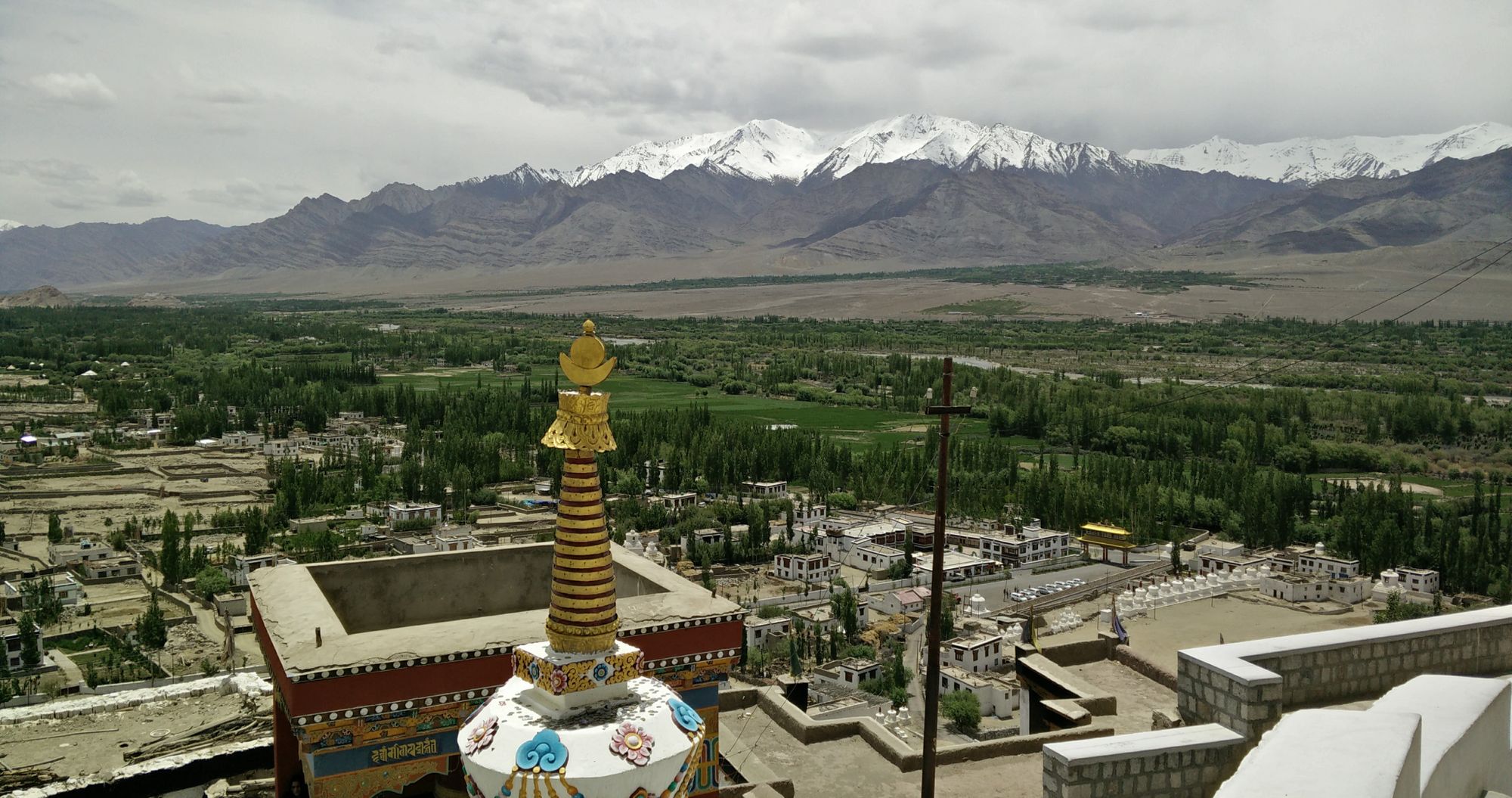 Do you have any particular place in mind?
Dentist by profession and a passionate traveler by passion, Dr Shubhangini Gandhi believes that "Leh Ladakh is like Heaven on Earth". Her children also made their way to Ladakh in June of 2017 to experience this enchanting excursion after having visited the magical terrains in 2013.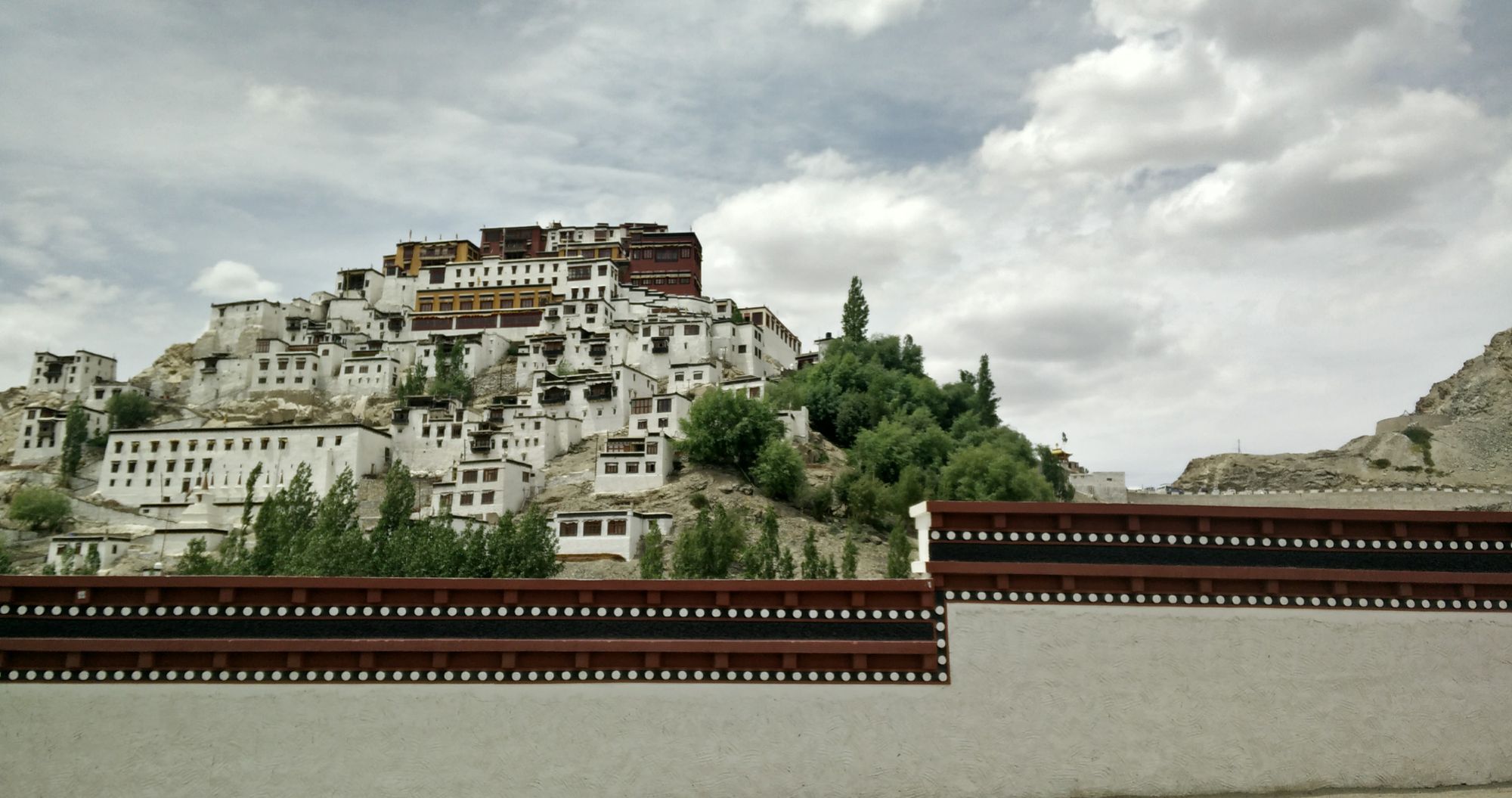 Dr. Gandhi believes that there is no place more mysteriously beautiful than the mountains of Ladakh. During the group's journey from Manali to Ladakh, the colouring book was filled with orange skies, green valleys, brown deserts, white snow, and black starry nights. So we understand why Dr Gandhi is looking forward to her third Ladakh trip already. After all, she believes in the saying: "Traveling frees your mind and soul!"
It's Love At First Sight
While bidding farewell from the skies of her airplane to the terrains of Ladakh during June 2013, Dr. Shubhangini Gandhi silently whispered, "I am coming back". As soon as June 2017 arrived, she was already traveling along the roads to Ladakh with her family.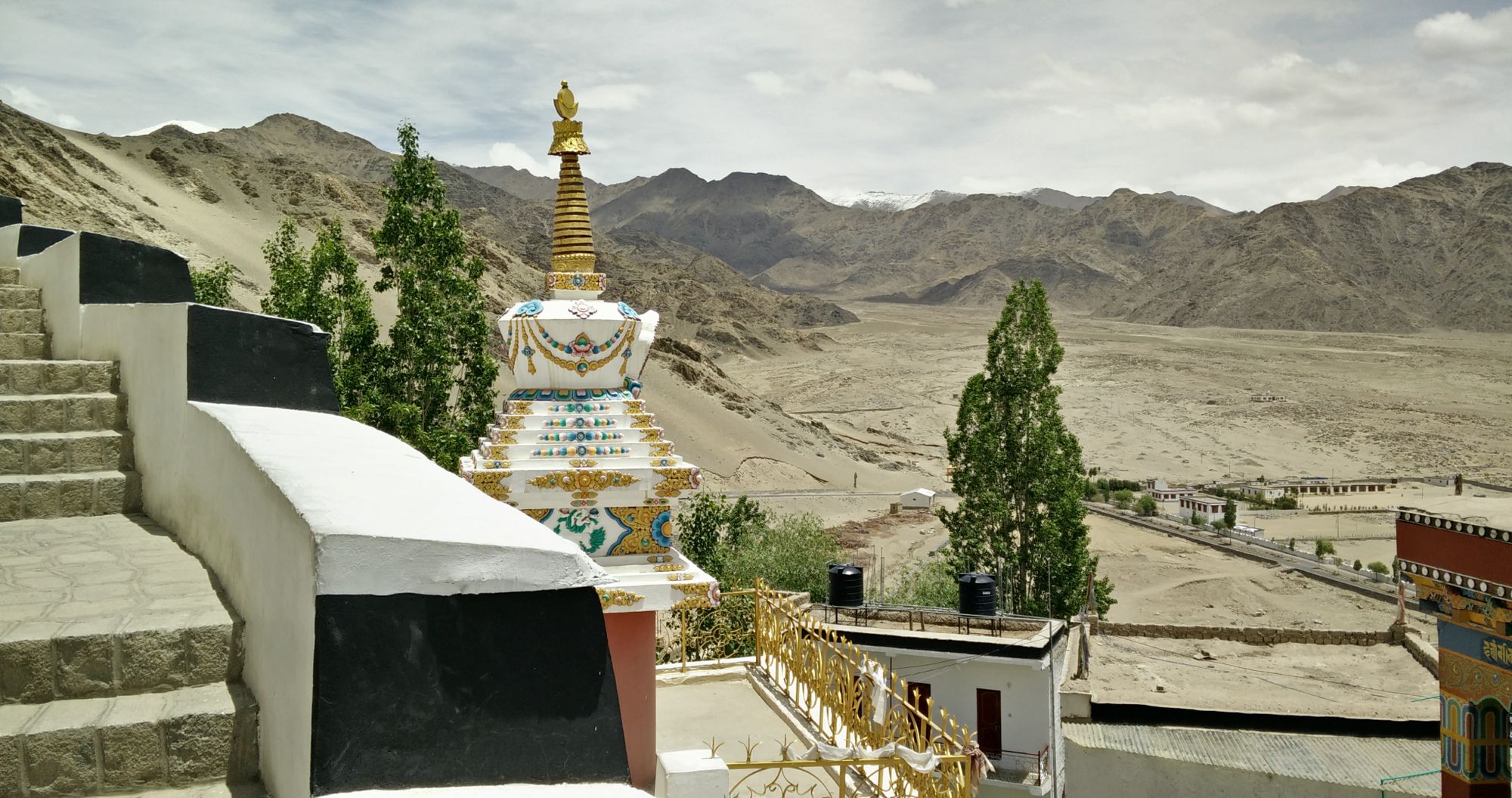 For Dr Gandhi, everything had been arranged in advance. All the maps, the roads, the places, and the cultures are safely tucked away in her mind. She found several websites offering Manali-Leh road trips through a Google search. After researching the different tour packages, she decided to take Thrillophilia's 'Manali to Leh Jeep Safari' tour package. This is how her love for Ladakh began. A match made in heaven, perhaps? She did mention, after her trip, that she was "quite satisfied with the package."
Ladakh's Love Affair
Travel-Gods often play a secret role in our secret prayers for a road trip with our friends and families, and we are sometimes seen looking for the best travel packages online. The prayer of this family was answered in 2017.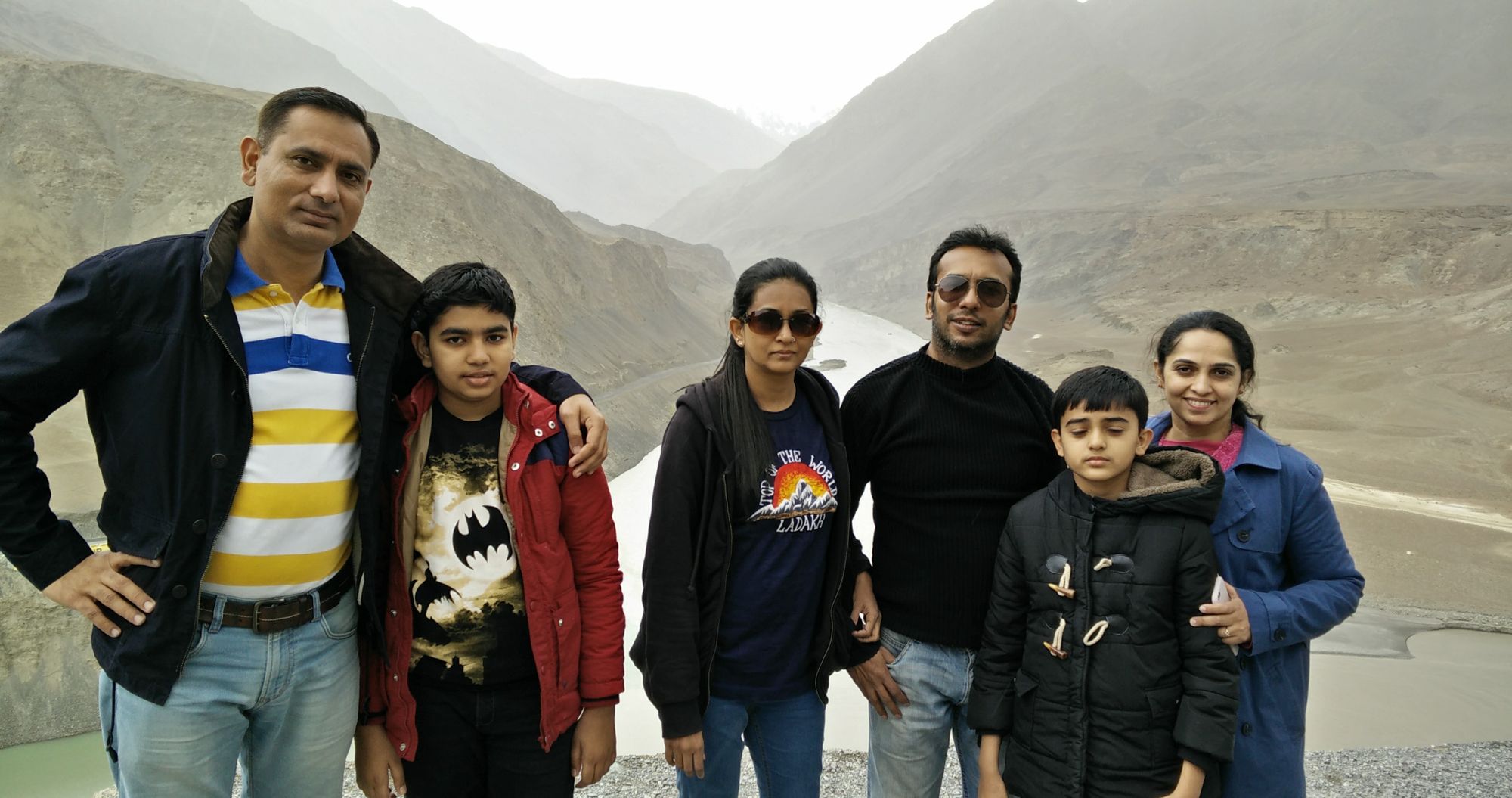 In the company of her husband, children, and a couple of friends, Dr Gandhi and her family were able to enjoy the breathtaking Ladakhi landscape as if it were a ritual taking place on high passes. As she casually described her travel companions to Thrillophilia, these fellow adventurers were extremely excited, and there might not be a better group to explore this fabulous terrain with!
Ladakh - The Itinerary/ A Love Letter!
This journey began on the night of June 12, 2017, when the group boarded a Volvo to go to Manali. They had no idea that a story was being told, silently and quickly, a story that they would want the world to know. This is a story so close to their hearts, one they deem invaluable and indispensable.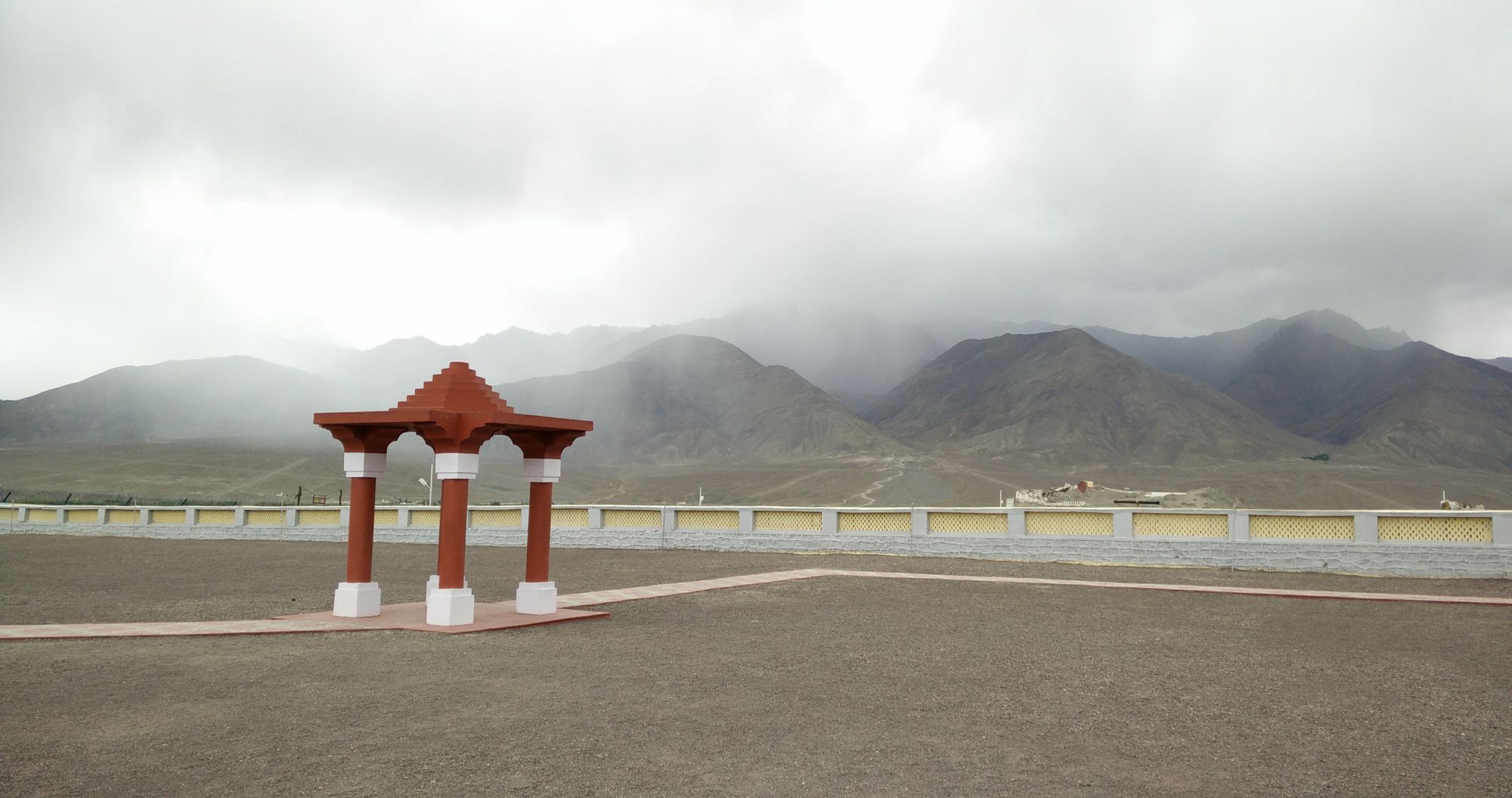 They were on their way to Ladakh! A portion of their correspondence passed through the valleys of Manali, the massive heights of Rohtang Pass, Lachung La Pass, Baralacha La, Keylong, Jispa, , Nakeela, Sky Angchu Thang, Tanglang La Pass, Khardung La, the magical city of Leh, the majestic valleys of Nubra, and the mystical Pangong Tso Lake.
Majestic Mountains
There is a sensation of joy that arises whenever one leaves the confines of an urban environment and enters the wilderness, or a lush forest or mountain range of white-brown-green. Gandhi's family members witnessed the same upon entering Himachal Pradesh on the first day. According to Dr Shubhangini, "The orange sky, green valley, and the flowing river Beas calmed our nerves".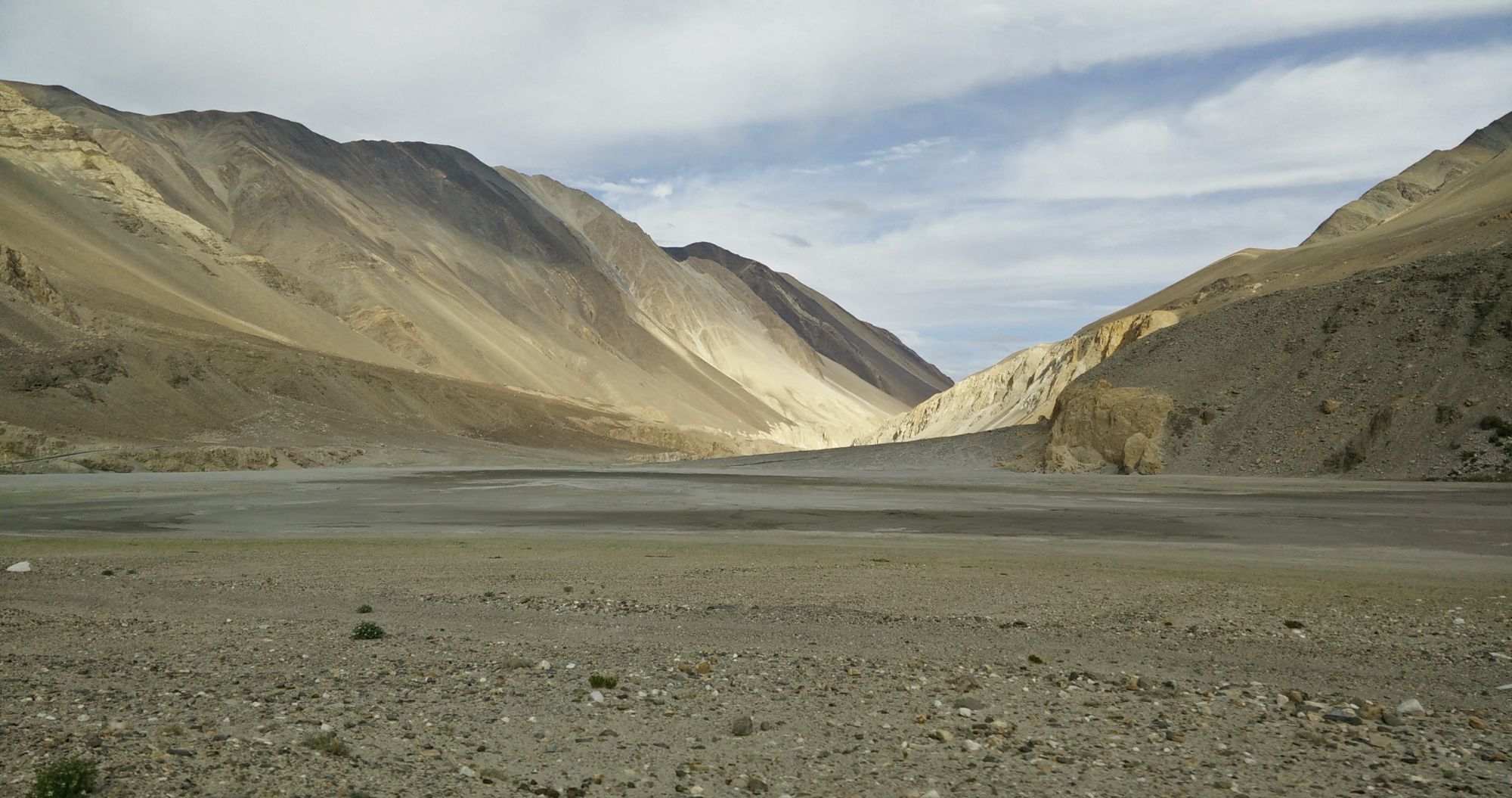 In the next town, Jispa, they were welcomed with open arms and stayed at the Gemur Cottage, which boasted a breathtaking view! Thrillophilia recommends staying at Jispa since acclimatization is key, prior to traveling to Leh. As the journey between Jispa and Sarchu progressed, the landscape began to take on a desert-like character with little or no vegetation. According to Dr Gandhi, one of the most exceptional features of the ride from Manali to Leh was the unexpected shower of love by the Ladakhi Gods, in the form of snowfall. The whole stretch of the road was covered with fresh snow, and it was difficult not to stop for a long time (as instructed by our driver).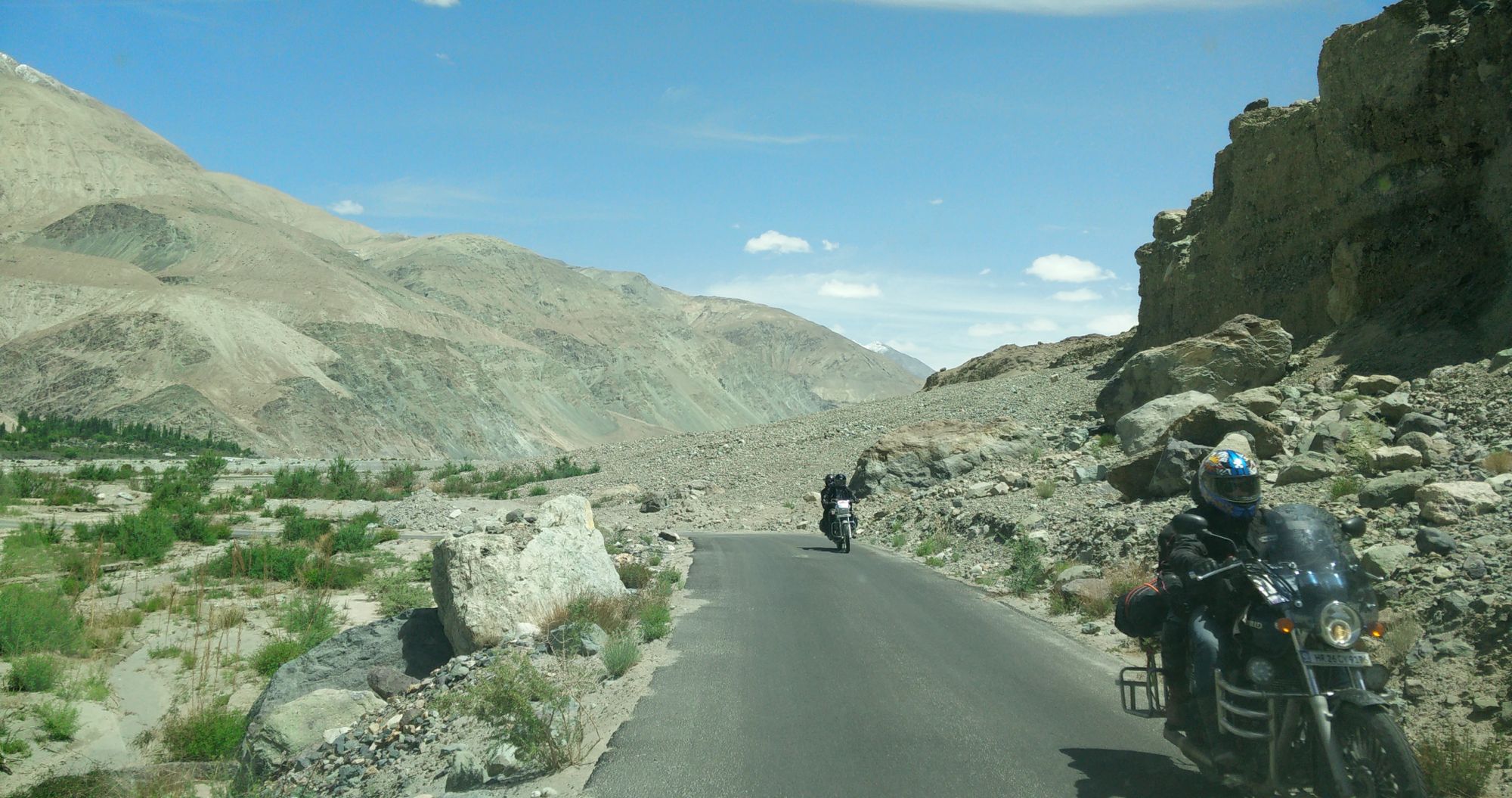 There are always twists and turns in a love story. After crossing Tanglang La, the world's second-highest motorable road, Dr Gandhi's younger son felt the effects of AMS. As a result of the oxygen cylinder in the car and the medical assistance at the army post downhill, the situation was comfortably handled; in fact, this was the case at most of the high passes during the trip. People who travel to high altitudes commonly experience acute mountain sickness or AMS. According to Dr Gandhi, "my son was suffering from AMS and that changed many things in our itinerary. We used to climb down as soon as possible so that he could feel better. After reaching the low altitude he would insist on clicking numerous photos as his health recovered whenever we were at a low altitude."
Also Read: Girls Gang In Valleys Of Tadiandamol- A Friendship Saga By Thrillophilia!
Leh
Once in love, always in love! The same was true during Dr Gandhi's visit to Leh in 2017. Her husband and she both visited Leh earlier in 2013, so she knew how to romance the location. It was almost as if they had a connection with the city that had remained untouched and unquestioned for all these years, touching on the Ladakh vibes, visiting monasteries and stupas, and interacting with the locals.
As a culmination of their time spent with the city and its people, the family jumped into the waters of Zanskar for an adrenaline-pumping river rafting session.
The Blue Lagoon And The White Desert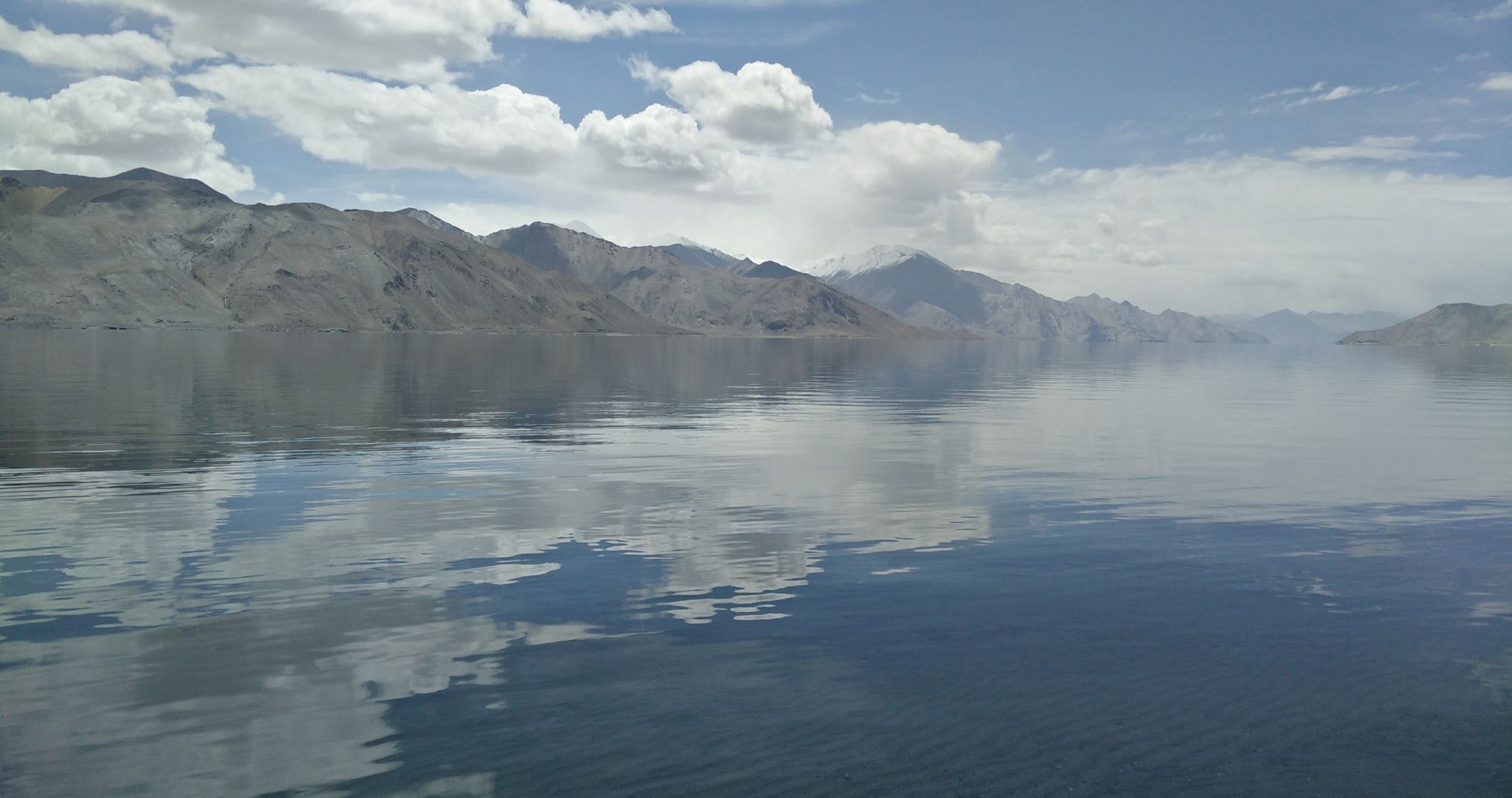 Following the Khardung La Pass, Dr Gandhi and her family arrived at the land of white sand dunes and double-humped camels. It was as if "the ever-changing alluring landscape was telling them stories about the evolution of the planet."
According to Dr Gandhi, the most romantic part of her trip to Ladakh was spent at the Pangong Tso Lake, where millions of stars shone in the black sky like fireflies. As the sun's rays gently fall upon Pangong Tso Lake, the water reflects shades of blue. In her statement, "I wish I could spend the entire night on the banks of Pangong Tso gazing at the stars.", her love for Pangong is evident.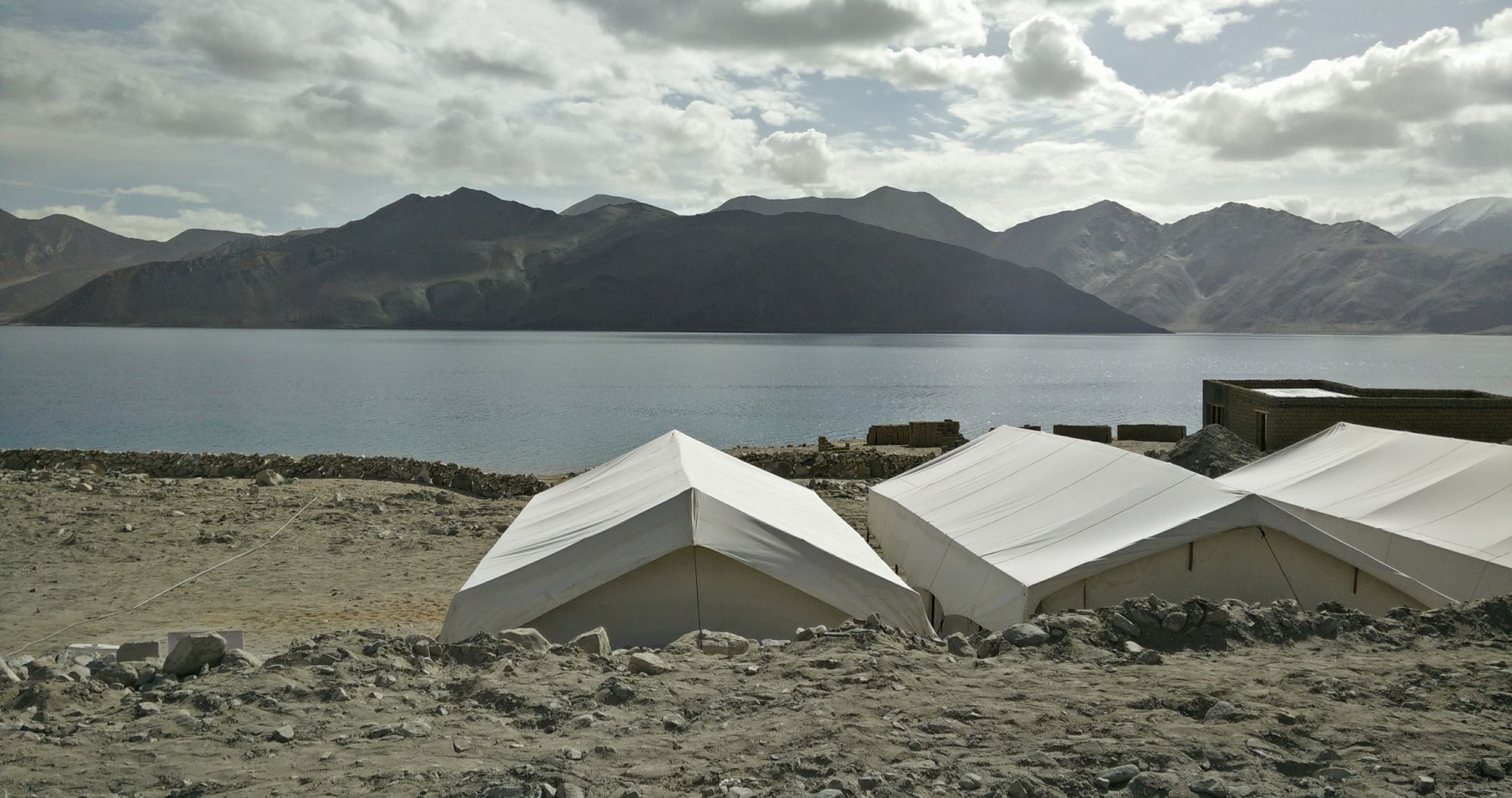 "This trip is all about falling in love with Nature," said Dr Gandhi after being asked what she misses the most about her visit to Ladakh. She is already planning her third trip, and this time, she will be walking on the dangerously captivating terrain of the Himalayas.
Dr Gandhi's Pointers For Ladakh!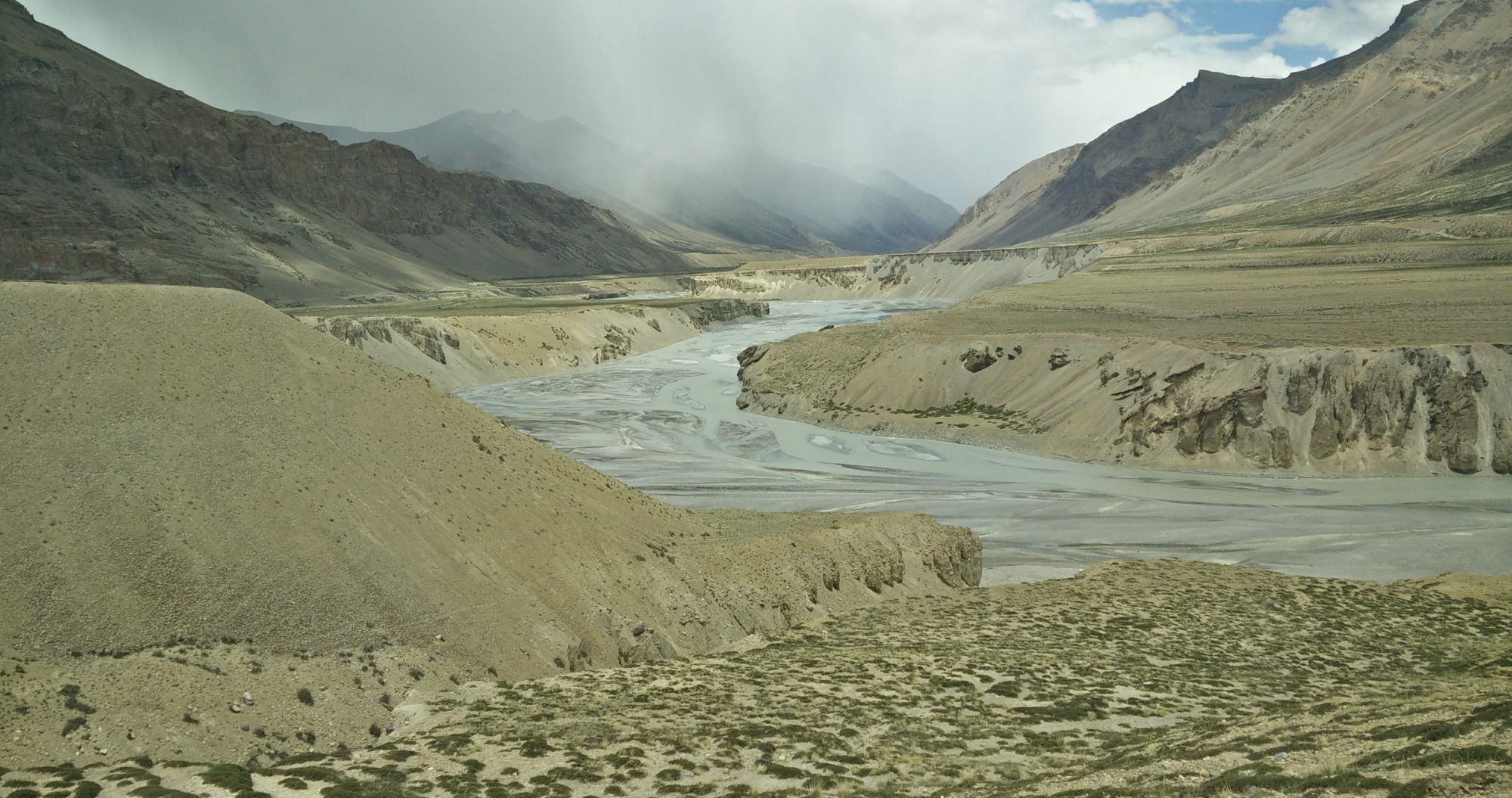 If you are traveling alone, or with friends, or with family, Dr Gandhi believes Ladakh is a must-see destination. Due to her continual fascination with Ladakh, we asked her about the guiding principles for future travellers to take into account when planning their trip, and she readily responded with the following-
Keep yourself physically and mentally fit.
Be prepared for the unpredictable weather. Dress in layers.
You should not expect five-star luxury while on this trip; the purpose is to fall in love with the natural world.
Drinking adequate amounts of water can often prevent illnesses such as AMS. Stay hydrated at all times.
The fact that people litter here and turn this Heaven on Earth into hell is disappointing. The place needs to be taken care of and you should do the same.
Keep your sunglasses with you at all times, and wear a comfy pair of shoes.
Suggested Read: Rahul's Unique Anniversary Celebration In Manali!