From Chandigarh To Leh Via Manali, Chethan Had A Blast On His Birthday With Thrillophilia!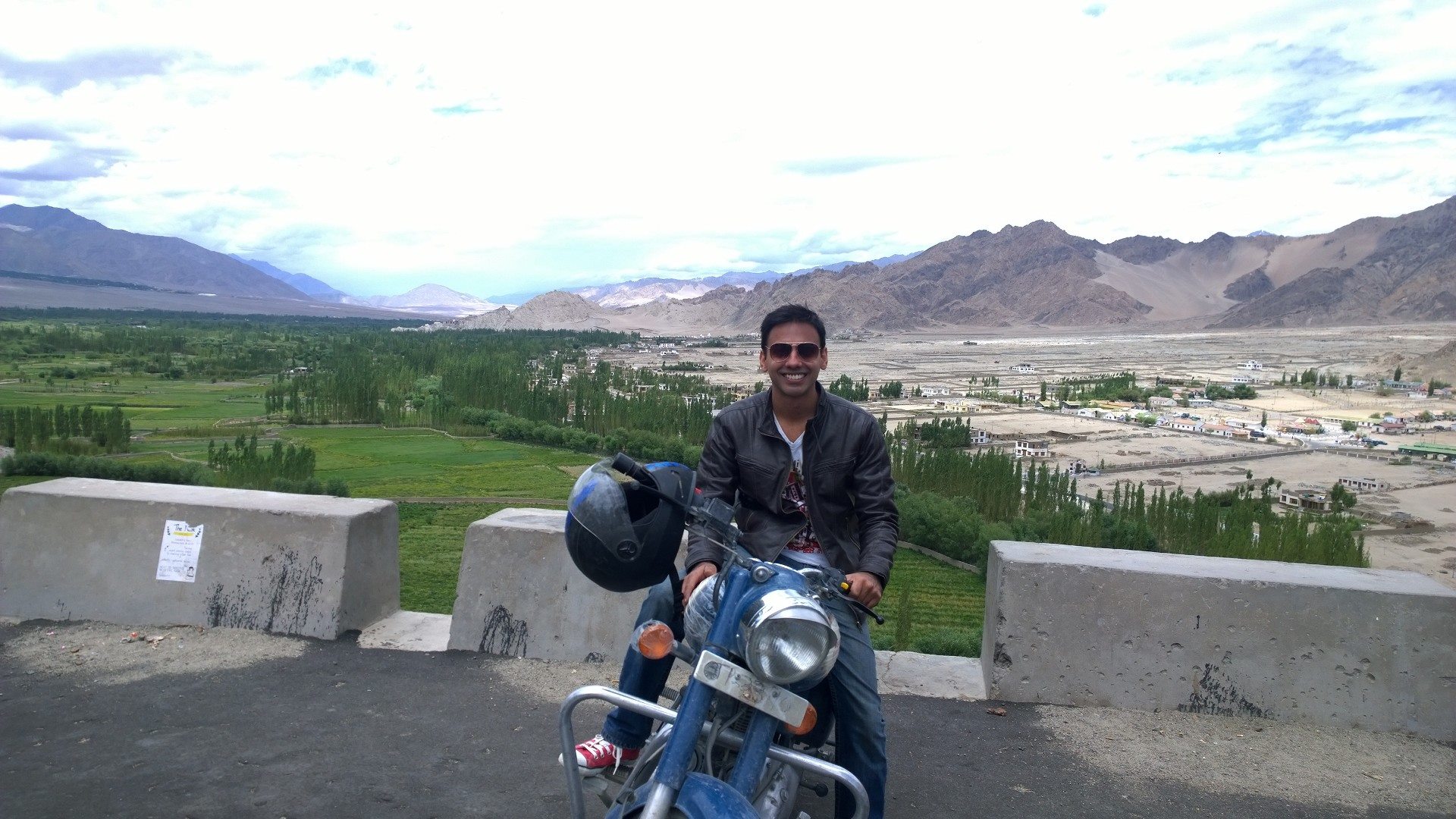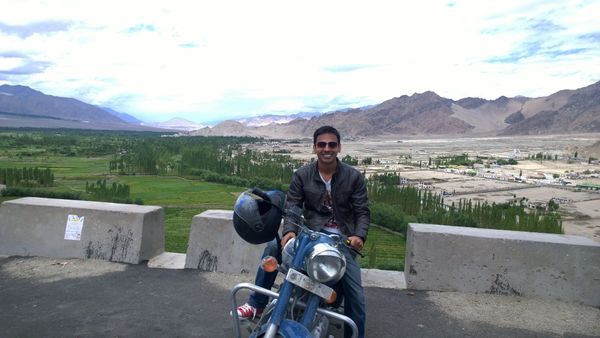 A jack of all trades based in Bangalore, Chethan credits his personality to the interesting journey he has taken so far in life. Having been a martial artist, musician, entrepreneur, designer, author, patent lawyer, and currently an app developer, he calls himself an 'everythinger'!
Still, his good ol' heart breathes and lives on adventure. According to him, Thrillophilia's bike trip to Leh-Ladakh was his best travel experience ever!!
His birthday present to himself was this trip, and he did it with Prashant, his best friend, taking away many stories and pictures from this journey.
A Biking Diary!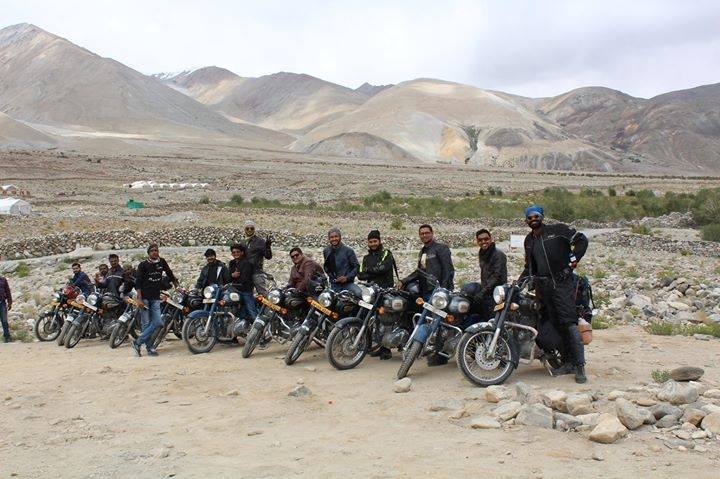 He says riding his bike with his best friend and other fellow tour riders was the best move he ever made.
Feeling the wind on your skin and following the mountain roads was like flying. A spiritual, thrilling experience! His day on the road was like this:
You wake up, have breakfast (parathas and Maggi most days), hop on the Bullet, ride, see incredible sights along the way, ride some more and wonder if it's real. Ride through snow, rocks, rain, slush, mud and test your driving skills to the hilt. Be patient, for you never know what you'll encounter.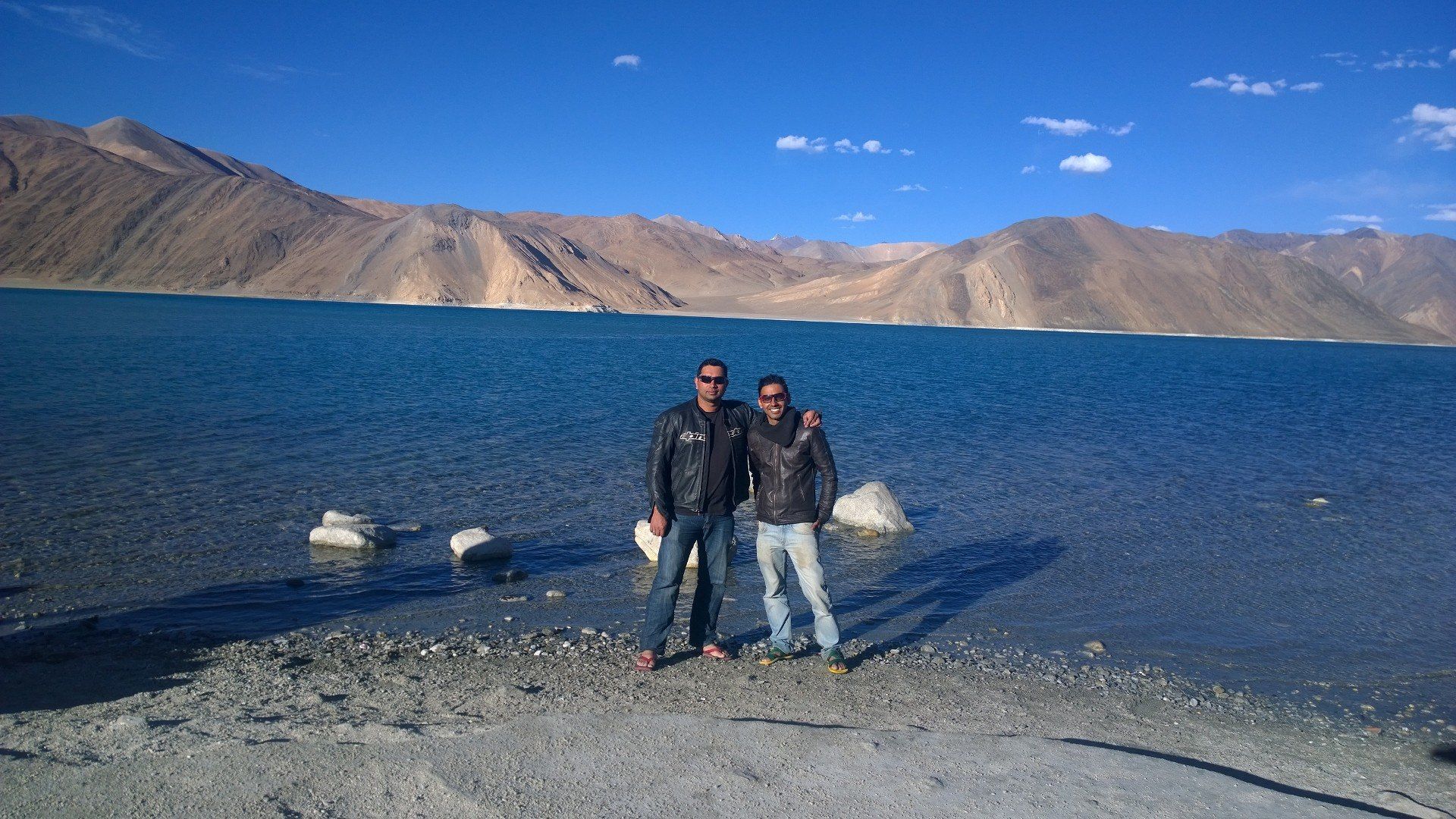 After that, ride again and take note of your place in this universe. Once again, eat, ride again, and pray (in a lighter vein) that you will not need to go to the restroom within the next few miles. Next, pray and ride some more just to make it through the crazy road ahead. As you ride, pray that you have enough fuel to reach your destination.
Also Read: Leh To Kashmir - An Exciting Journey Of An IT Employee With Thrillophilia!
Ride and say your prayers so as not to become ill due to the low oxygen levels, as you climb up. When you have made your way to your final destination, grab a drink of your choice. As I warmed up from the cold ride, I sipped on an Old Monk by the open fire. Despite the warmth from the Old Monk, sleep in ten layers of clothing and blankets!
Do it all again the next day.
Journey's Highpoint!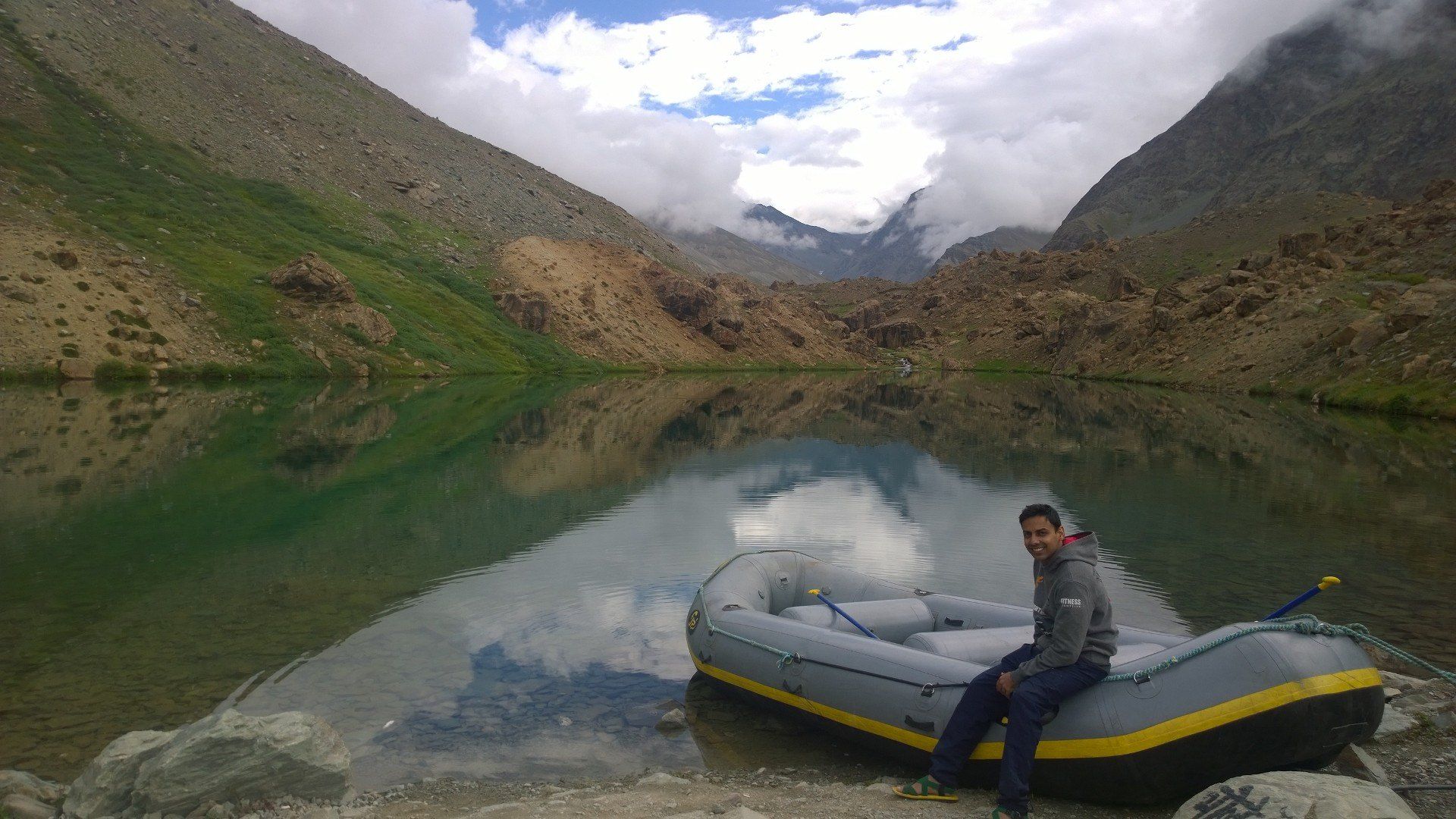 His trip to Leh on his bike was a gift to him from himself, on his own birthday. He says- "This has been the bestest birthday ever. The phone did not buzz; there was no internet and no virtual communication. It was just me, the mountains, my bullet, and my best friend. Nothing could have been better!"
Mountains Are One Of The Things He Misses Most!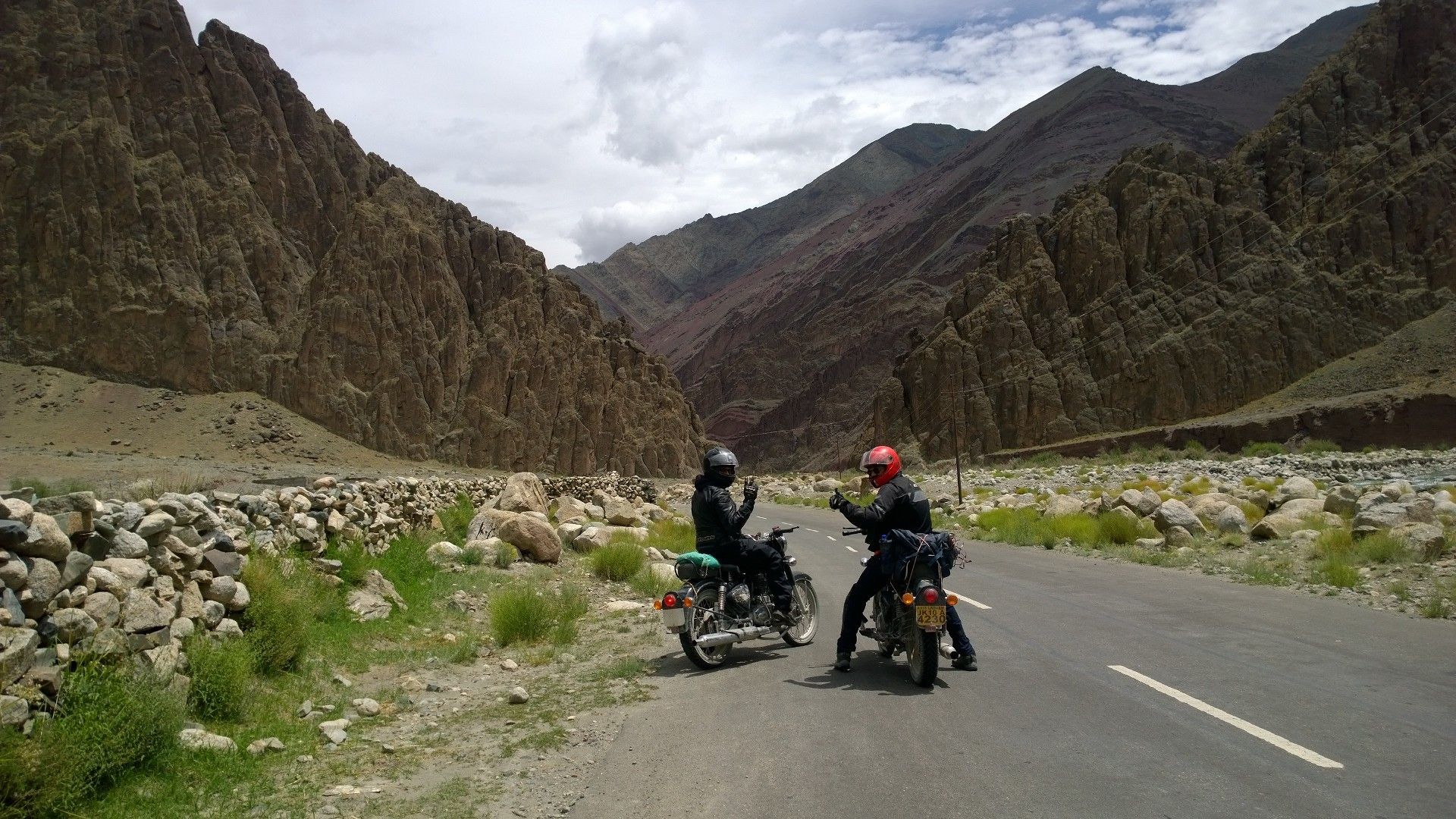 In Chethan's opinion, the best memory of the trip was- "To keep their anonymity, I watched my fellow bikers take a dump with their helmets on at Chang La Pass because it was so damn cold. That was one of the funniest aspects of the trip. The story will stay with me forever."
Suggested Read: 'Just Live In The Moment'- A Philosophy Truly Followed By Parul During Her Kamshet Trip!
Chethan's Checklist
For river crossings, don't wear fancy gumboots. It won't be convenient when you need it most.
In July, when it's hot in Chandigarh, don't wear heavy leather motorcycle gear and boots. It will kill you!
The roads are insane with all the breaks and bends. Wear safety gear; you'll fall at least once.
Be careful with those bike keys. Don't lose your keys; if you do, you'll give up hope and start walking, and it'll take you forever to get there!
You won't find any 'JhaadikePeechey' scenes en route. If you're fortunate, you may find an open hole in the ground in a nearby village. You'll have to do it out in the open.
Make sure to carry as many mood-elevating stimulants as you can. There will never be enough, and you will never be able to find it when you need it most.
Be prepared to fix your bike when the need arises by learning the basics of Bullet bike repair.
Drive on the road's center no matter what. You can be rolling stones downhill in no time if you try extreme corners.
Become accustomed to eating Maggi or aloo ka paratha for breakfast every day. It'll be your go-to breakfast.
Whatever fancy cameras you have, it won't do you any good. Nothing you capture will capture the true beauty of the landscape. Instead of wasting time on a photo-op, spend that time soaking up the atmosphere.
Chethan's Testimony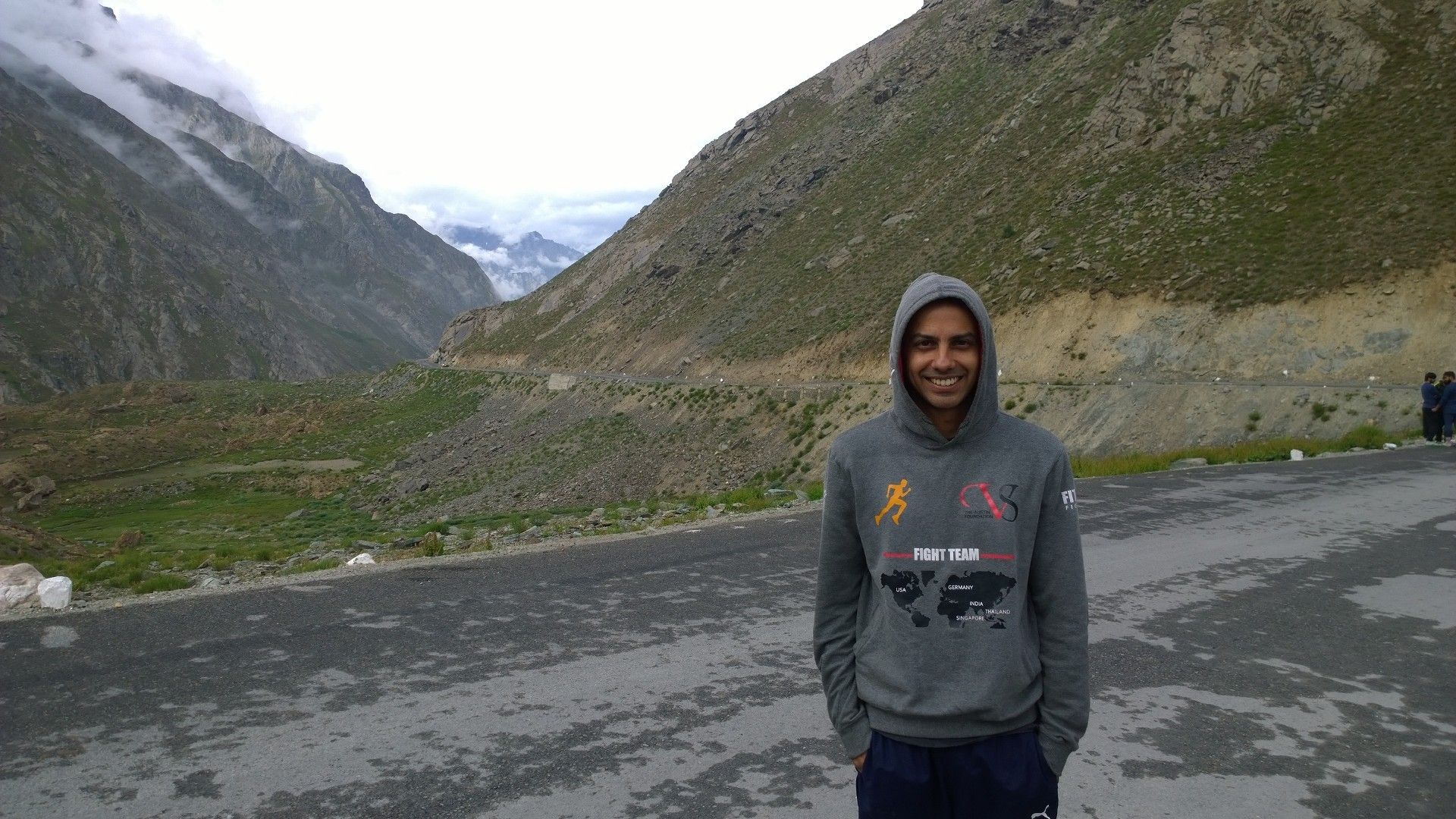 As Chethan says, "This was by far the best thing that I have ever done. I was so pleased with Thrillophilia as a travel partner that I got another trip booked with them in 2017- a romantic getaway to Andamans for my honeymoon. With their impeccable service and well-planned itinerary, Thrillophilia has yet again provided a memorable experience!"
He recalls that trip fondly and, although it's yet another story, says, "I can't get away from the memory of waking up right next to a serene and crystal-clear beach to witness the sunrise with my partner. I had a perfect honeymoon. Did I mention our scuba diving adventure? We had sooooooooooo much fun!"
Aspects Of Chethan's Travels Include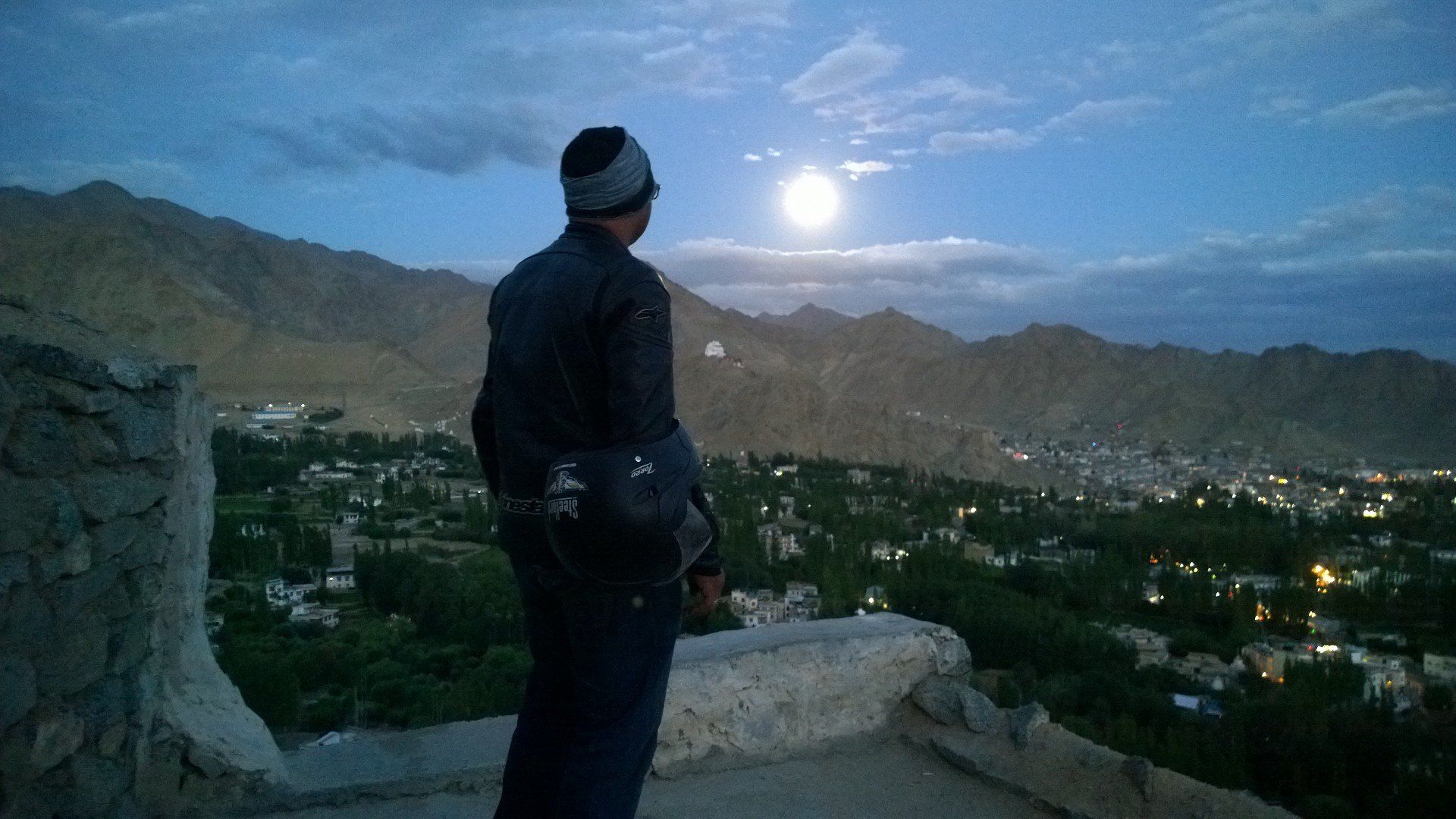 When traveling, Chethan says he travels light and weathers any conditions that may come in your way. As a travel enthusiast, it's not surprising he keeps a bucket list of places to visit, and he's looking forward to going skydiving in Dubai as an immediate next step.
The quote Chethan lives by seems to be a meaningful and philosophical one-
"Imagine, and you'll get there." Thrillophilia helps him make the most of his love of traveling.