Puneet Bagri's Adventurous Journey To Ladakh with Thrillophilia!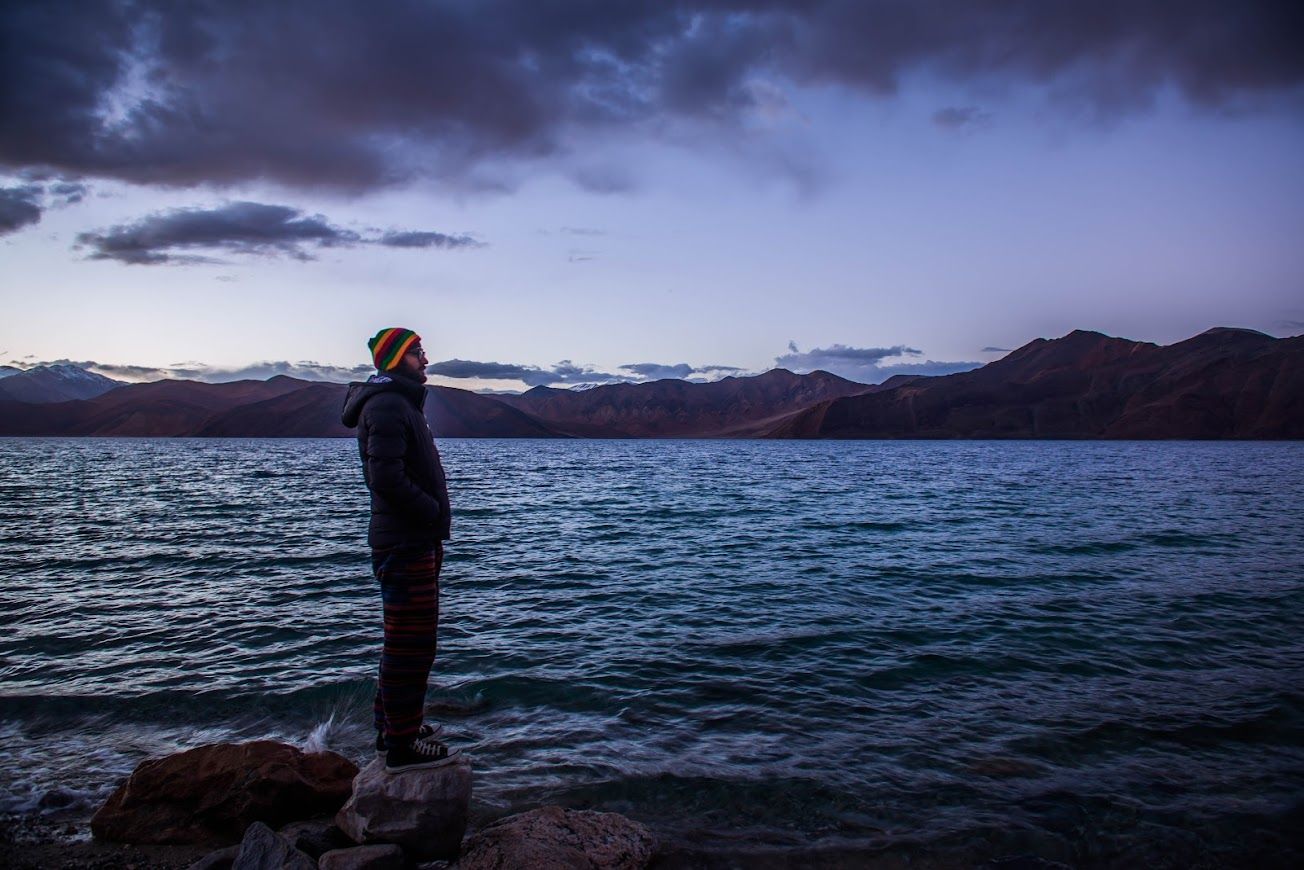 We all leave only our legacy behind, and to create a life that is free of regrets is something humans are working on. Dreams are harder to achieve as you come across various obstacles and to overcome them one needs to work hard. To achieve your desires you have to go out the way pushing their life chords to sing a different song.
Well today, we bring you the story of Puneet Bagri, who decided to take a different path.
Keeping It Simple!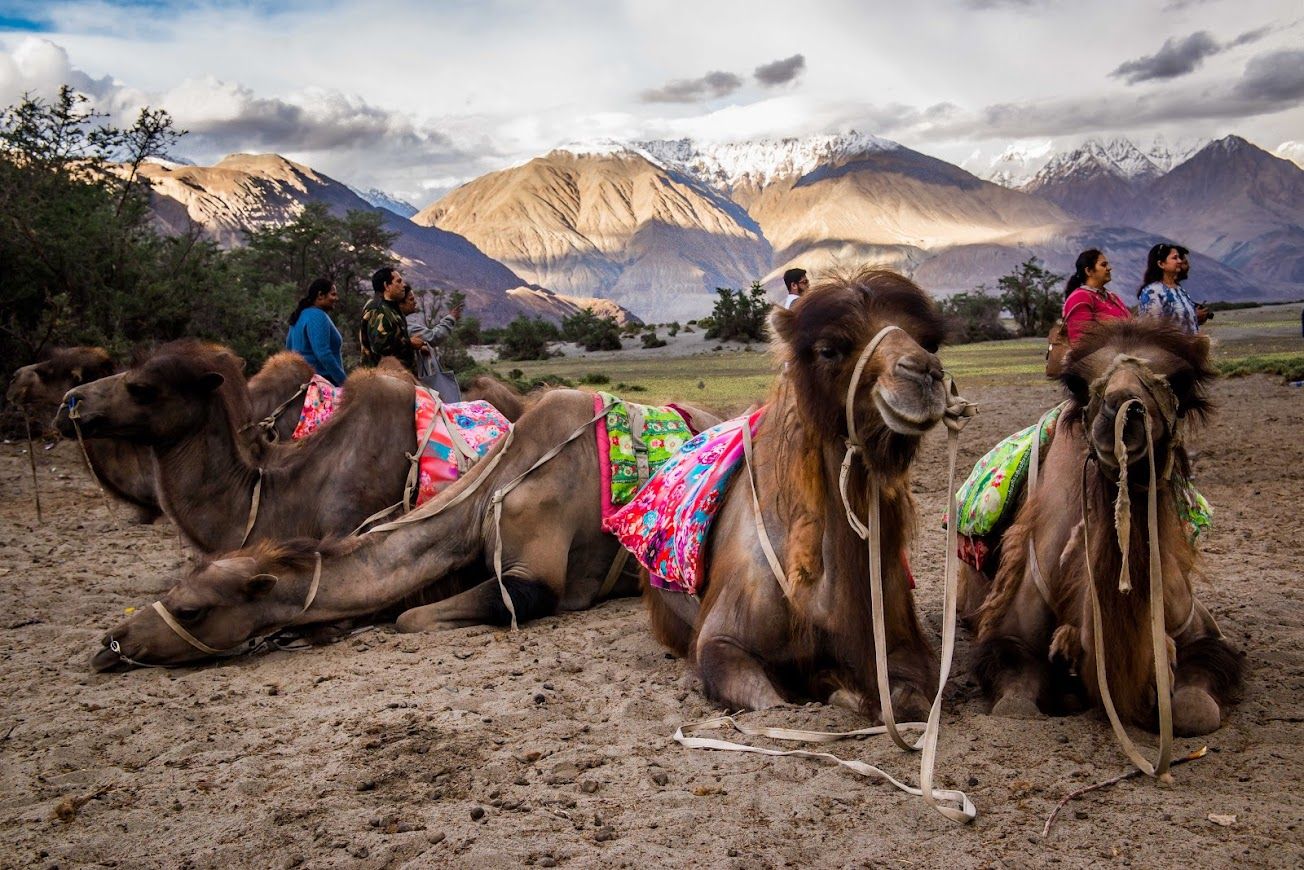 Puneet is a "man with a dream", as he frames himself, in real life he is a consultant based in the capital city of Rajasthan, Jaipur. He is a passionate man with a lot of interests such as photography, music and sports, but his major incline is towards exploring the unknown.
He likes to write a new travel story every few months, in his own words, "I don't have extravagant goals in life and I like to keep things simple. Still, I do have dreams, dreams which are small yet very important to me".
Leh Go!
As a curious and enthusiastic person, Puneet decided to travel to a place that is far away from the urban hustle and bustle. So in June 2017 he decided to take a trip to Leh-Ladakh, seeking his opportunity to go on a road trip.
But there was a question left unanswered, which package to book, as there are hundreds of them. After a thorough research he finally decided to opt for the 'Manali to Leh Tour Package' by Thrillophilia.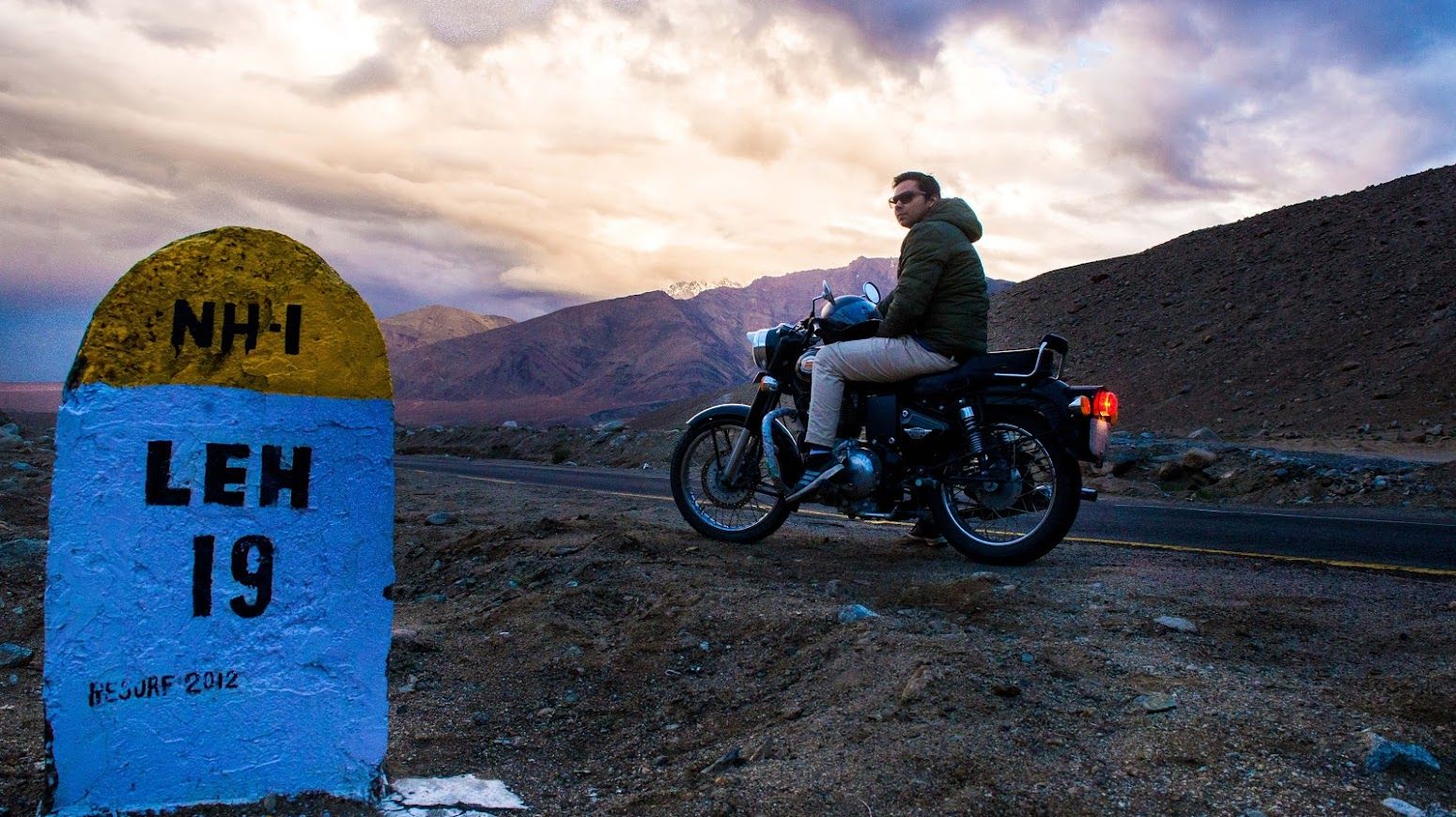 He quotes, "Booking with Thrillophilia was one of my best decisions, as their wonderful itinerary helped me gain some wonderful experience and memories."
Must Read: Ashwini and Vinayak the most Energetic Couple of Our Leh Trip
Exploring Ladakh
On 17th June 2017, the adventurous trip of Puneet and his lovely travel buddies started.
The itinerary for this journey covered all the major attractions including, Jispa, Solang Valley, Rohtang Pass, Keylong, Baralacha La Pass, Darcha, Zing Zing Bar, Chandrabhaga River, Suraj Taal, Deepak Taal, Nakeela Pass, Wishky Nallah, Lachung La Pass, Pang, Moray Plains, Tanglang La Pass, Sham Valley, Zanskar valley, Nubra, Khardungla, Pangong Lake and Tso Moriri.
Puneet's Gang!
'Happiness is real when shared!'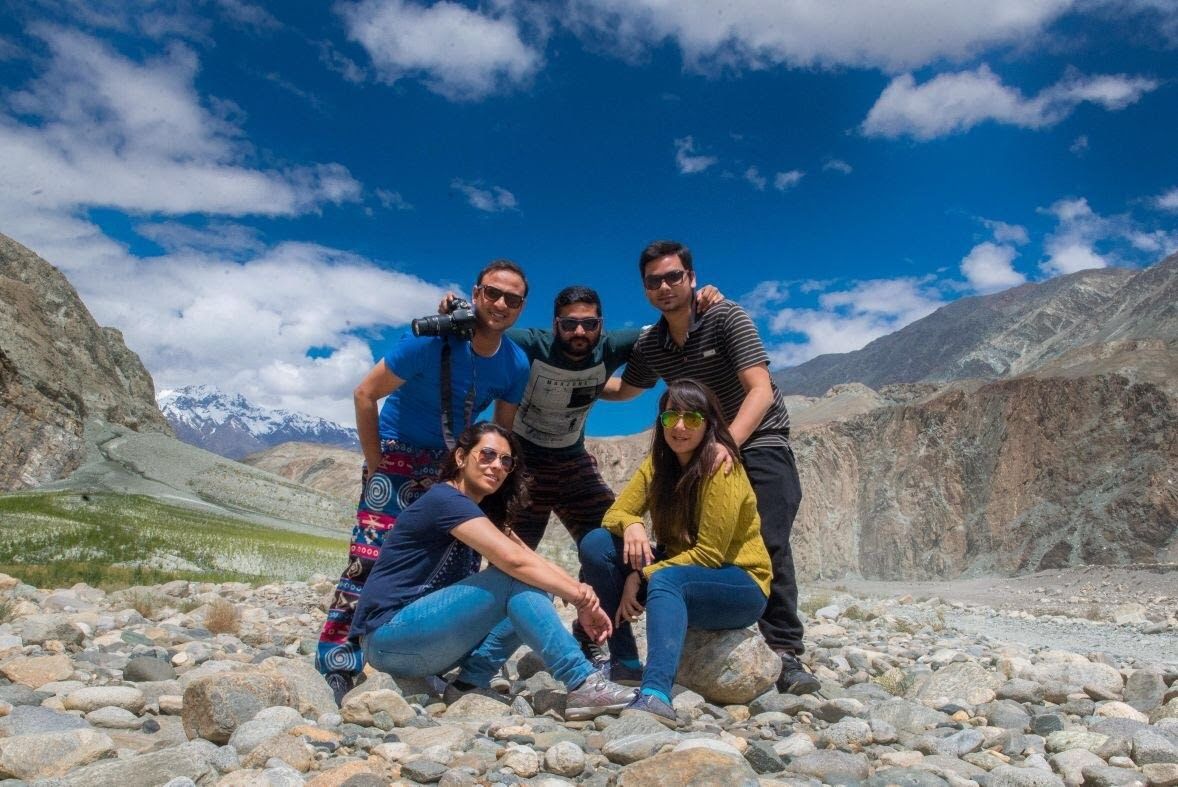 A phrase well understood by Puneet and his better half Sneha, along with their three friends accompanying him on this journey. They all had a role in the group, framed as Sneha: The Model, Avinash: The Monk, Shashank: The O2 Guy, and Prerna: The Photographer. What better way to explore the magnificent beauty of Ladakh other than exploring it with your loved ones, who have been there for you in your thick and thin.
With a wanderer's soul, Puneet knew exactly how to grasp Leh-Ladakh highlight's, discovering local attractions, Stupas, Gompas and the famous local markets. Creating cherishable memories, the group welcomed the ladakhi vibes and enjoyed their journey.
Among all the serene beauty that Leh offers, there was one night that stood out for Puneet-
"Khud Ke Hone Pe Yakeen Aa Gaya, a marvelous quote from the movie Zindagi Na Milegi Dobara, can perfectly describe my feelings for a Pangong Lake camp night. The combination of cold breeze, warm bonfire and a surreal starry night sky, was everything. The unforgettable  beauty that the lake holds left me speechless."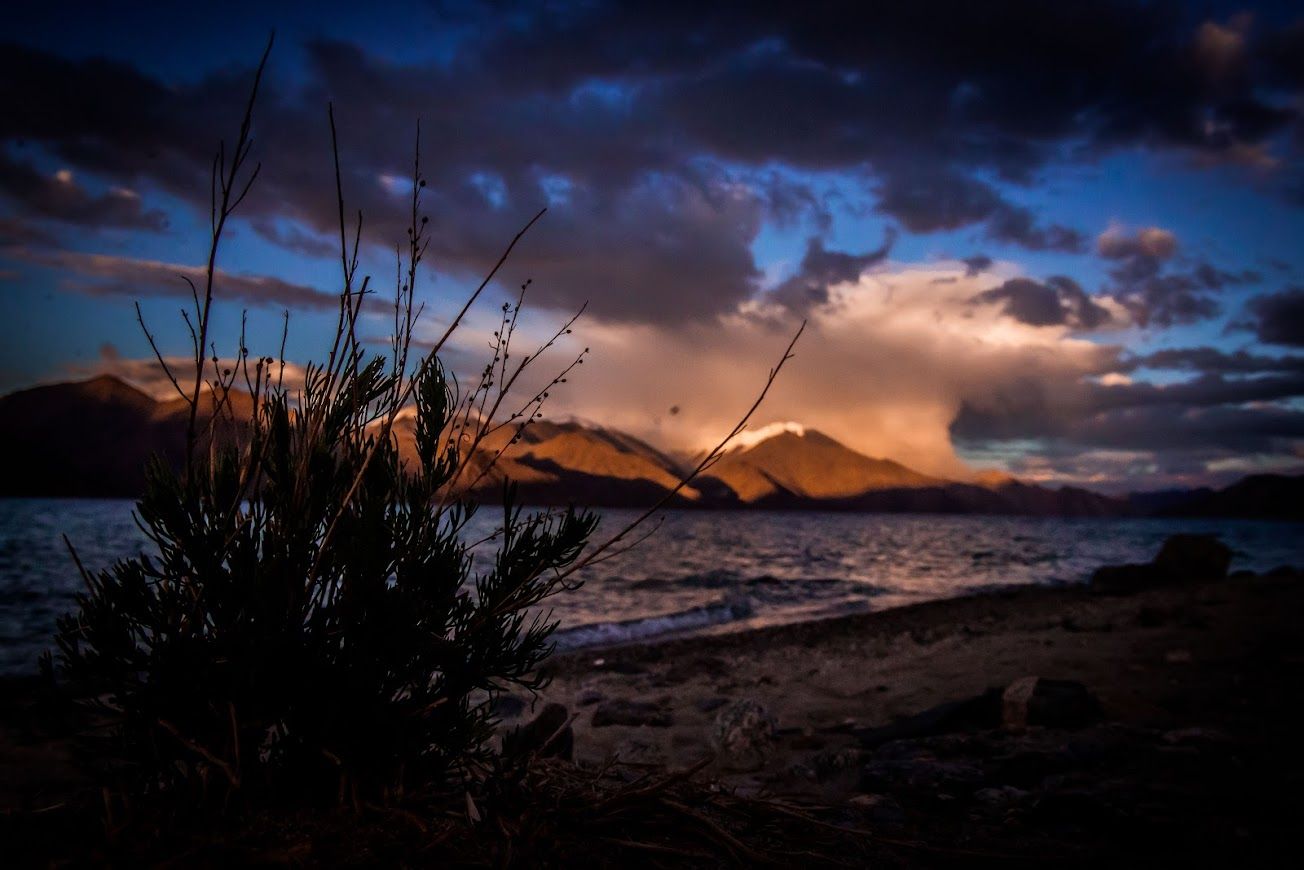 Believe us, the guy is not at all filmy but is filled with emotions, which is a natural act in Leh.
The world's highest saltwater lake is known for its dyed blue color water, surrounded by arid mountains, providing you with solace that you have been searching for, away from your urban life.
Exploring the local markets as they bike their way to discover local attractions the group crafted many memories. They curiously wandered through the snowy mountains and immersed their souls while witnessing the majestic lakes with a warm camp bonfire. Admiring stupas and monasteries, the group captured every serene detail through their cameras.
In Puneet's words, "We took a trip to heaven and even though we are all back to the real world, a part of us may never come back."
Bag full of Memories!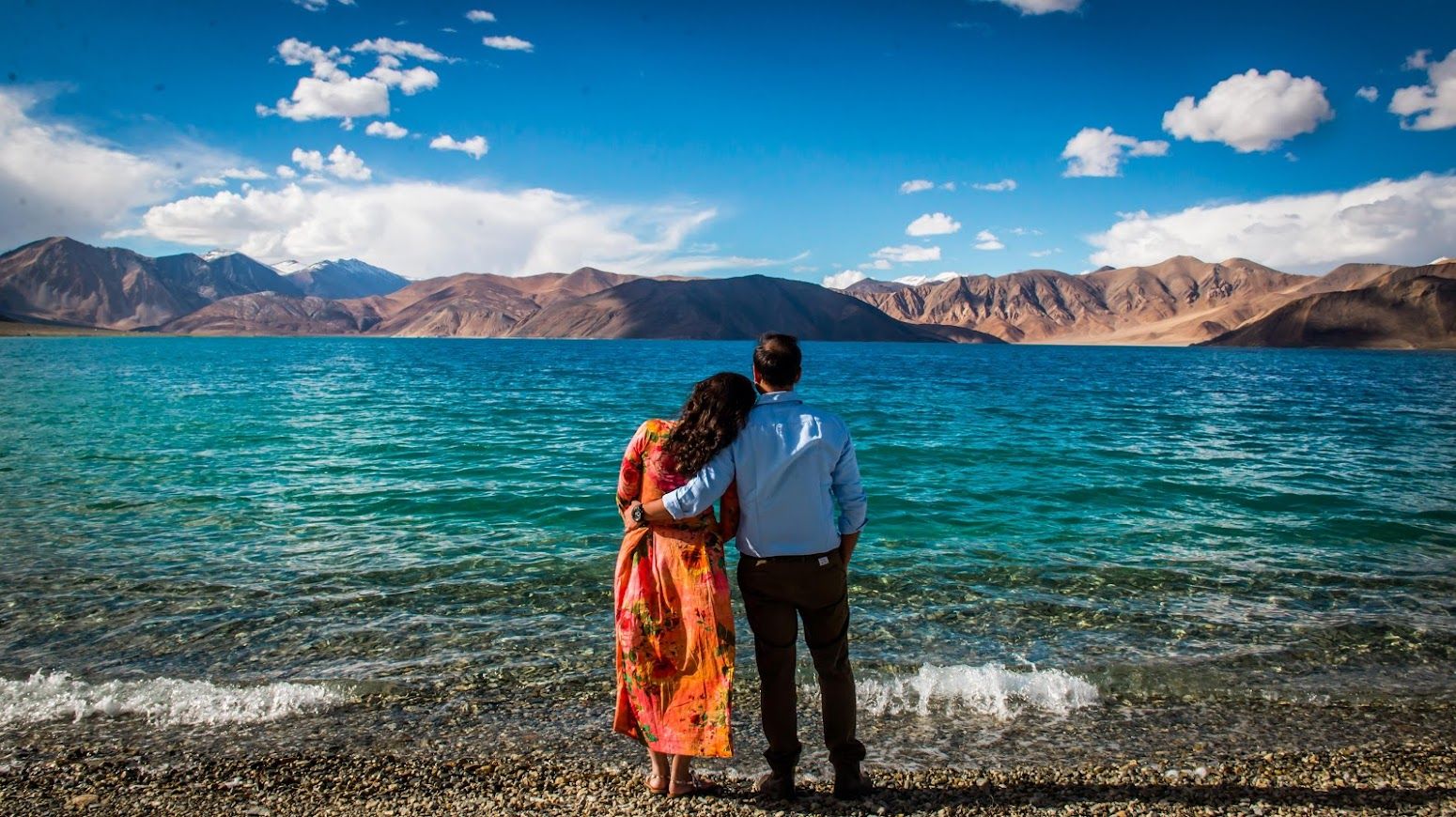 If you are a nomad, you will relate that no matter how much civilization advances, surrounded by high tech gadgets to make our life easier, a breath of fresh air is all we need in the end. The peace that our soul feels while napping in nature's lap is an extraordinary experience, which we humans crave for. We all seek primitive attributes, and thus, escape to the surreal nature whenever opportunity knocks on our door.
As the 10-day thrilling trip of Leh was ending, we asked Puneet about his future goals which he wishes to tick mark from his bucket list, to which he listed-
"Scuba Diving at the Great Barrier Reef, discovering the wildlife in South Africa and Kenya, the Balloon Safari at Cappadocia and the Northern Lights at Iceland"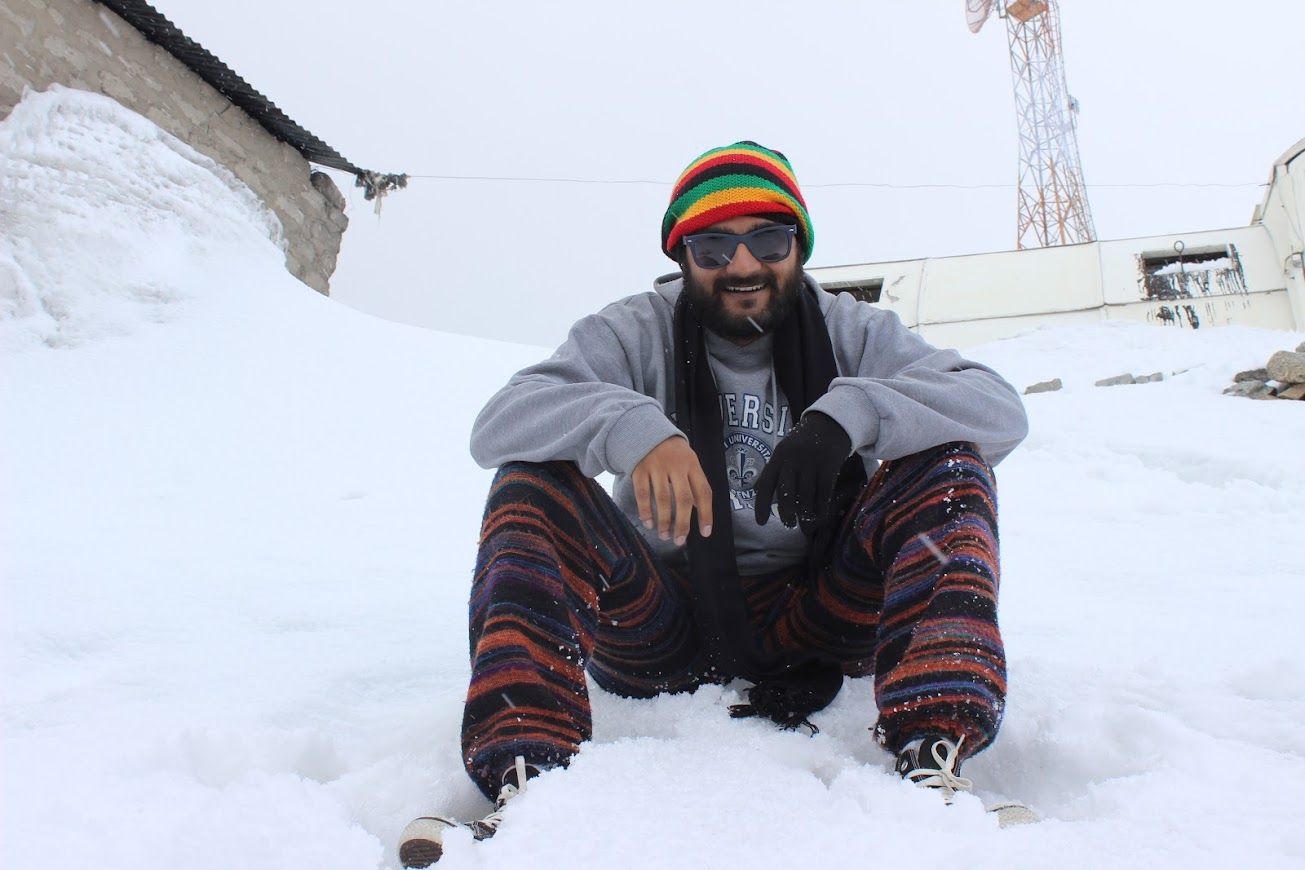 With a list this extensive, we curiously asked about some of his past adventures, to which he said-
"Along with infinite trekking and camping, I have tried my hands on SkyDiving in Spain, paragliding at Solang Valley in Himachal, Dirt and Quad-biking in Della Adventures at Lonavala, Scuba Diving in Maldives,sky-jumped from the Macau Tower, and parasailing in Goa, are some of the most memorable adventures of his life, in which Leh road trip has now been added."
Advice from Experts!
With such a vast experience and energy, Puneet shared his safety measures list for fellow travelers looking forward to explore Ladakh-
Always dress in layers, as the weather of Ladakh changes in a matter of time, for which you should be ready.
Extreme sunlight can be experienced in areas of Ladakh, hence, it is safe to carry a high SPF sunscreen lotion with you on the trip.
On a road trip one must always carry a power bank charger, especially in Ladakh carry a high MAH power bank to rescue your phone and camera from dying.
All the non-vegetarians, embrace yourself for a full 10 day trip serving you vegetarian meals.
Most of the places run on power generators, so always carry a flashlight.
Discovering for 5-6 hours everyday on your bike, will call for short power naps, so carry a neck pillow with you all the time.
If you have any specific dietary needs then carry some ready-to-eat options with you, as you will encounter many places that only serve Maggi or local noodles.
Prepare for Altitude sickness, and carry some prescribed medicines along with you.
All the photographer needs to carry an extra high memory SD card, as this beautiful place will provide you with numerous spots to capture.
The ideal thing to do is reach Leh by road from Manali or Srinagar and return by a flight. Since you are adapted to the high altitude when you are on your way to Leh, you wouldn't want to miss out on the beautiful Himalayas view from the flight either.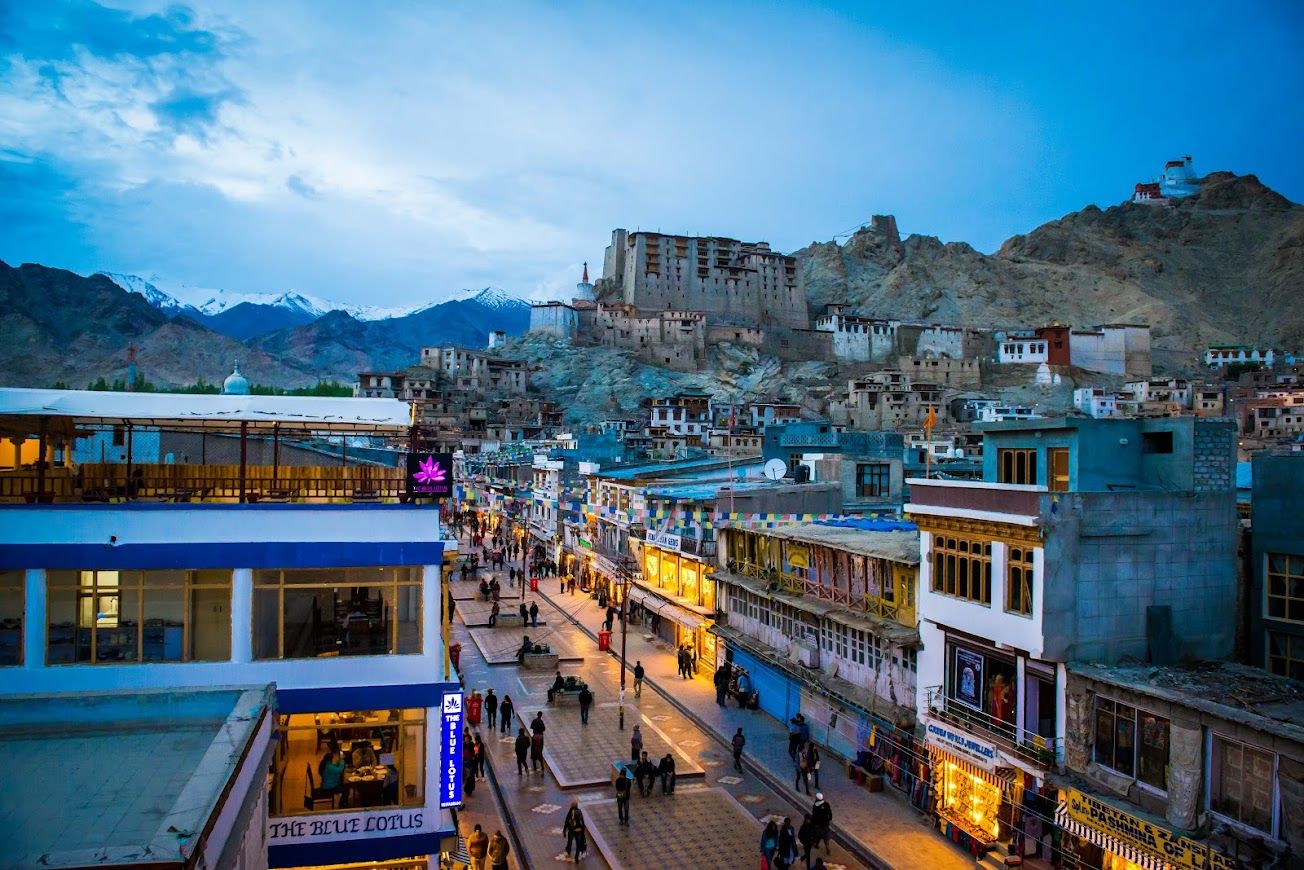 Puneet has a beautiful travel philosophy, which we wanted to share with you all, he quotes,
"I am so blessed to be living in a country that is full of history and culture, wherever you go you can experience something new and unique. We are surrounded by beauty all around us, such as magnificent snow capped mountains in the north, swirling tea gardens in the east, majestic desserts in the west and deep back-water in the south. With so much diversity and ancient values, India is one of the most interesting places to explore."
For him, a regretful death would be possible if he explored the globe while keeping everyone around him happy.