Sachin's Journey to His Dream Destination with Thrillophilia!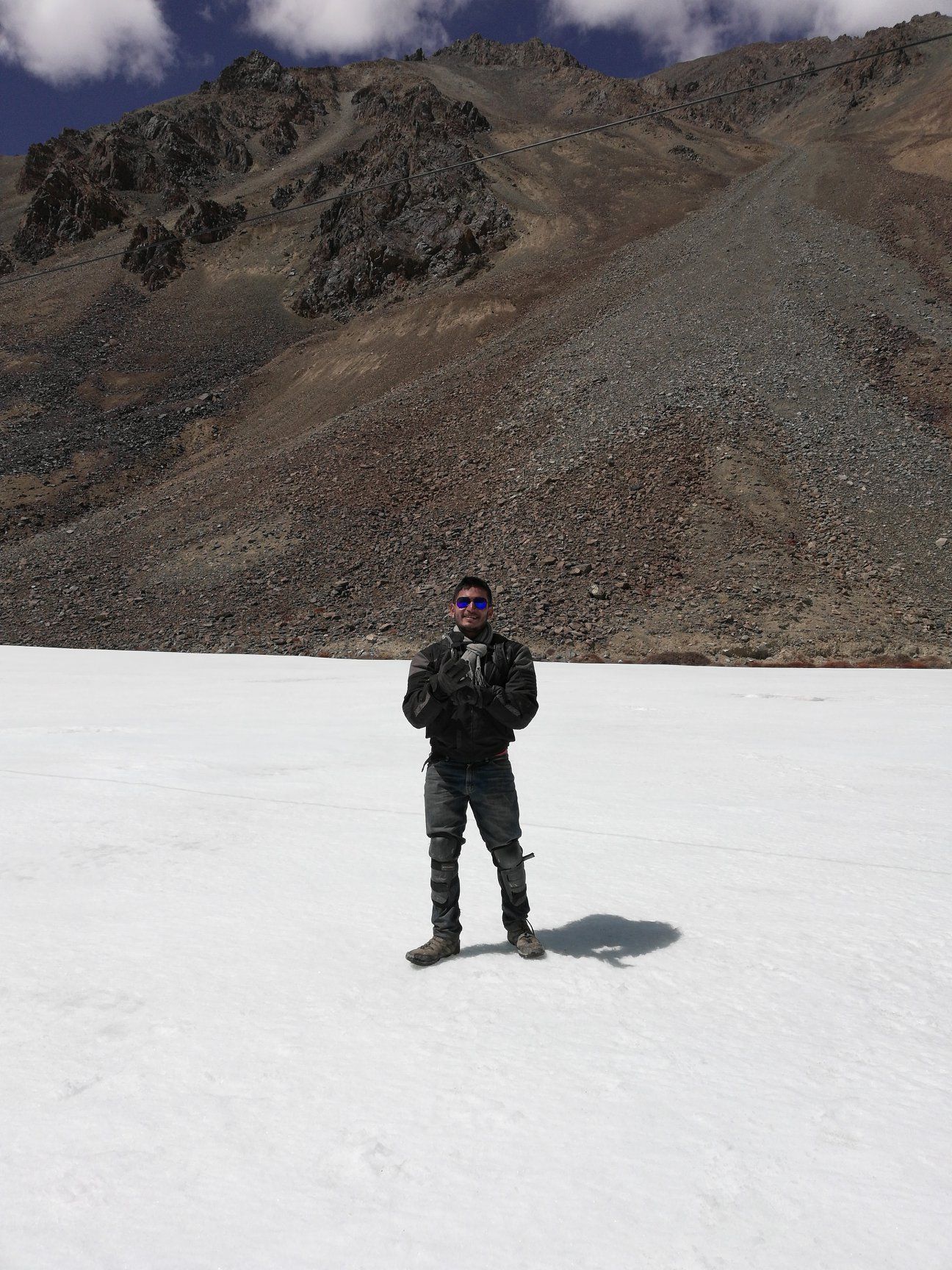 Caging a wanderlusting spirit is a challenging task as it's not going to give in to the regular life of the people. When the mountains call, there's no turning back for these wanderers and  Sachin Ramesh is one such person. He'd always wanted to ride his bike through the mountains and see what they had to offer. He decided to ride his bike through the Land of High Passes, Ladakh, in order to pursue his desire.
Sachin describes himself as a nature enthusiast who enjoys riding and trekking in addition to being a mountain guy. For him, Ladakh was the perfect destination to satisfy all of his cravings in one trip, which offered everything from crystal blue seas to sand dunes, as well as the adrenaline rush of surviving in an unpredictable weather condition. And all of this is happening at the same time as a crisp breeze tickles your face to remind you that you're in the midst of nature.
The Dream Turns into a Reality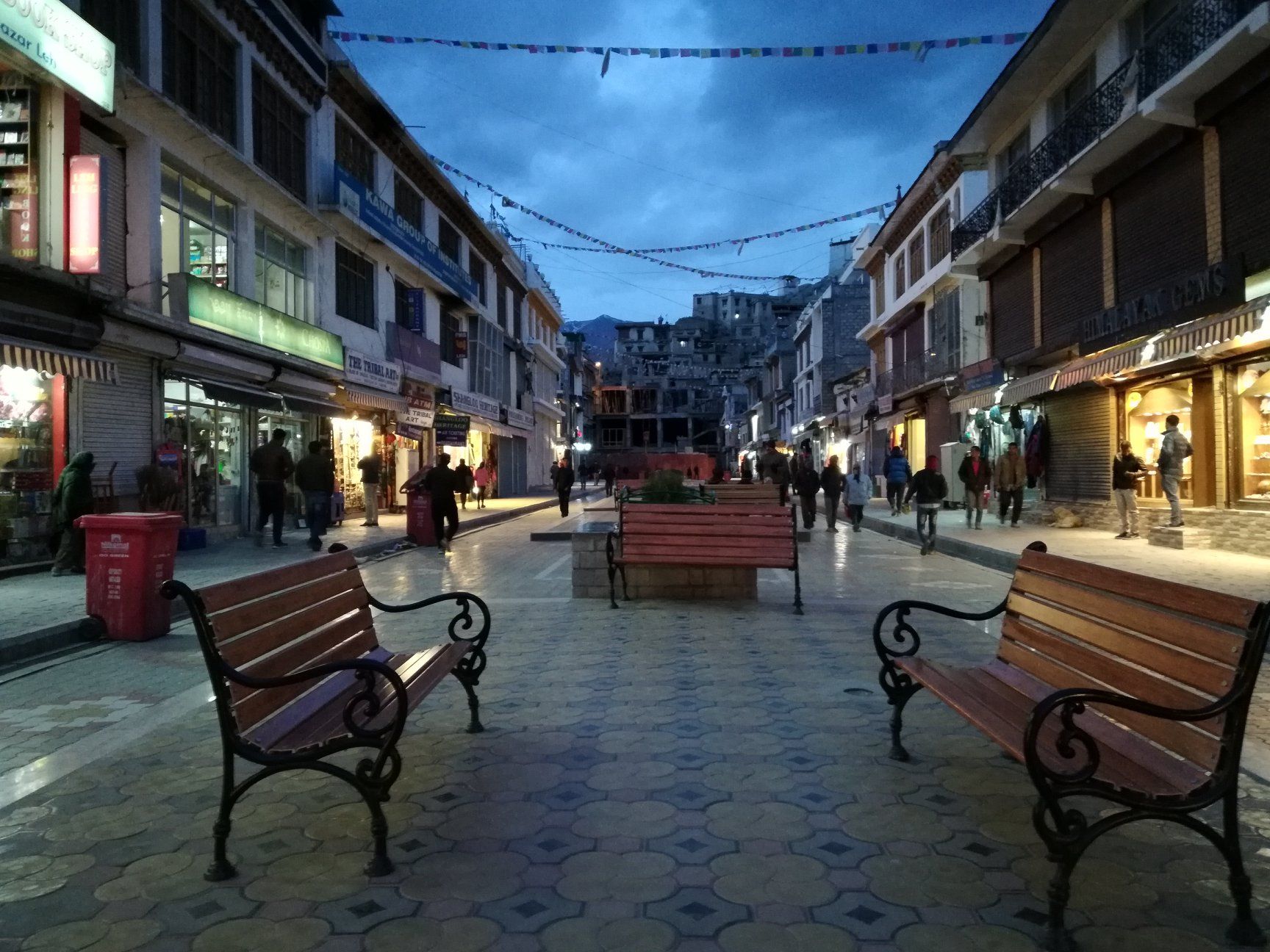 One of Sachin's favourite sayings is, "What doesn't kill you, only makes you stronger." He, like many other bikers, had always wanted to ride across the vastness of Ladakh. Following leaving his job, he decided it was time to pursue his passion. "It was a dream come true to visit Ladakh, and I could not have been to a better place" he recalled, remembering every detail of his time there.
Despite being warned that April in Ladakh would be terribly cold, he went nonetheless with his cousin and is glad he did. "This is all about preparation, and anyone with the willpower to do so can make it to such an unpredictable location" he added, "and if people who are around '50 years' young can accomplish it, anyone with strong resolve can do so." He was praising a fellow traveller and his companions' determination.
Satwik, Sachin's cousin, has also always wanted to ride a bike to Ladakh, so he decided  to accompany him on this trip. As Sachin put it, "When you travel to regions of high difficulty, the fun multiplies when you are around like-minded individuals who are always on the lookout for thrill." For him, the best way to experience Ladakh is, when you are focused, responsible, and delighted about the experience.
They used Thrillophilia to book their flights and make experiences that will last a lifetime! Sachin was mesmerized by the aerial shots of snow-covered mountains, despite the fact that it had been a decade since he had last seen or touched snow.
The Itinerary: Living a Beautiful Reality
From Delhi, Sachin flew to Leh, where he was greeted by freezing weather and a clear sense of what lay ahead. Mr. Jigmet, the tour guide who escorted him to their resort with a beautiful view, welcomed him with open arms.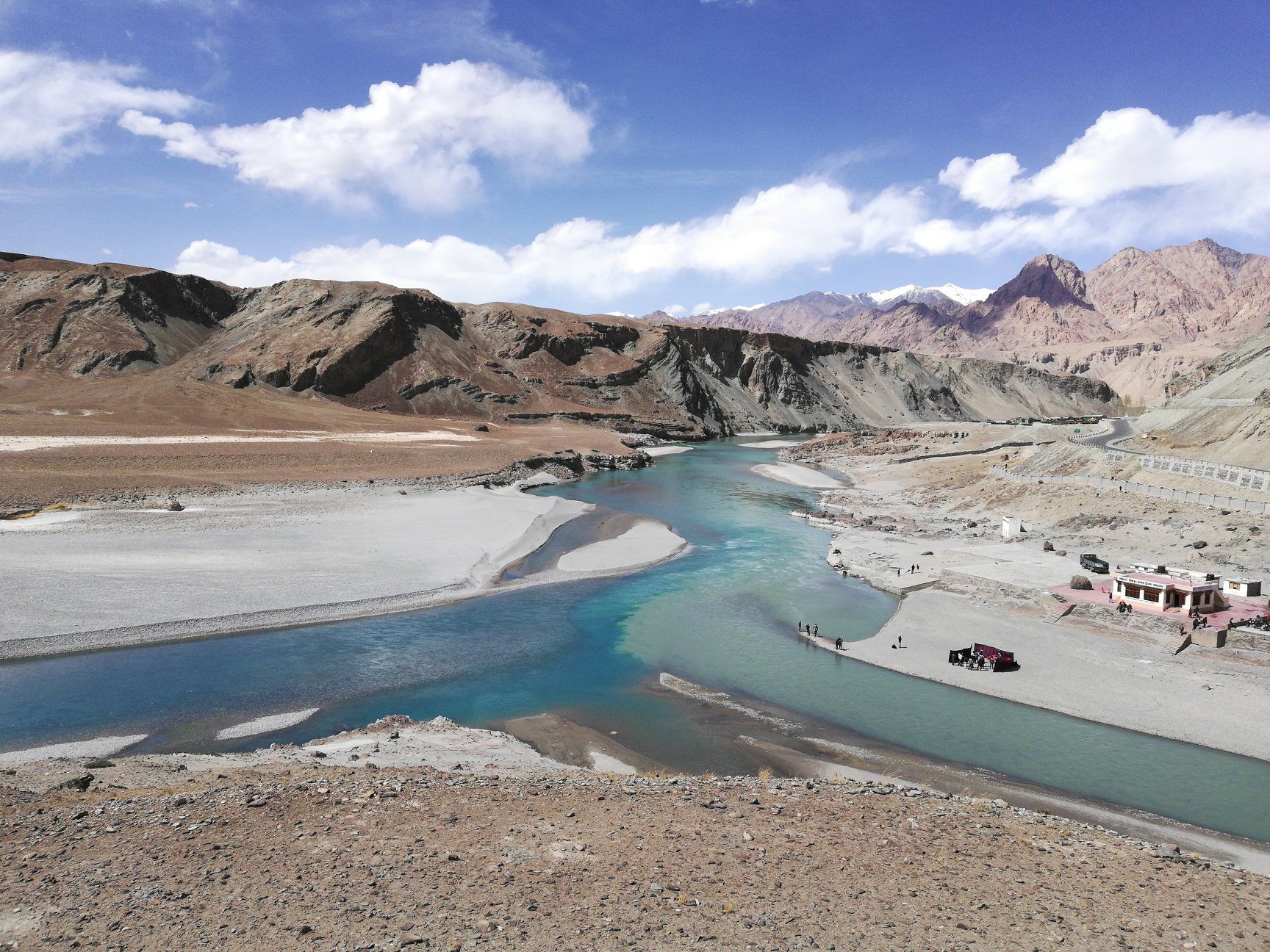 Sachin's most anticipated moment occurred shortly after breakfast, when he and the rest of the tour group were introduced to their bikes. As he drove to the tranquil Shanti Stupa, he accomplished a lifelong goal of his. He was waiting for the next day, eager to get back on the bike and ride for a while. After all, he'd been looking forward to it for so long!
Upon the arrival of the long-anticipated morning, Sachin and Satwik rode through Magnetic Hill to see the frigid Zanskar and Indus rivers meet.
Sachin and Satwik, unable to hold back their excitement, dove headfirst into the icy water.
Sachin, on the other hand, views the first two days as merely a "warm-up" for the following four days of extreme action! Accustomed to the low temperatures at such high heights, he was ready to face the mountains by the end of the third day.
At 5359 metres above sea level, Khardung La is the highest point in the Himalayas! Sachin took pleasure in biking across snowy roads and temps as low as -10 degrees C when he crossed frozen streams. The cousins warmed themselves with a cup of tea at the summit of Khardung La before continuing on to Hunder.
Must Read: Aarushi and Her Exciting Journey to Roopkund with Thrillophilia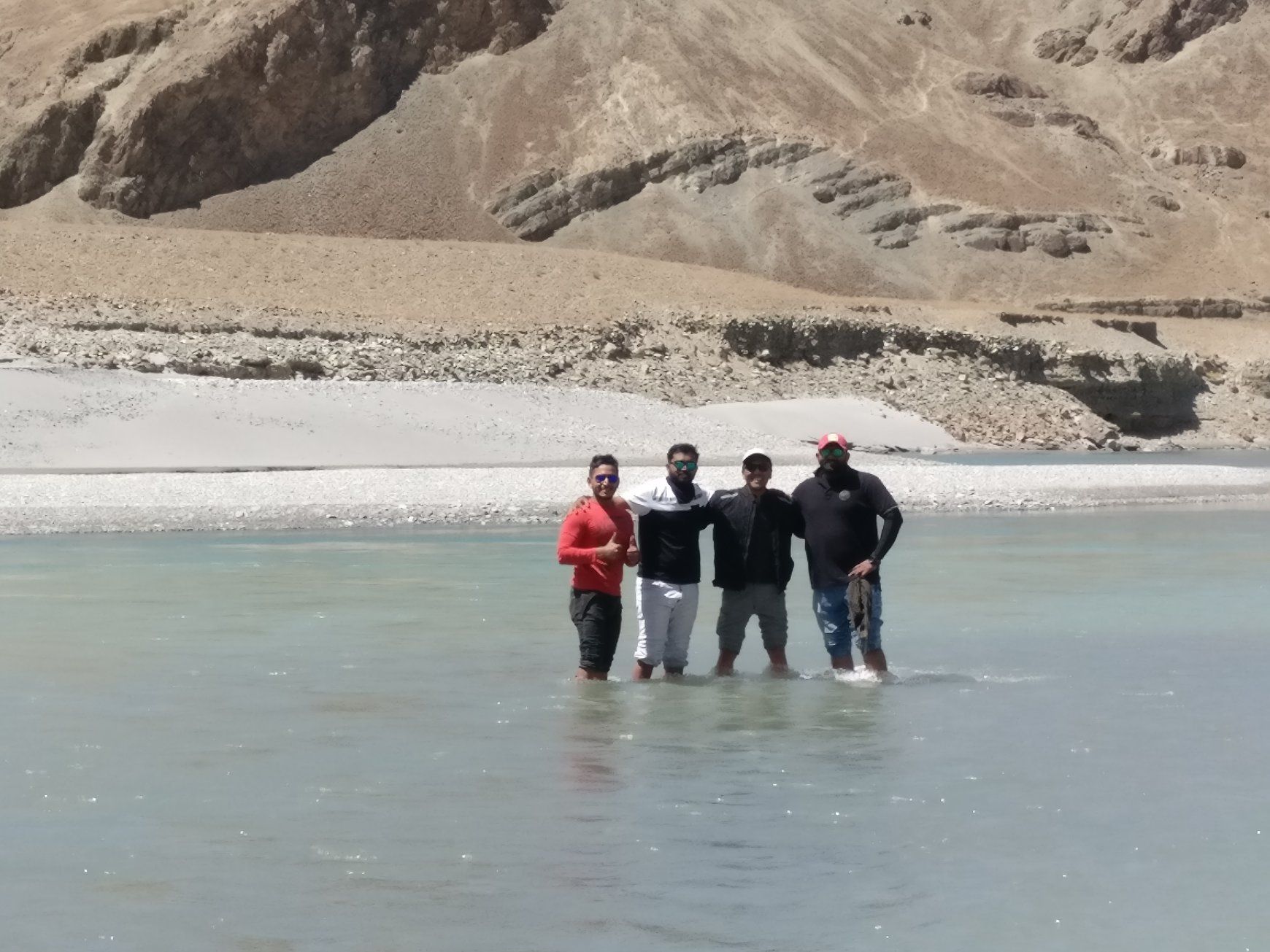 Sachin believes that the most difficult portion of the tour was the road trip from Khardung La to Hunder because of the harsh weather and road conditions. Sachin was pleased to find himself in Hunder, a chilly desert, after descending from Khardung La. A humped-camel ride in the Hunder desert is a must, according to Sachin, "Just a few kilometres apart, the locations show changes in mood as if they were thousands of miles apart." The next day, the group went on a bike ride over the mountains near Khardung La and explored Thiksey Monastery.
Exploring the Mighty Backdrop of Chang La
To ride on Chang La, the second-highest motorable road in the world, was a dream come true for Sachin. To reach Pangong Tso via Chang La on the fifth day of his expedition, he had to endure an exhilarating ride amid savagely cold winds—a ride harsh enough to make you numb due to cold temperatures. In order to stay warm after you arrive at Chang La, Sachin suggests stopping at the café for some hot Thukpa and tea.
The beautiful hues of the serene Pangong Tso
There are stunning views as you descend from Chang La to Pangong Tso and you pass through the snow-covered mountains. Camping at Pangong Tso, he was awestruck by the beautiful lakes and the setting sun, and he looked forward to a great experience.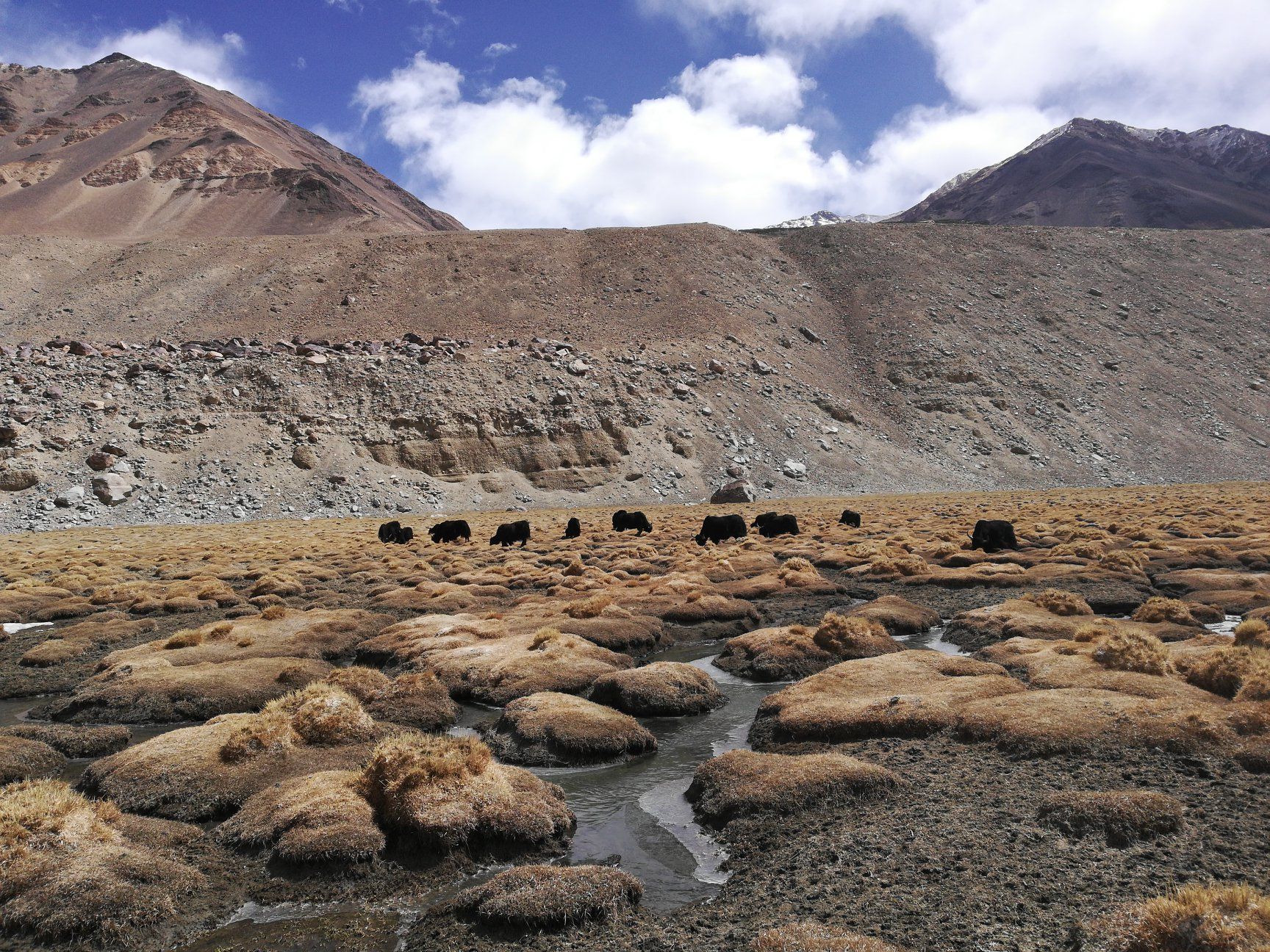 The Pangong Tso appeared in different hues the following morning, with a chilly breeze blowing in from the north. Sachin and Satwik had a wonderful day at Pangong Lake, where they spent a lot of time taking photos. Both photographers and those seeking peace and quiet will find much to enjoy at a lake.
Sachin made his way back to Leh through Chang La once more, making the most of the adrenaline rush he and his companions sought for by motorcycling in the most difficult conditions. The trip wasn't over for Sachin, however! Leh's bustling market kept him occupied as he wandered and bought gifts for his loved ones. This market's Yak Cheese Pizza is a mouthwatering treat that every visitor to Leh must try!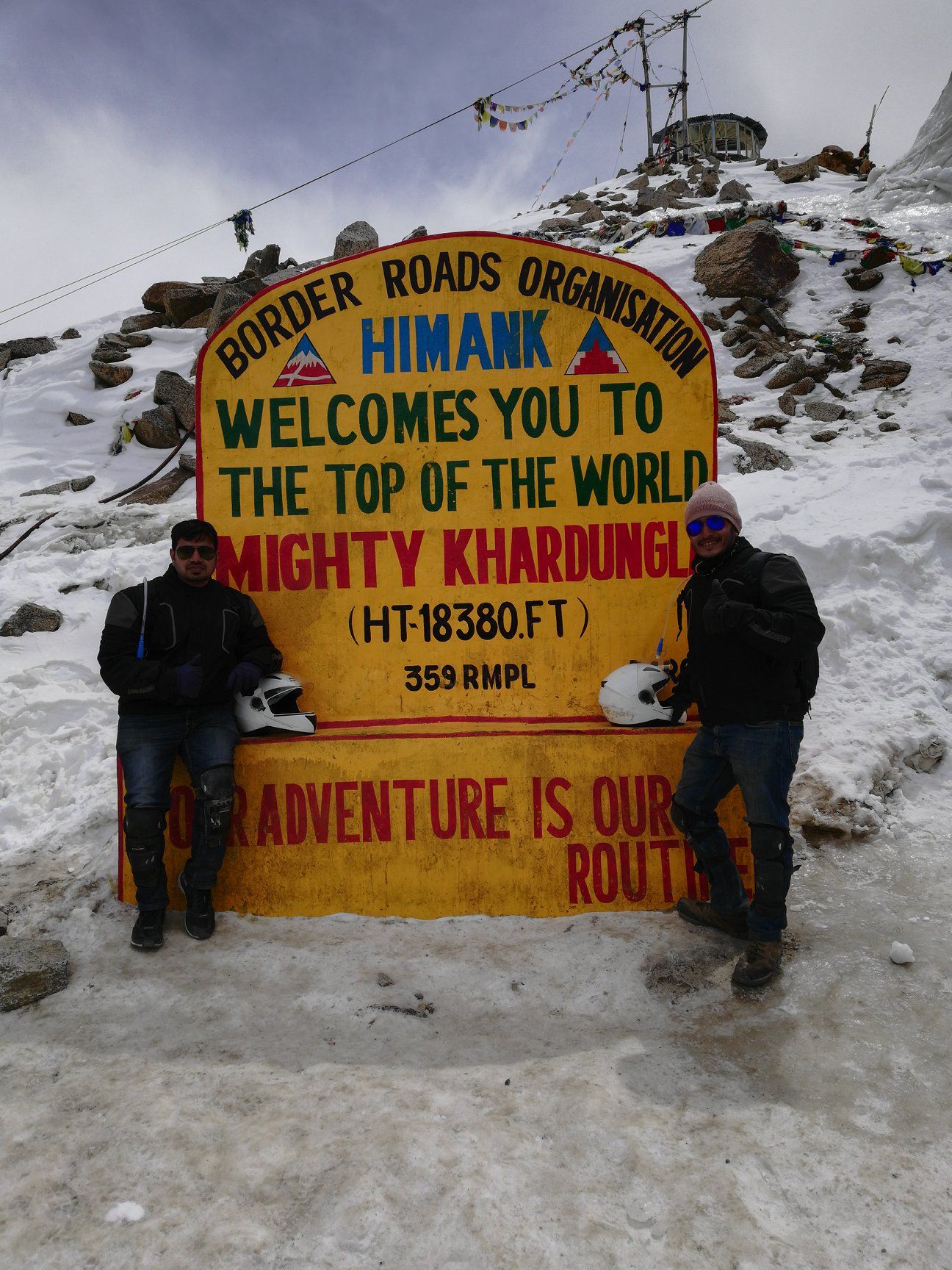 It's a must-see for adventurers as well as those seeking peace and quiet. And let's not forget the stunning scenery in Ladakh, which is sure to captivate any and all photographers who visit!
Sachin will never forget his time in Ladakh. It doesn't matter if it's a warm welcome from the villagers or a trip across icy rivers; he'll remember it all for the rest of his life.