Shriya And Her Journey To The Land Of High Passes With Thrillophilia!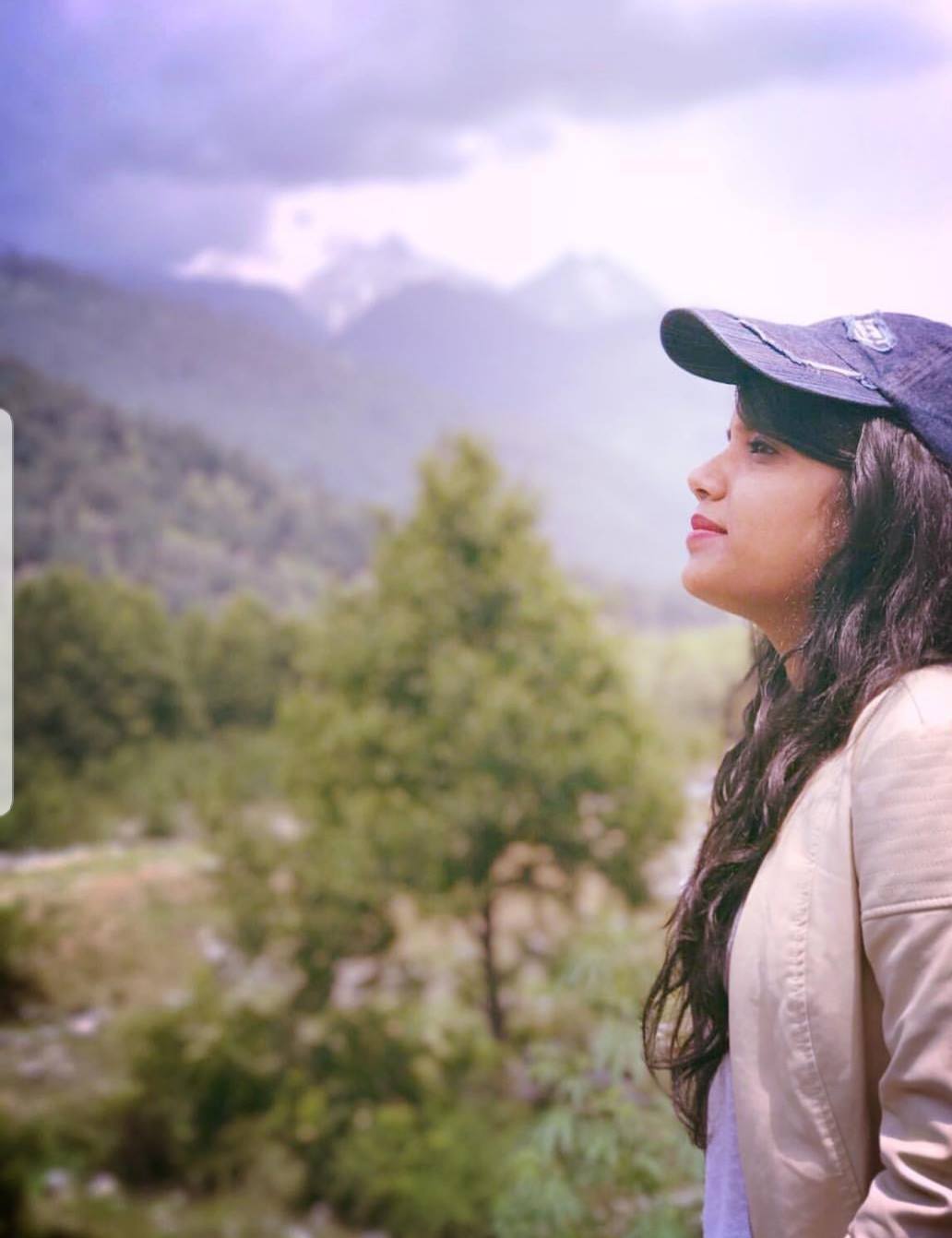 It's like everybody on social media is off vacationing in some amazing, thrilling and mesmerising backdrop of the globe. It is not a news that lately travel has become a great therapeutic activity for most people. The luxurious stays, the vintage rooms, the beautiful travelogues, all of it is glamorous and vibrant. But travel is much more than that, it's enjoying the little moments in silence engulfed by the breathtaking beauty. Walking for hours in muddy terrains to reach the top of the world. Travel is experiencing the extraordinary away from your ordinary life and making memories of a lifetime.
While talking to Shriya about her experience in Leh with her friends and Thrillophilia, she tells a beautiful take of changing landscapes, mesmerising shades of the sky and doing things that she would have never done before. She realised on this trip that she is stronger than she believes. She experienced the joy of getting to know strangers and making new friends. Taking the trip from Manali to Leh with her best friends, Shriya has experienced the best few days of her life. This is a decision she will never regret and the memories she will never forget.
The Beginning Of It All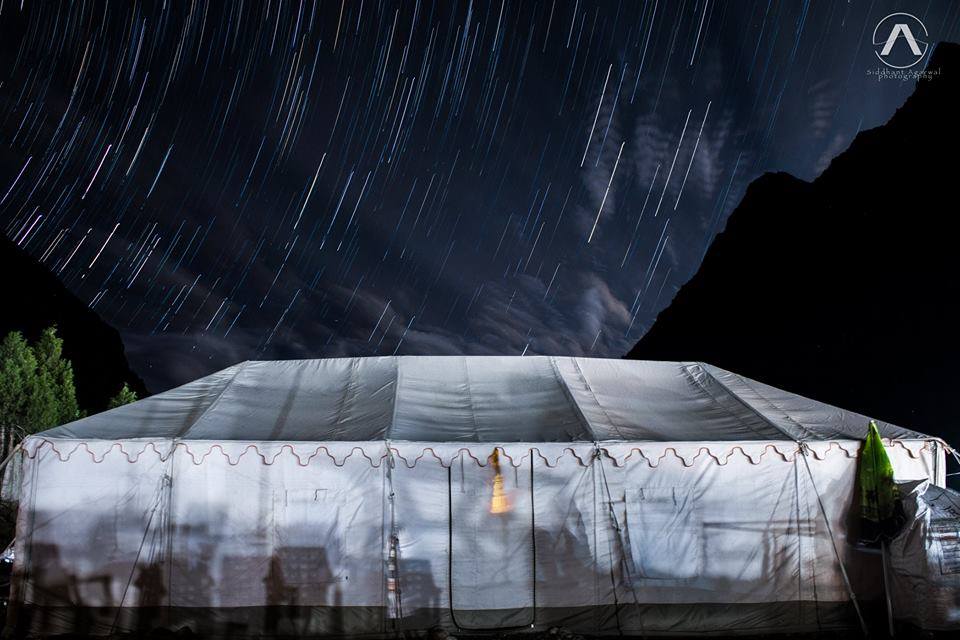 Shriya is a happy soul, always on her feet and smiling from ear to ear. The chirpy girl convinced her brother, her cousins and her friends along with her best friend to accompany on her dream trip to Leh. The beautiful trip was planned by Shriya with Thrillophilia after a research, a few calls and getting in touch with one of our team members. After the booking was finalised, she and her favourite people packed their bags to travel to Delhi. Instead of travelling the same day to Manali, they decided to stay in Delhi and enjoy it's clubs, cafes etc. The following day the whole group left Delhi to continue their journey to Manali.
On their way to Jispa from Manali, the group was greeted by mesmerising scenery. The road is famous for the same, as the stunning landscapes and twisted roads made sure that the thrill never left their travellers. The majestic mountains, and the occasional water streams always keep the travellers in awe of the natural landscapes. While travelling through this road, trekkers find themselves stopping every now and then to capture the scenic backdrop and enjoy the crisp fresh air.
"When we were travelling to Jispa we took a stop at a local stall to eat something. We tried their Maggie, and the hot noodles were like a gift in that cold weather. While there, we were left mesmerised by the sudden snowfall. It was my first time actually watching it in real life and I wasn't ready to leave. Neither were my brother or friends. We stayed there for a while before continuing again." Recalls Shriya as she remembers her journey to Jispa.
Enter The Land Of High Passes
"Our first stop on the road trip was at Jispa where we were welcomed by the team. The tents were nestled near a large water body and the view was just amazing. Coming from a city, the beautiful open grounds, the pristine water, the clear blue sky - all of it and being surrounded by the majestic mountains was a surreal experience for all of us. We spent the next few hours at night lying beneath the starry sky. The stars were bright and the sky felt like someone had left the lights on in space." Shriya giggled and sighed remembering her experience under the beautiful sky of Jispa.
Exploring Leh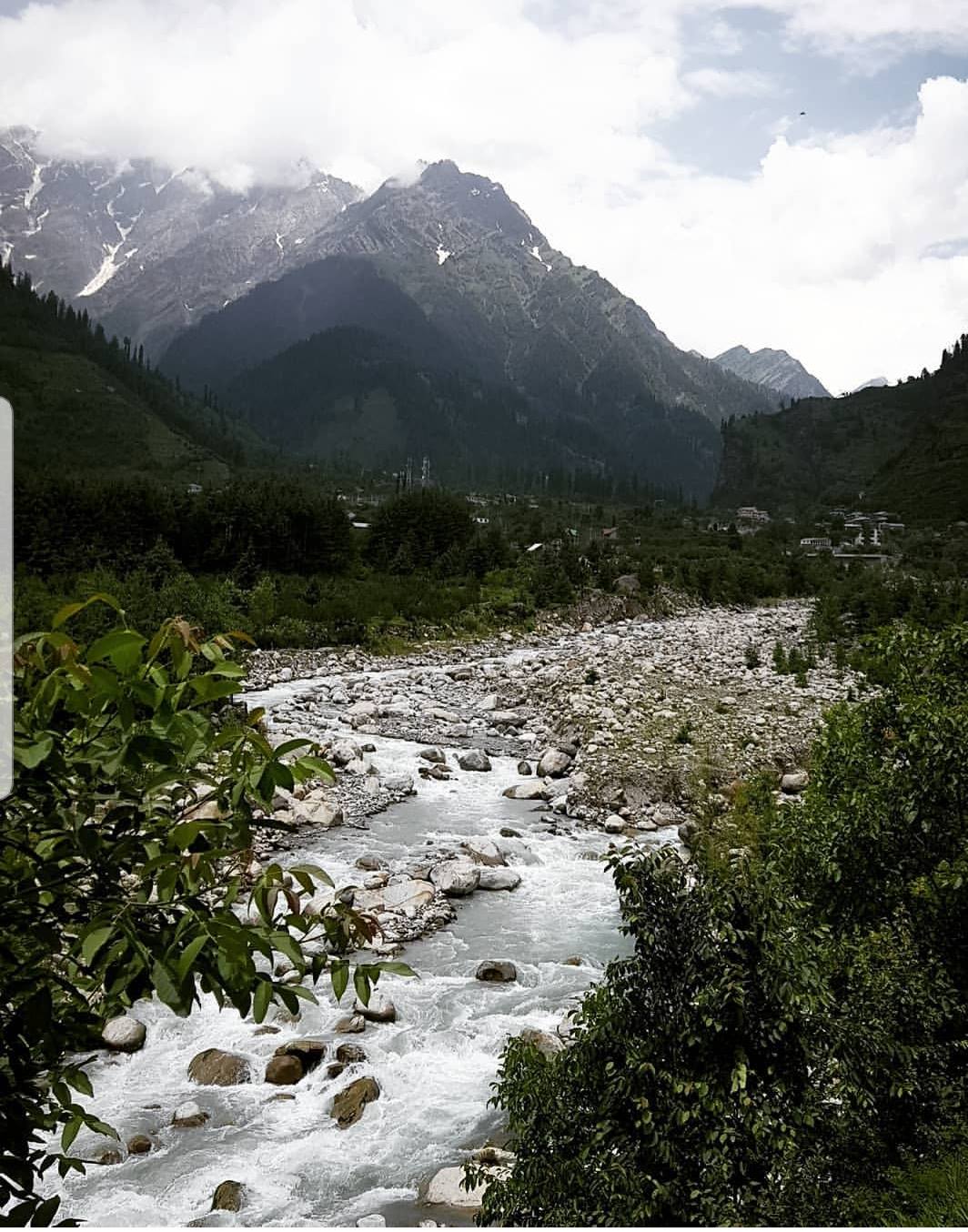 Every traveller at least once dreams of navigating through the beautiful lands of Leh. Even though many people will say that the hype is recent, Leh has always been a paramount of Indian travel destinations. It is one of the locations that give the vibe of an international destination.
"We began our journey from Jispa and continued to Leh. Even though the ride was long and tiring, not even once any of us needed to take a break. The amazing surroundings kept us enchanted throughout the journey and we would stop at different locations to enjoy the scenery, click pictures, etc. The last time we travelled together we were very young. But this time it was all different, we enjoyed the trip with each other more than before. We shared with each other our taste of music, our relationship stories and talked about life with the beautiful backdrop of the Himalayas."
The group was in Leh for two days and during this time they explored the various Tourist attractions in Leh and around it. They went to the nearby villages, Gurudwara, Buddhist monasteries, explored local markets, and travelled to the magnetic hills, Zanskar, and Nubra Valley. They also participated in adventure sport activities around them and enjoyed the delectable local food served to them. From Leh the group also made sure to travel the Khardung La Pass. Shriya couldn't control her excitement on the trip and she was jumping up and down like a child. She even asked to stop several times on the road, where she got out and got her pictures clicked with the amazing background.
Also Read: Umesh Joshi's Thrilling Tale of Stok Kangri Trek With Thrillophilia!
The Accidental Fire In The Market
"Unfortunately my hyperactive behavior got a little out of hand while we were in Leh. I remember very clearly that we were sitting in a garden in Leh and I was getting restless, with nothing to do at that moment. So I started randomly burning the sticks from a match box, just for fun. Suddenly I realised that my hair had caught fire from one of the sticks. Even then it took me a few seconds to actually register, and so did for everyone around me. My brother was the one who responded fast and put out the fire. My hair was burnt and the smell was something I can still clearly remember. Even then we couldn't help but laugh. Just like I do till date, every time I brush my hair and remember that incident."
Taking A Dip In The Pangong Lake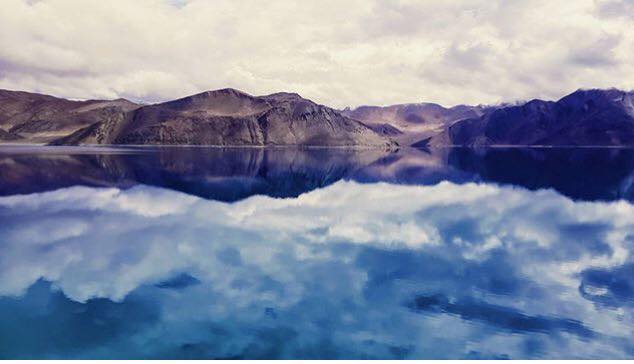 "I was very excited to visit the Pangong Lake, specifically because of that one scene from Jab Tak Hai Jaan. When Shah Rukh Khan jumped to save Anushka from drowning in the clear waters of the lake, I instantly thought I want to visit that amazing location. And now I was there with my favourite people, witnessing its ethereal beauty with my own eyes. I also tried to take a swim, but the moment I brushed my hand with the lake water - I changed my mind. It was too cold, almost freezing, so I thought maybe someday if I travelled in summers to this place, I would definitely swim in the lake. We enjoyed an overnight stay near the lake, danced around the bonfire and sang beautiful songs. The sky was so beautiful with all the bright stars clearly visible. That night I wished to stay there forever."
On their way back from their exciting Leh vacation, Shriya and her group of cousins - friends, packed up their bags and headed to Manali with numerous stories and pictures of their amazing experience. Her trip to the top of the world, where she spent time with the nicest people she loves and found pleasure in random things, serenity in surroundings and discovered parts of herself, was a life-changing experience for her.
Tips For Travellers Planning Their Trip
Leh lacks a reliable mobile phone service. It only works with BSNL or Airtel postpaid plans.
When you're in low-oxygen environments, you'll want to bring camphor or kapur with you.
Because the only food you'll find along the way is Maggie, it's a good idea to pack some energy snacks like dried fruit and nuts.
Keep a pair of gloves on hand in case your hands get too cold.
Preparation is key when embarking on a lengthy journey. You'll need a lot of faith in the driver and a lot of mental strength and courage to make it through the journey on the roads, which aren't like highways.
It's going to be a little chilly. If necessary, bring a few extra outfits.
Travelling to Leh by car is more exciting than flying.
Discovering the Leh Market was a complete surprise and it has more to offer than you would expect.
Suggested Read: Vasundhara's Last Minute Trip To Andaman With Thrillophilia!