Three Cousins On An Adventure In Ladakh With Thrillophilia!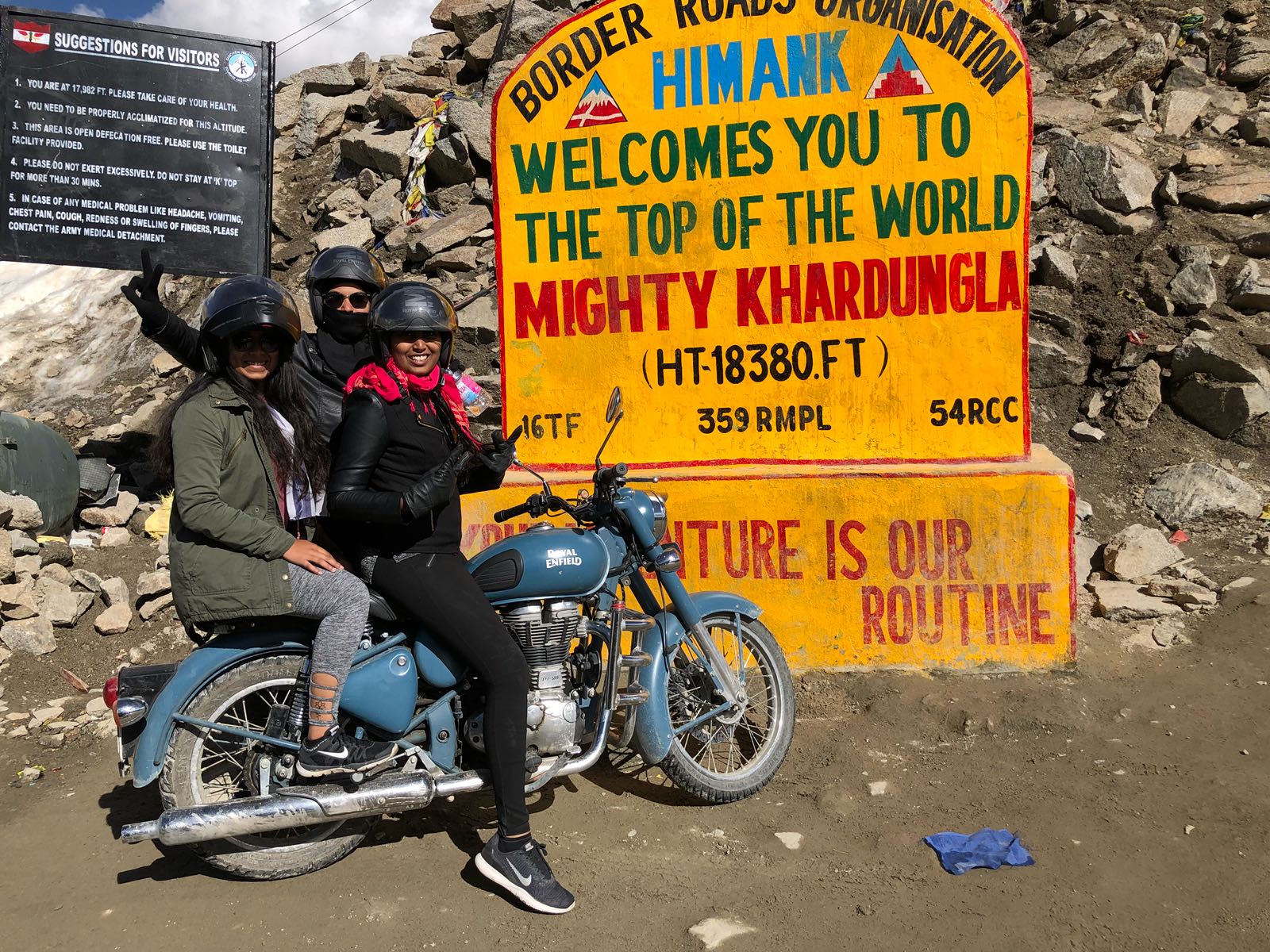 "Traveling – it leaves you speechless, then turns you into a storyteller." – Ibn Battuta
These are the terms that travellers relate to the most. For many people, travelling has a different meaning. Some people travel to escape reality, while others go to discover themselves. The narrator, on the other hand, travels since it is the force that drives her to study and perform well in her exams. Rithika Vemuri, a final-year medical student from Hyderabad, sees travel as a way to reward herself for good grades. "Study well and score well so that you can travel to Ladakh," she would tell herself every day.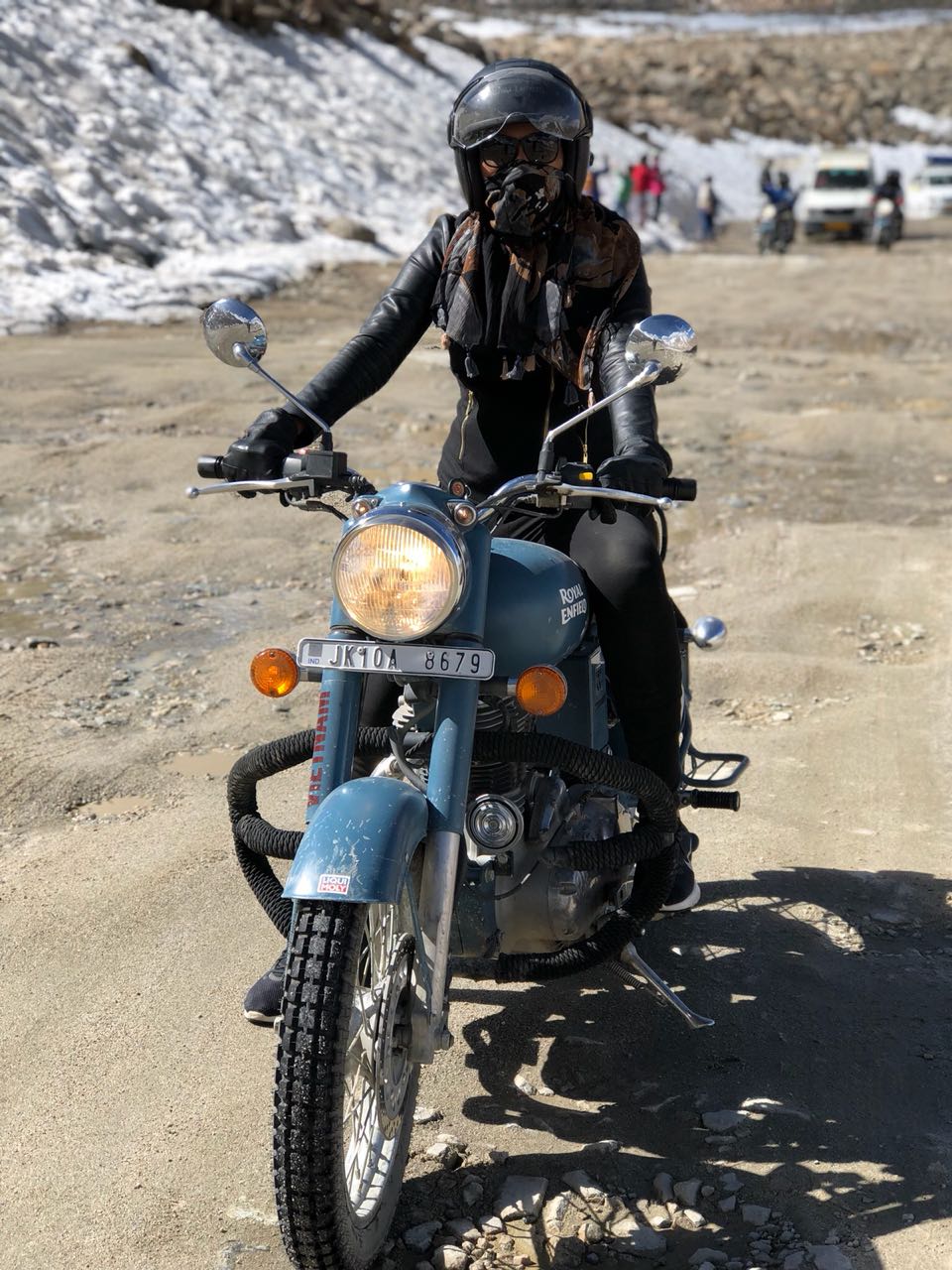 Two of Rithika's cousins are quite close to her. These three girls, like any other Indian, have known Ladakh since childhood. But, as with any other Indian family, persuading the families to go on an all-girls trip to Ladakh, especially a bike ride, is a difficult task. But, after much deliberation, persistence, and reassurance, the persistent sisters received approval from their parents and they booked a bike trip to Ladakh with Thrillophilia. Rithika had exams between the time she booked the flight and the time she boarded the plane. But her anticipation for her journey rose with each passing minute. Let's hear about Rithika's incredible biking adventure immediately!
Leh Start!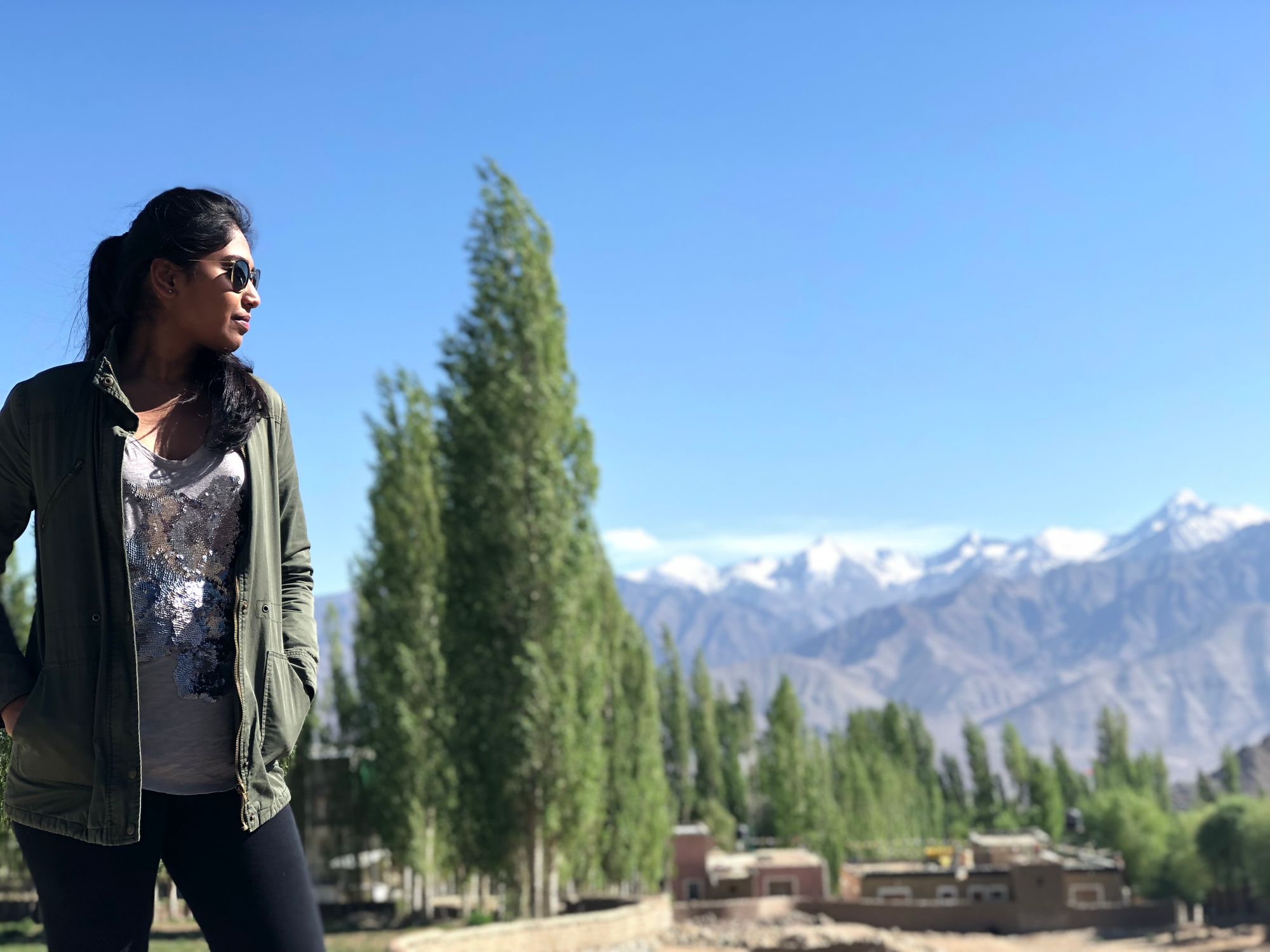 "On the journey from Delhi to Leh, I glanced down and saw the lush green fields and snow-capped mountains," Rithika explains. "It was an indescribable sensation. We were finally on our way after such a difficult time persuading our parents. I could only imagine how amazing the rest of the journey would be if the beginning was as beautiful."
Rithika and her cousins arrived in Leh and settled into their hotel room. Tarun, a Thrillophilia representative, introduced the 17 other persons on the tour to each other there. Tarun also went over the items they should be aware of on the trip, as well as the dos and don'ts. After that, they all retired to their rooms to sleep, where they began daydreaming about the adventure they were going to embark on.
"The next day we started off in the locality of Leh," Rithika said on the second day of the excursion. "Everything was extremely lovely and full of culture and history. The Leh Palace and Hall of Fame were magnificent, but the next half of the day was the most thrilling. We went to Sangam and witnessed the Magnetic Mound (a hill that resists gravity) (the place where the Indus and Zanskar rivers meet). The trip had been going far better than we had anticipated up to this point, and the anticipation of what was to come next had made us all thrilled."
Nubra Calling!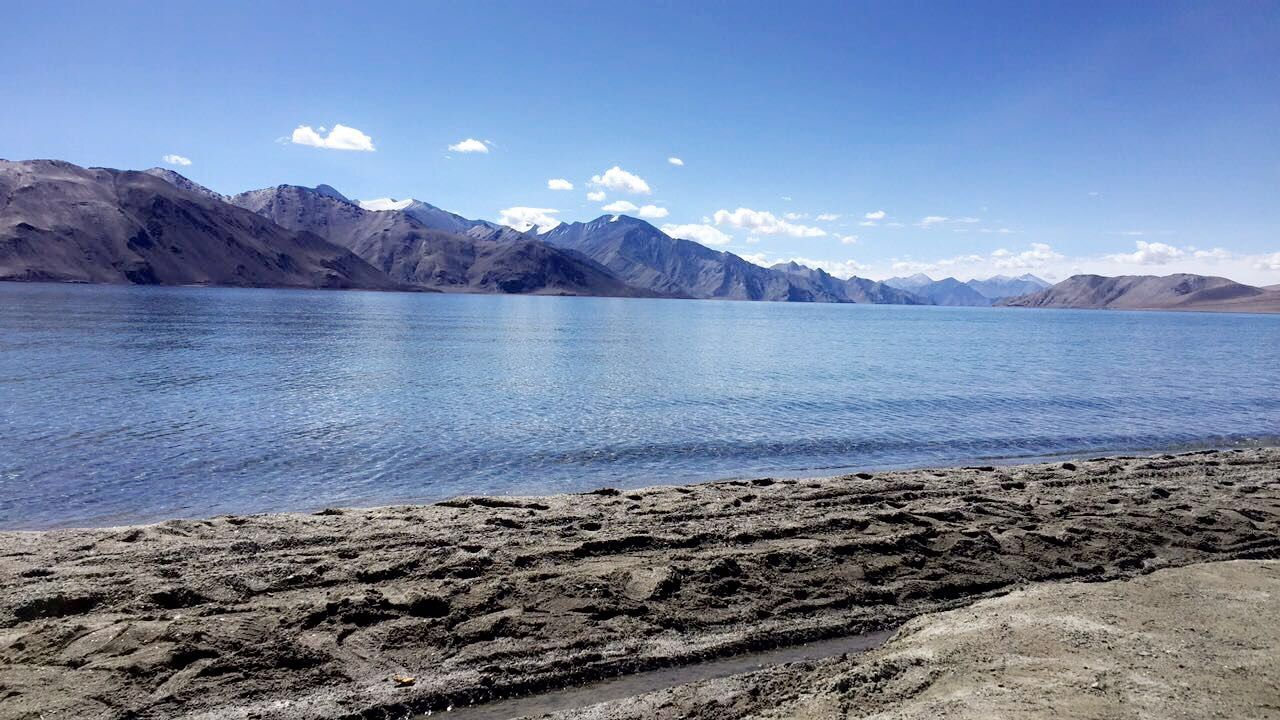 It was now time for what had been anticipated for so long. They start cycling to Nubra Valley via Khardung La the next day. The morning they started off had nice weather. The environment was as beautiful as it appeared in the photos, and the spectacular snow-capped mountains were breathtaking. The weather in Ladakh is often fickle. As a result, it began to rain on the road, making it impossible to bike. But, to add to the challenges, the rain quickly turned to snow. Even though riding in the snow was challenging for them, they relished every moment of their time in Ladakh. With a smile on her face, Rithika kept going towards Nubra, facing all the challenges.
"Nubra valley has a distinct touch to it," Rithika says of the beauty of the valley. "The sight was breathtaking as I rode along with it, standing in the sand and looked at the towering mountains."
Rithika and her cousins, as well as the other tourists who had become friends, thoroughly enjoyed their time in Nubra Valley. They built a campfire and sang and danced around it before retiring to their tents for the night in preparation for the next day.
Leh- We Meet Again!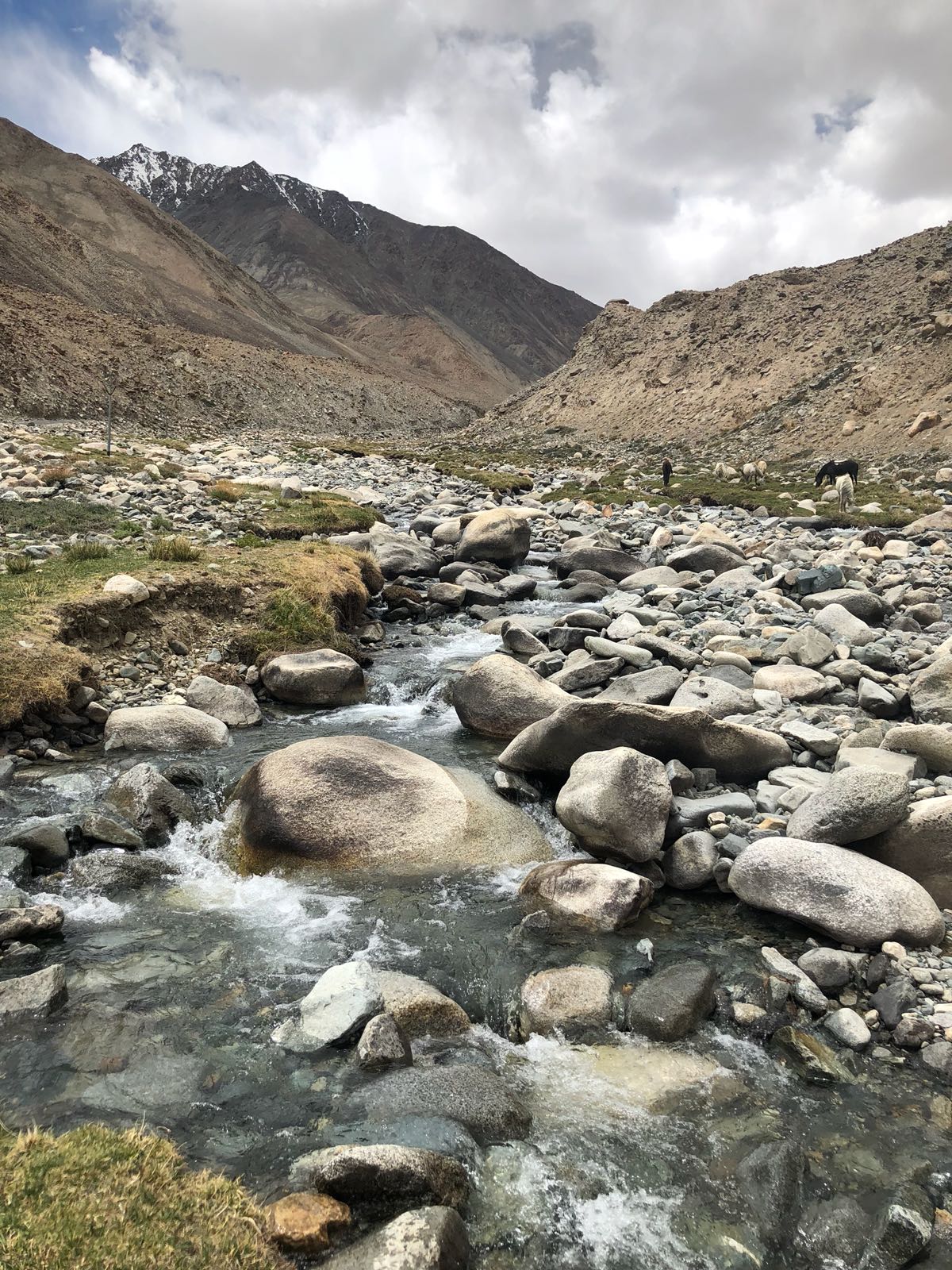 Rithika said her goodbyes to Nubra Valley and left the valley for Leh, saying, "Until next time!" Rithika couldn't help but fantasise about giving up her comfortable life back at home and remaining here indefinitely, as she enjoyed sleeping in a tent in the heart of nature. They all arrived at the hotel in Leh and went straight to bed. But the thrill was still alive because the best portion of the journey was yet to arrive. Pangong Tso Lake excursion.
Beautiful Pangong Tso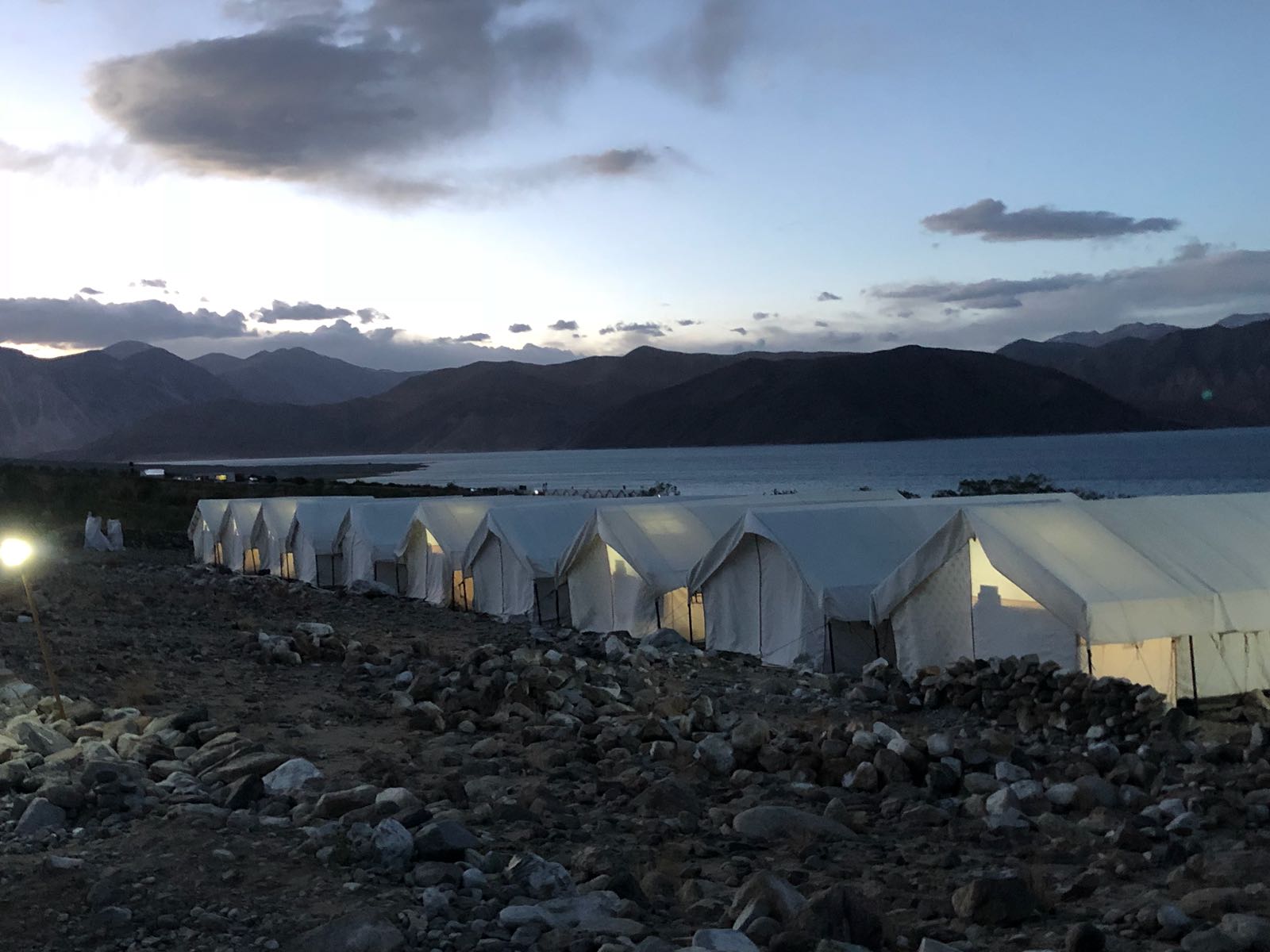 Unlike the other days, this one did not get off to a good start. They were intended to leave at 9 a.m., but were unable to do so until 12:30 p.m. owing to unforeseen and unavoidable circumstances. Some of the guys with them had fainted owing to a lack of oxygen by the time they arrived at Chang La. "We had to come to a halt and assist those individuals. It was the first time I had assisted someone in a medical situation outside of the hospital. It was a wonderful sensation." Rithika says. "The temperature kept lowering during the journey from Chang La to Pangong Tso," she adds. "It gave us shivers down our spines. But it was all worthwhile because of the beauty that we saw."
Again In Leh!
The riders left Pangong Tso after enjoying the time of their life. They were all exhausted due to the low temperatures and lack of oxygen, and they wanted to go to their hotel as quickly as possible to recuperate.
"Tarun came to see us all at our hotel," Rithika recalls. "For us, he set up a bonfire. The next day was my cousin's birthday, so we all celebrated and danced around the fire, including the other travellers. It had to be the best way to celebrate someone's birthday if the birthday girl cut her cake at midnight. We couldn't have wished for a more perfect way to end our journey."
Memorable Moments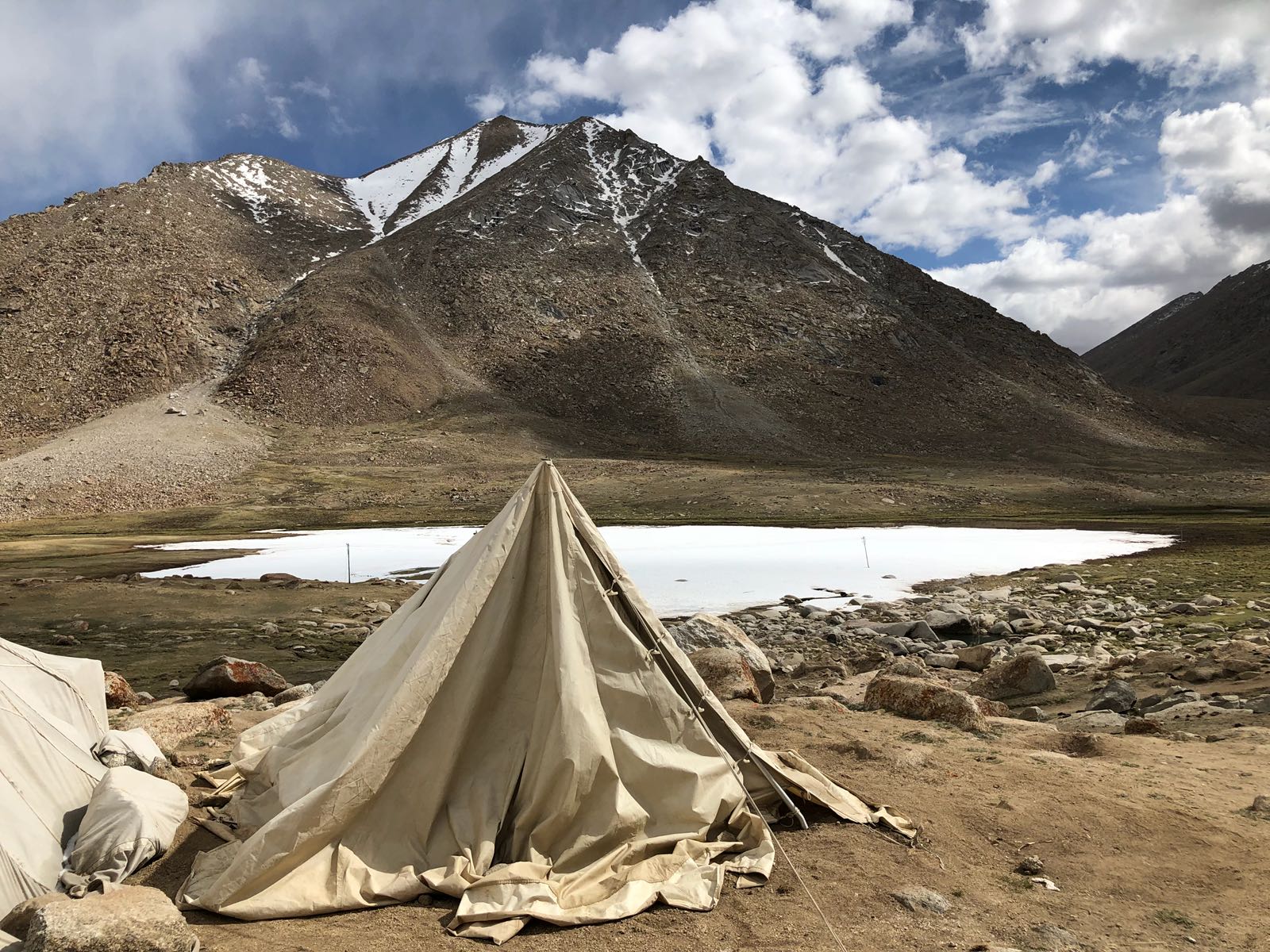 "I am extremely amazed by the warm welcome and grateful for all the aid and service offered to us by Tarun (Thrillophilia agent), Tashi Bhai (driver), Tsewang  (trip leader)," Rithika says when questioned about the trip's highlights. "They went out of their way to make sure we didn't have any problems and set up everything we needed." Nothing I can say about Ladakh can ever do justice to its beauty. The experience exceeded our expectations in every way. Everything will stay with me forever, including the fun we had, the friends we made, and the places we went, and I will cherish these memories."
Rithika's vacation to Ladakh was the best of her life. She then intends next to travel to Spain with her cousins.