"Will Visit Again!"- Gaurav On His Ladakh Trip With Thrillophilia!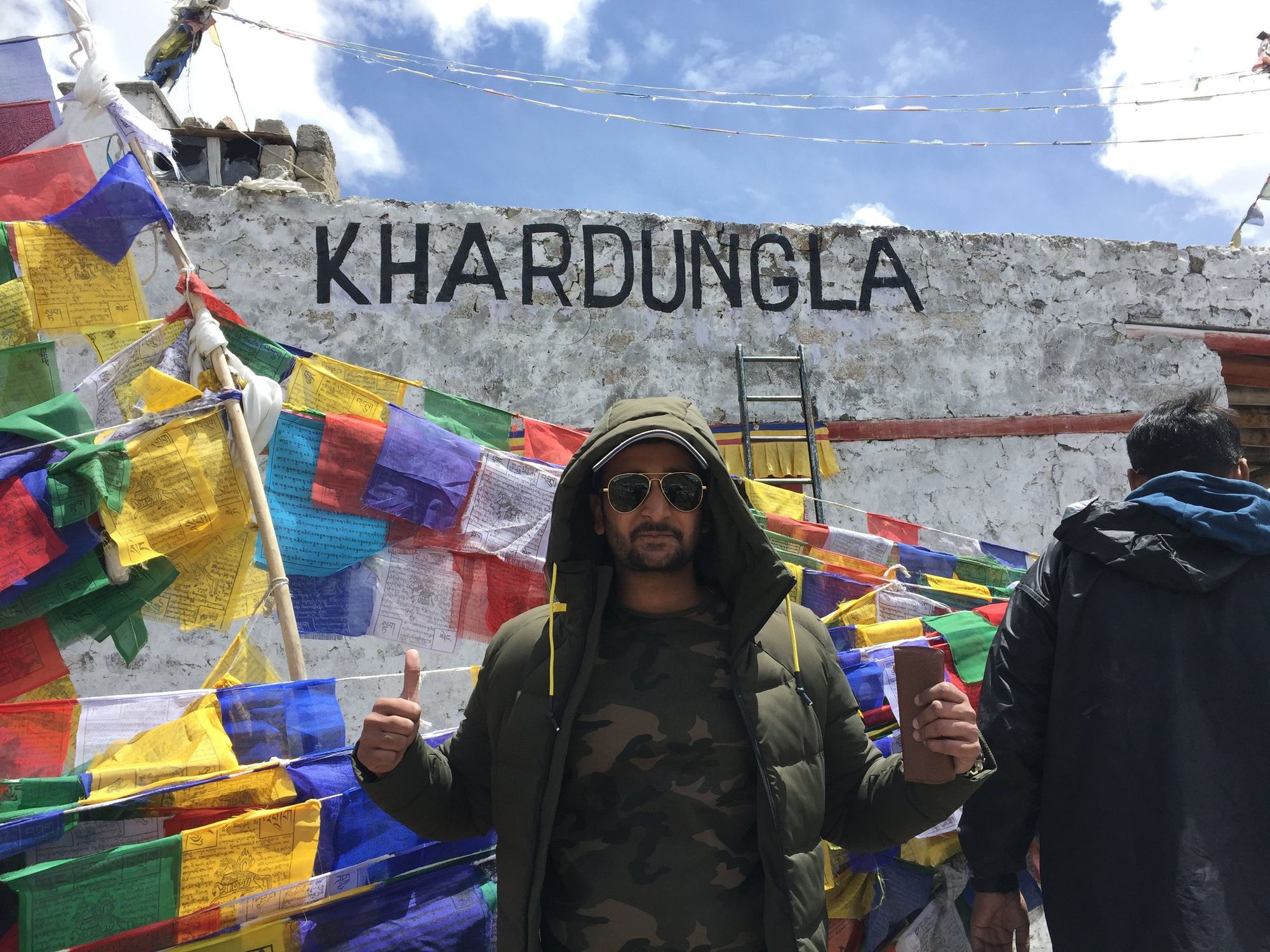 Traveling to Ladakh and meeting new people on his trip to know how exactly adventurous and beautiful it would be, Gaurav Pareek had a way to ensure an adventurous Ladakh Trip. Gaurav handles his family business, and we all know how busy businessmen can be. So, Gaurav describes how important adventure and break are in his life.
Exploring The Unique!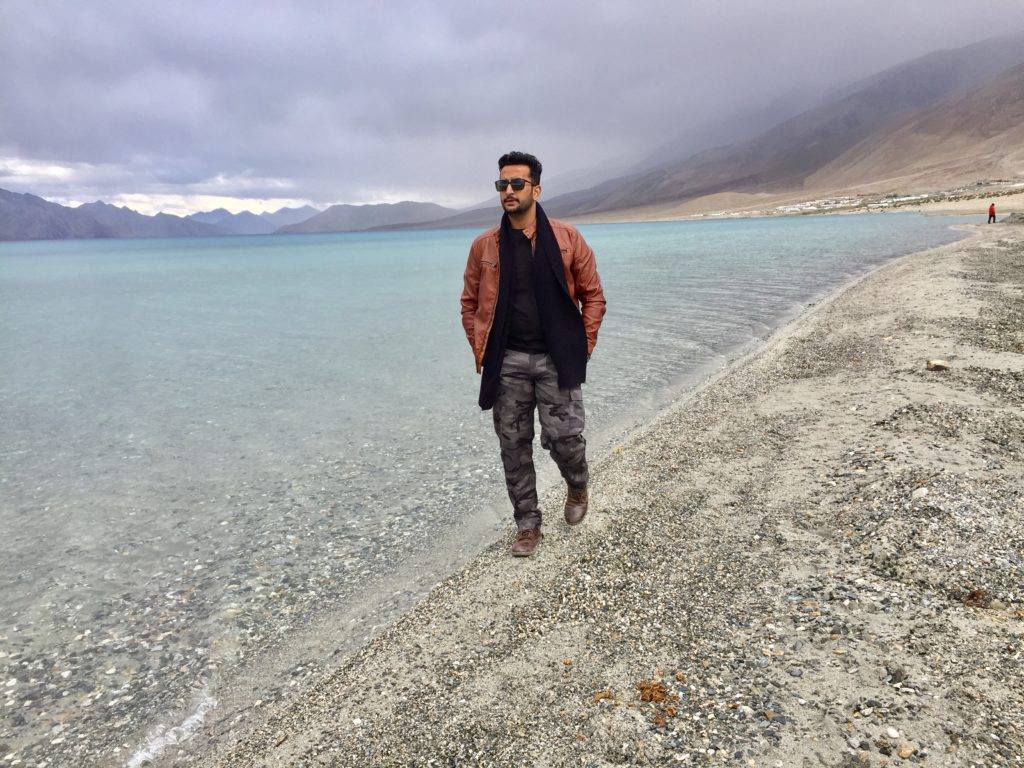 "Traveling and exploring is my favorite kind of adventure", says Gaurav. "Last December I took a trip to Auli with my best friend. After that sitting calmly and quietly at home made me crave for the thrill that adventure gives. Thus, I decided to go on another adventure with Thrillophilia, this time to Ladakh. Thrillophilia was excellent and guided us through the dos and don'ts for the trip. Their advice on what to be carried and what to be considered for the trip was a great help for us during the trip. That gave me the assurance that my trip is going to be fantastic."
For forever, Ladakh was an item to be ticked off of the bucket list in Gaurav's life. Ladakh had in its capability to offer the kind of adventure and thrill that he craved for, and the serenity and tranquillity that nature holds in Ladakh and the scenic beauty of Pangong Tso Lake was the perfect calm to his thrill. "I was at a point in my life where I was looking forward to the most possible adventure, and just the mention of Ladakh sent me chills down the spine. It was my good luck that, unlike so many others, I finally got a chance to take a trip to Ladakh with my family and finally touch the oh-so-beautiful nature by myself."
Travelers' Journey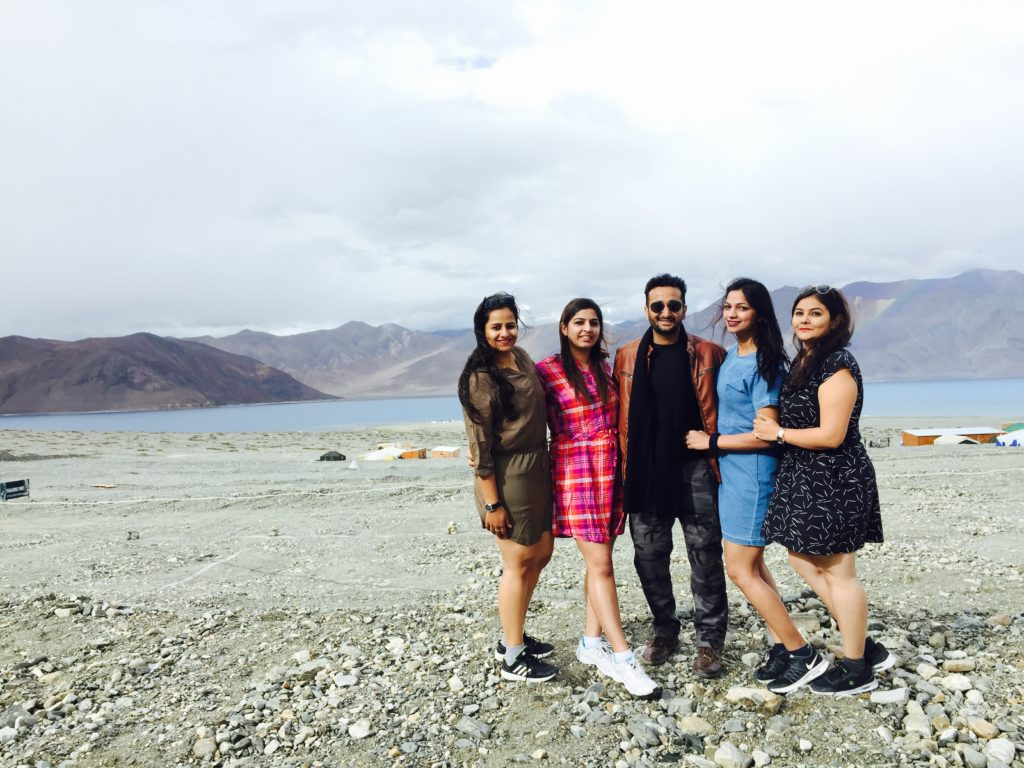 As he recalls his fellow travelers to Ladakh, Gaurav says that they were just as excited and thrilled to be going on the journey as him, some even more. The enthusiasm and happiness were contagious and simply overwhelming. "As I said, there are people who can't make it to Ladakh for the kind of place that it is. Adventure is not everyone's cup of tea and not everyone can muster that courage. But my lucky stars were all in my favor, all my cousins and fellow mates were determined to take up the adventure and finish the trip. I feel grateful for them for not giving up in the middle and gathering up the guts needed to go through with the adventure. They inspired me in ways they don't know and that helped me to successfully make it through the trip."
Gaurav says that this trip was very important for them, for they could get closer again and build their relationships stronger and better and that too in the laps of nature. "They were the best travel mates I could have had!"
Ladakh-You Beauty!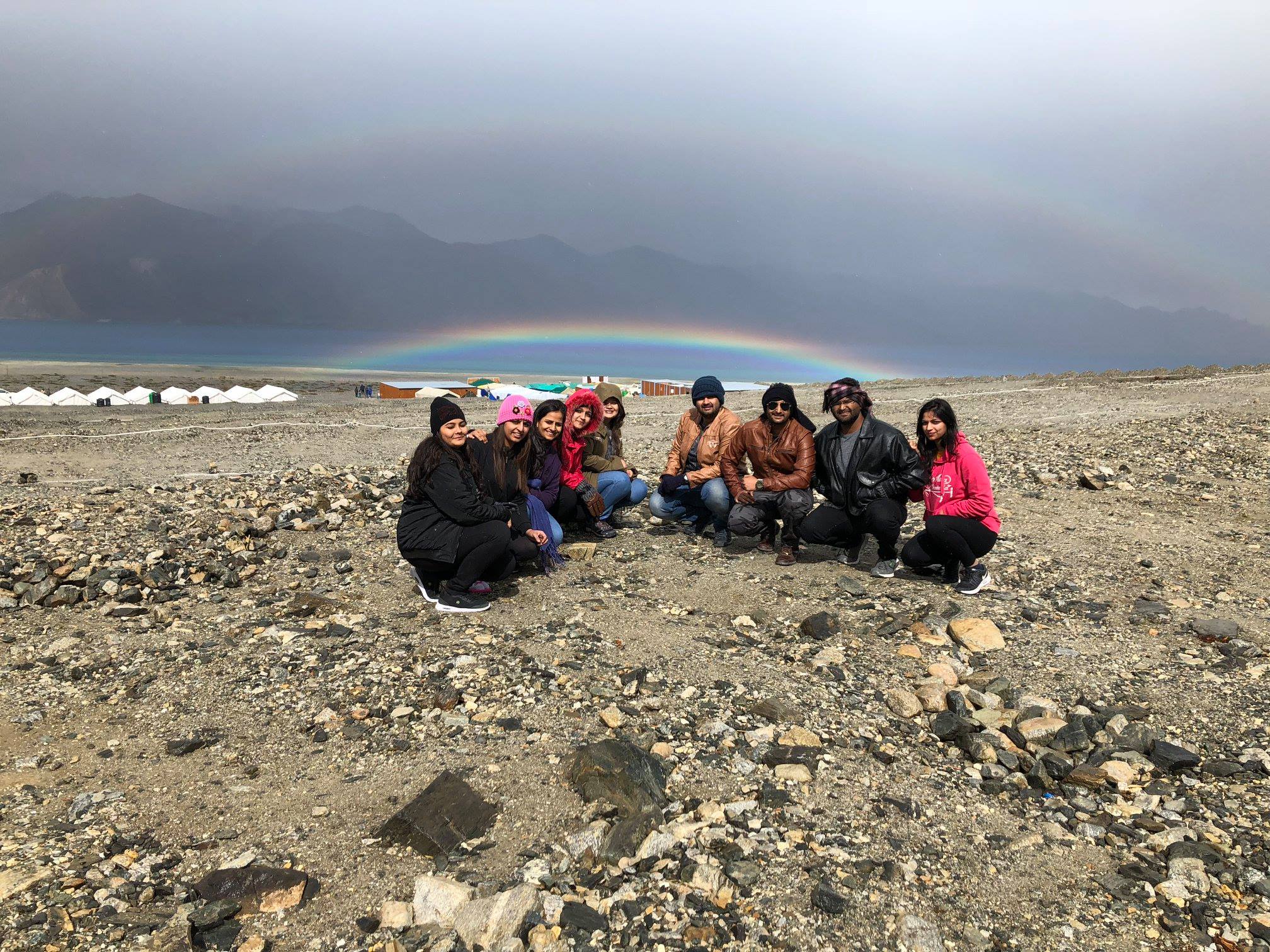 When asked about his travel experience, Gaurav says, "the trip started when we boarded the flight from Delhi to Srinagar. I had always heard of how beautiful the valley is. But witnessing it for myself, the feeling is almost inexplicable. After hearing about how this adventure should be experienced by everyone at least once in their lifetime, getting a chance to finally do it made me so overwhelmed. The weather was pleasant and refreshing from where we had come. From Srinagar, we then passed through Sonamarg and then through Kargil."
Gaurav can not stop praising the weather at Sonamarg. With the perfect weather, Sonamarg led them to the most beautiful mountain pass in the country, Zoji La Pass. The sight left them all spellbound, and to think that it was just the first of many mountain-passes to come, was just incredible. Through the pass, they reached Drass, which is known to be the second coldest habitat in the world.
"In Drass we went to see the Kargil War memorial, built to honor the martyrs in the 1999 war. Remembering the stories that I had heard about the war standing there gave me goosebumps. I was proud and at the same time emotional to be an Indian. A big salute to the Indian Army."
Highlights Of Ladakh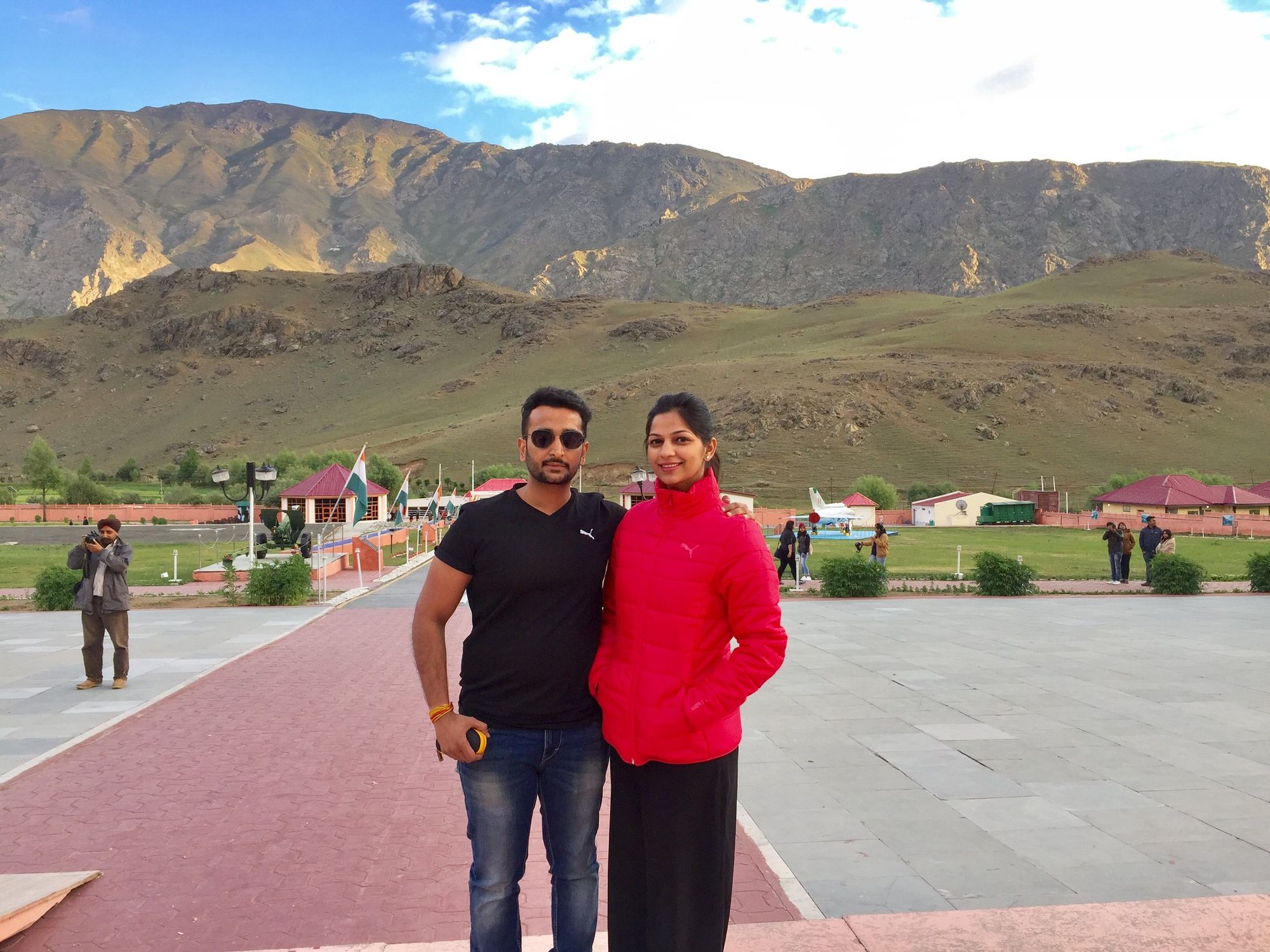 The route from there was breathtaking and it just got more beautiful as it went on. The Ladakh sightseeing tour started from there and included many such beautiful and adventurous spots. "Of all the places that we visited in Ladakh, the sight of Pangong Tso is going to stay with me forever. And I am sure that my fellow travelers have the same thing to say. We were bewitched right from the first glimpse of the lake that we got at the turn. With the water so blue and the majestic Himalayas cascading over the lake, there aren't enough words to describe the beauty the place holds.
There is a picture for you from the moments he spent at the lake that proves that the praises are all worth it. If you look closely, you can find small rainbows reflecting from the lake and sun. A word to describe it all? Mesmerizing!
Gaurav is surprised at how beautiful a place can be. He is sure that the place was created by the Almighty himself, placing each and everything thoughtfully where they belong, in his own divine hands. Gaurav remembers another memory from his trip, "Another memory that I will always hold on to is when we found snow on Khardung La Pass. Coming from a place like Jaipur, snow is a far from possibility experience for us. But to enjoy it there among my friends and family, throwing snowballs at each other and just simply lying there in the white natural blanket gave us the ultimate peace."
Where To In The Future?
I loved Ladakh and would suggest everyone to visit here at least once in their life. If I am lucky enough to get another chance to go to Ladakh, I will do it on a bike. But I want my next adventure to be the North East because just like Ladakh, even that side of the country promises to behold the best kept, most beautiful secrets of nature.