The Love Saga Of Abrar And Ladakh Presented By Thrillophilia!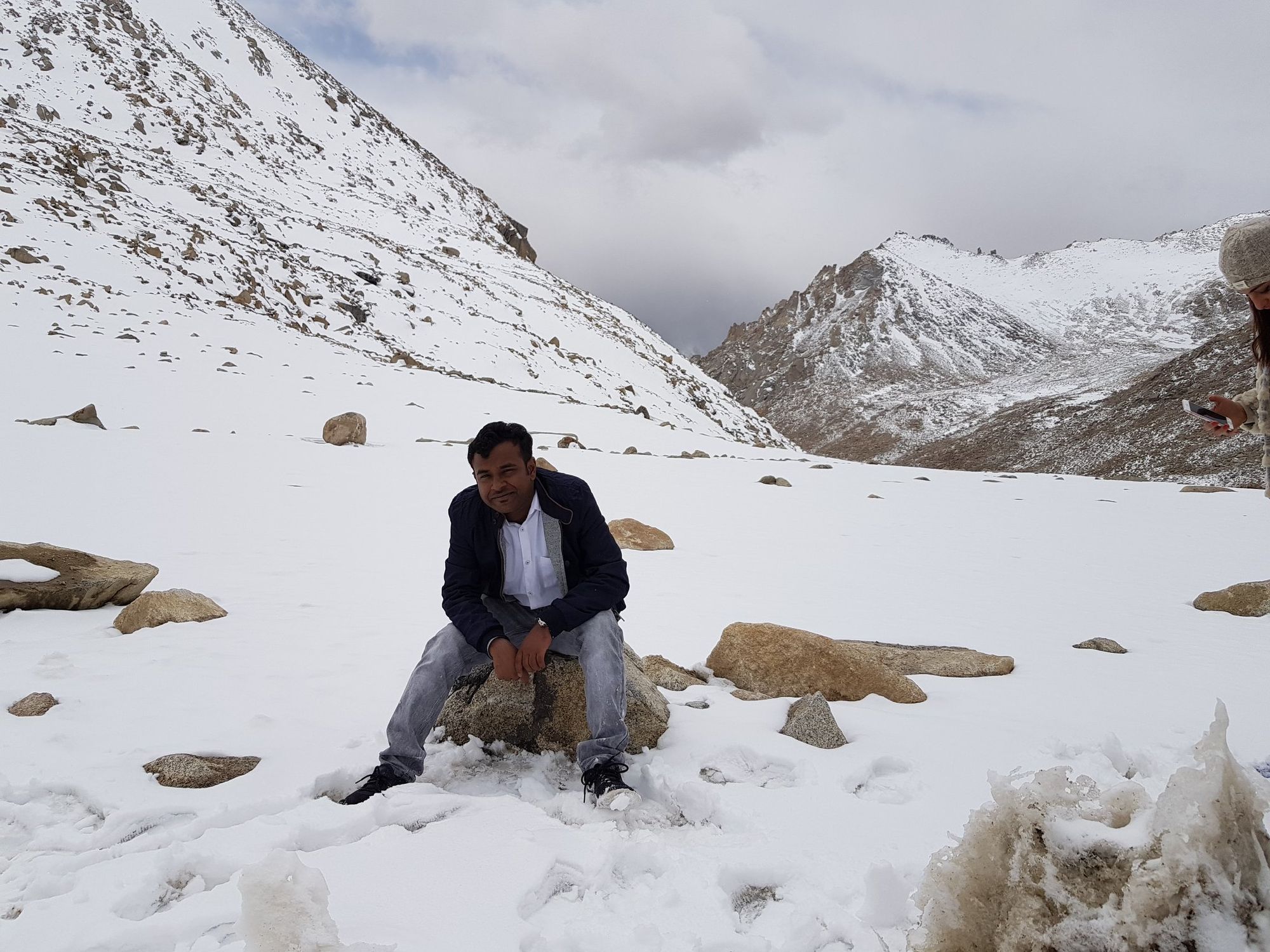 When Abrar relieves his Ladakh trip in his head, he realises how quickly time passed there. Yet, he had never felt so alive, as he did in the beautiful laps of Ladakh and it's ever-changing scenery. For him, this trip to Ladakh was a dream come true and he will forever cherish each day he spent there. Abrar is a structural engineer by profession and has always loved the idea of travelling to new destinations and exploring places. His Ladakh trip was hosted in the month of April, and the experience he had there made one thing clear - summers are probably the best time to visit this northern wonderland. The sun shines so warm on the blanket of snow, it is an image straight out of a Disney movie.
When asked why he chose to travel with Thrillophilia, Abrar says," I have this lifelong dream of visiting the Pangong Tso Lake and witnessing the beautiful backdrop of the Khardung La. When I was doing my research, I found that the Leh Ladakh Tour with camping from Thrillophilia was the best way to enjoy the Land of High Passes and create a lifetime of memories."
Even though he was travelling alone on this trip, he found some amazing souls in the group. He thinks that he has made a few new and good friends for life.
A Dream Comes True
Abrar had dreamt of visiting the Khardung La, for as long as he can remember and it was this desire that made it possible at last. One of the main reasons he chose the Leh Ladakh trip was to witness the beautiful Khardung La, and experience the bike ride on it's tricky roads under the ever-changing weather conditions. It is known to be a test for even the most skilled riders, and for these reasons every year hundreds of bikers plan a trip to the region.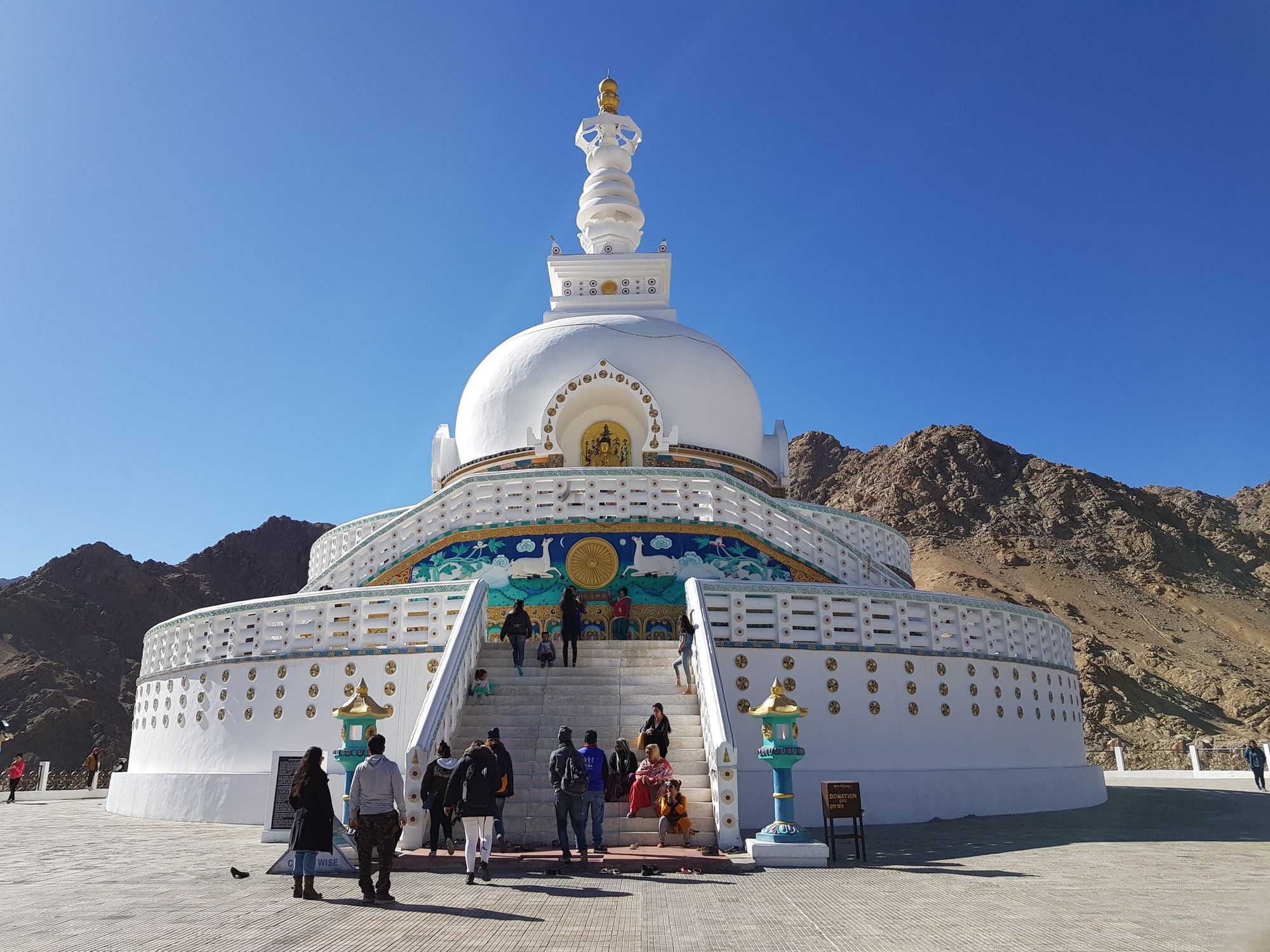 Nestled at a height of 5359 metres above sea level, the region is not an easy terrain to navigate. Most tourists face AMS due to the high altitudes, but for Abrar this was one of the many reasons he chose to go on this trip.
Living The Best Life
Ladakh is a place with ever-changing landscapes and weather. One month it is warm and sunny, the other it's pouring heavily with hail storms and thunder. It is this unpredictable weather and scenery that attracts most of the travellers to this mesmerising land. Since Abrar was travelling in the month of April, he was greeted with a perfectly thin blanket of snow with comparatively warm weather.
Abrar recalls the magnificent view he witnessed during his trip, "It was such a unique experience, the snow was perfectly covering the terrain and even after that you could feel the warmth of the sun. It was a magical view for real." He definitely suggested that his fellow trekkers should camp at the Pangong Tso Lake as it is one of the major tourist attractions. The view at this popular attraction is something you will not find easily, as the water adorns different shades reflecting the colour of the sky.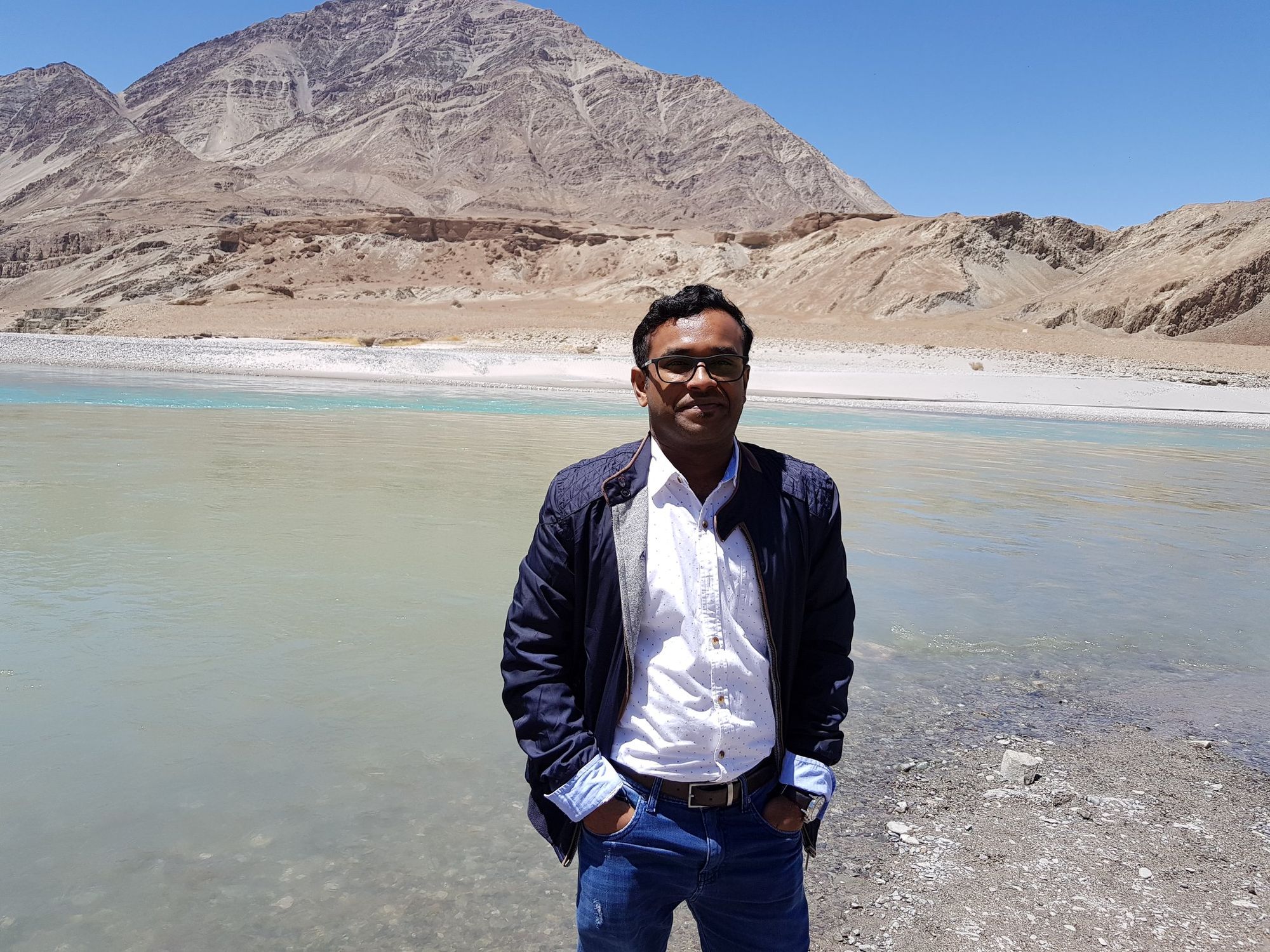 One of the best activities that tourists enjoy at the Pangong Tso is camping on the banks of its mesmerising Lake. This spot projects different shades of its surroundings and the scenery portrays a beautiful mood. With every hour that passes by, the lake too changes its shades and the majestic mountains create a stunning backdrop. At night as the temperature dips, the chilly breeze creates a perfect setup for bonfire and hot Kahva. The group enjoyed this time with dancing and singing around the bonfire, sharing stories and travel experiences. For Abrar the peace that he experienced at this site was unmatched and something he never felt before in his life.
Apart from being a popular tourist spot for its serene atmosphere, the scenic spot is popular amongst photographers. Pangong Tso provides a mesmerising natural backdrop to get some brilliant pictures of the beautiful landscapes. At night, the sky is stuffed with bright stars and it's a calming experience to just sit in silence, stargazing and admiring the view.
Suggested Read: Three Cousins On An Adventure In Ladakh With Thrillophilia!
The Extraordinary Moments
Even though it was a solo trip to spend time with himself in nature's lap, Abrar found some lifelong friendships in his group and while exploring during the journey. "Our bonding and understanding was amazing, and that led to some even better moments which I will always cherish. I have made some good friends, and I will try to keep in touch with them after the trip."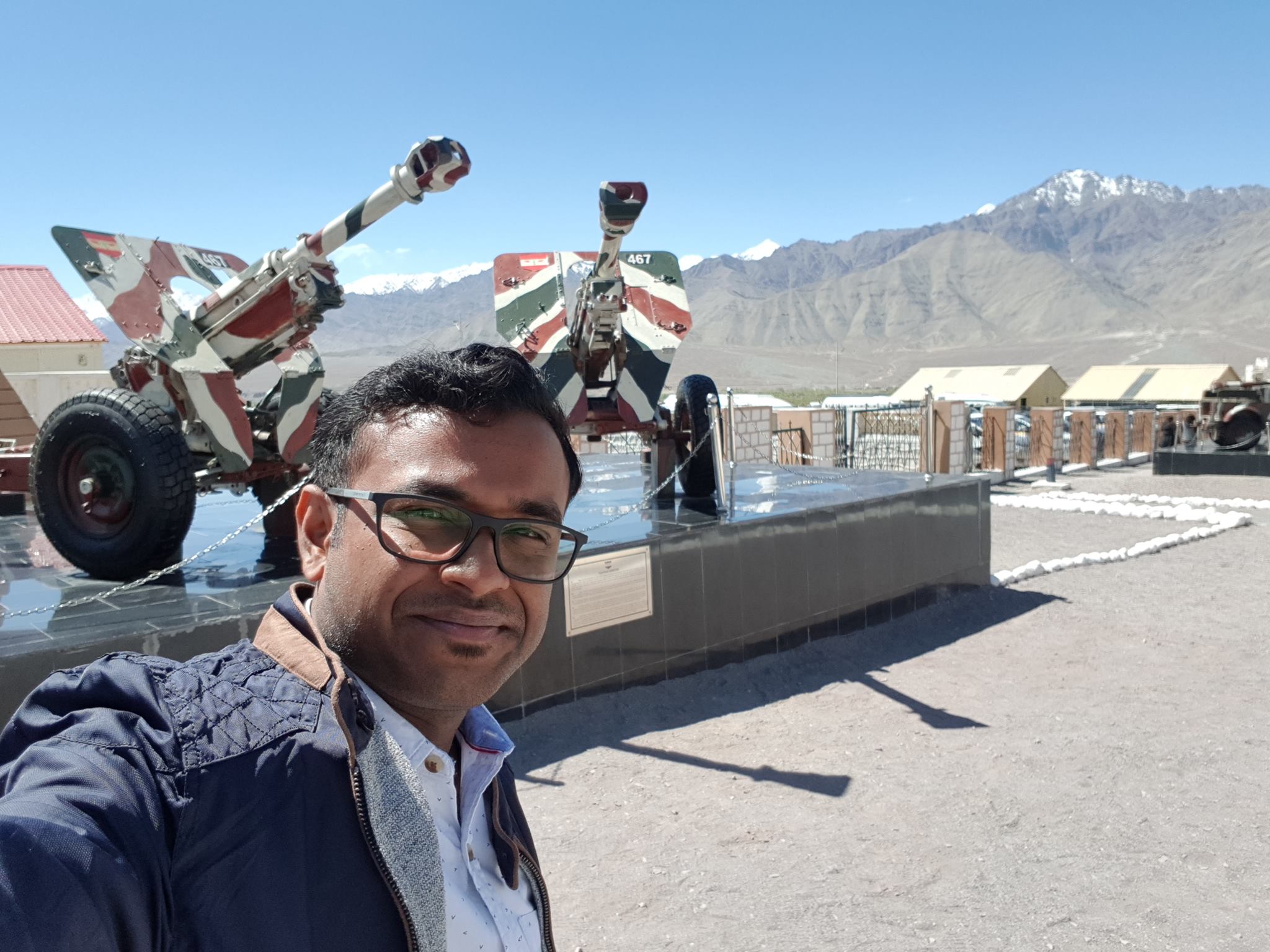 "Camping was amazing with the group! We played card games till late night, laughed at each other's stories, shared our experiences and during this time we did not care about what the next day had in it for us. We were just living in the moment, surrounded by great people." Abrar was particularly amused and terrified of the ghost games that they played during the night. One of his fellow trekkers commented that it was a way of sending chills down their spine in addition to the cold weather.
Another day, they celebrated the birthday of a fellow trekker in frigid cold and they made the best of it. "We were just enjoying ourselves even in the extreme cold temperatures. The moment was just too special to be missed due to chilly winds."
Also Read: Vasundhara's Last Minute Trip To Andaman With Thrillophilia!
Abrar gets nostalgic of his trip, "It was the complete package. We danced and sang at the Diskit Turtuk Highway, shared our travel stories, played ghost games, and even held each other at the low points during the trip." When at Nubra, they took an impromptu hike in the freezing cold, because the view was too good to be missed."We did not care that it was cold, because the view was stunning and we wanted to explore it more."
Memories For Life
While for most people the frigid cold and rough terrain is the difficult part of a Ladakh Trip, for Abrar it was the thought of the trip ending. He did not want to come back, nor did he want to leave the people he had just met. They had bonded for life and Abrar wished the trip would never end.
"Even though the weather conditions were extreme at some point, the warmth and love we shared with each other made everything just amazing." He loved the welcoming smiles of the locals and did not want to say goodbye this soon.
It isn't easy to come back and settle in the daily routine when you were having the best time of your life like moments ago. But there is hope in these moments, that people can cherish and remember for whenever they feel low.
Check Out: Thrillophilia Played a Significant Part in Alka's Trek to Everest Base Camp!