For Monica Ladakh was Worth Quitting Her Job!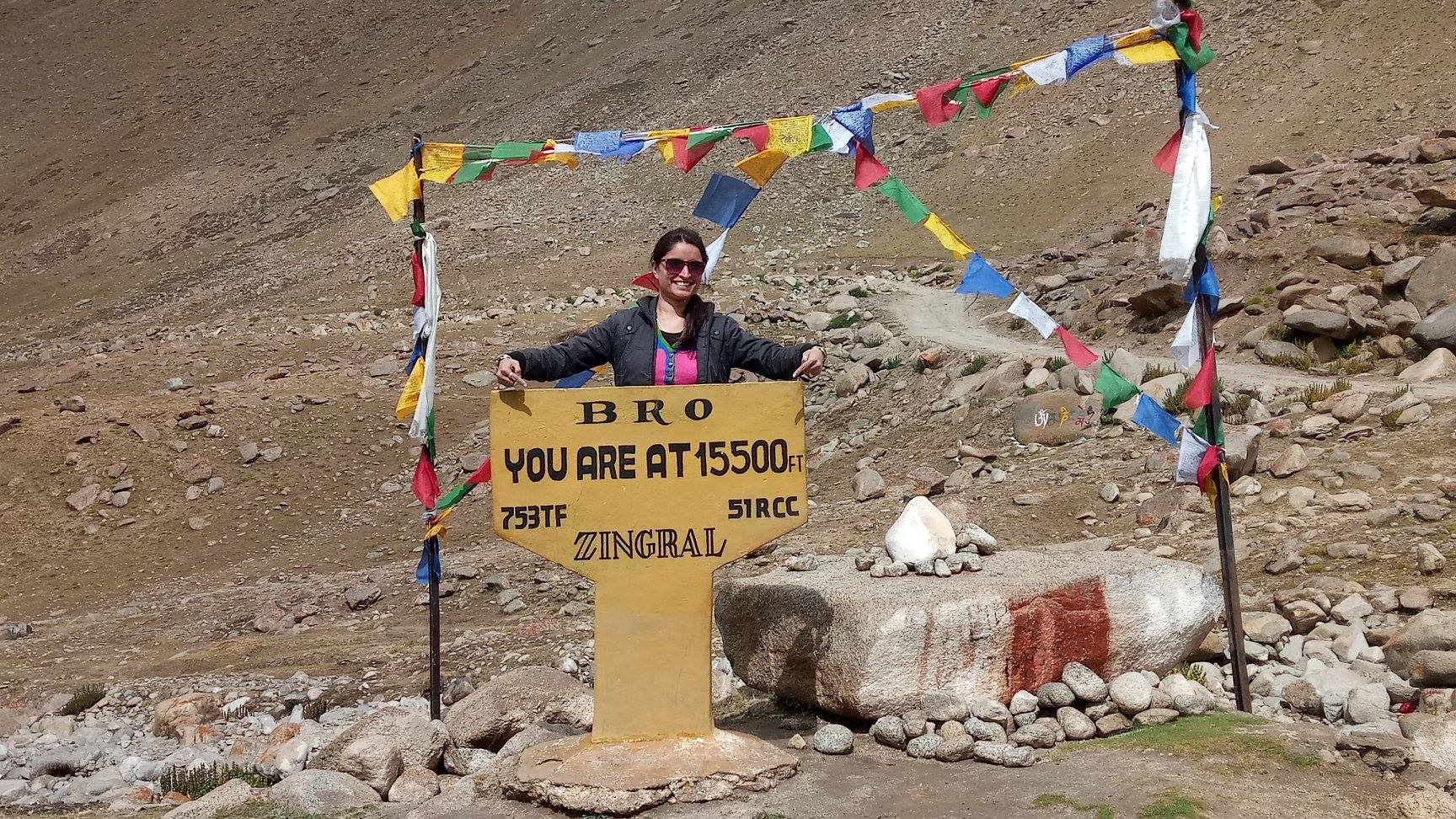 Travel is an essential part of this small-town girl from Amritsar (Punjab) who regards it as akin to breathing. By choosing this wonderful trip organized by Thrillophilia, she describes the beautiful experience of taking a trip to Ladakh.
She has traveled North-East to places like Sikkim, Darjeeling, Kolkata, and up north to places like Himachal and Jammu, but her appetite for travel doesn't diminish with that. With her love for taking trips with friends, she is able to have a more enjoyable experience and builds a stronger bond with her friends.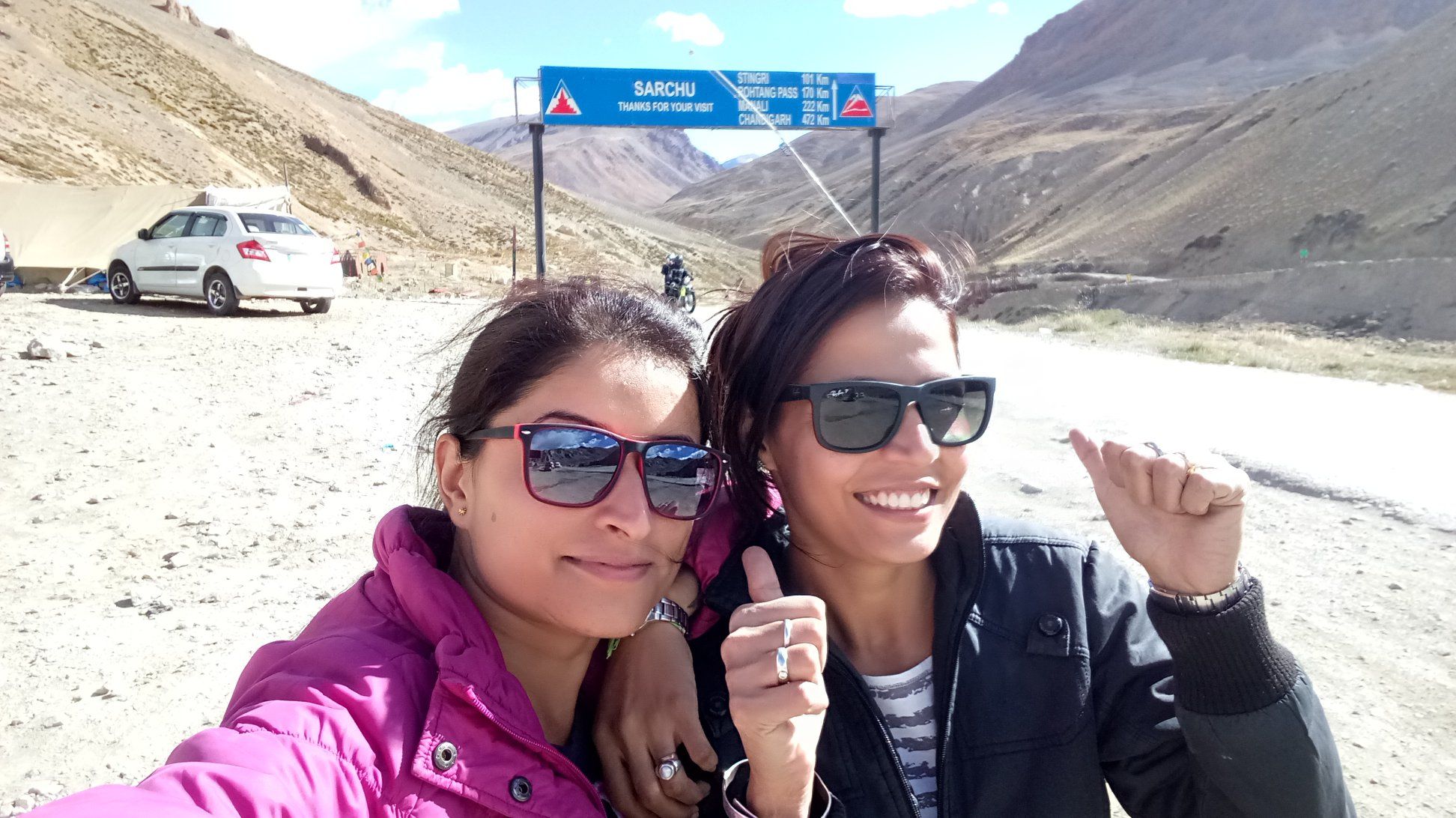 In her own words, her reason for choosing this trip out of the 1000 plus globally offered adventure options is "because we had a dream to see heaven and the beauty of the nature on earth"
While traveling alone is liberating, traveling with a group of friends enables you to gain a deeper understanding of yourself and your personality.
In the words of Monika "It is one of the blessings to have old friends that you can afford to be stupid with"
The number of photographs featured in this article illustrates the warmth of friendships and the comfort that exists within the company of each other.
The Journey That was-From Start to Finish-
Monika enthusiastically discusses her adventures during the trip. With all her friends gathered in a raucous celebration, her journey starts:
"All seven of us geared up excitedly for this amazing journey since our collective dream was to visit this heaven on Earth once and see all of the beauty it has to offer."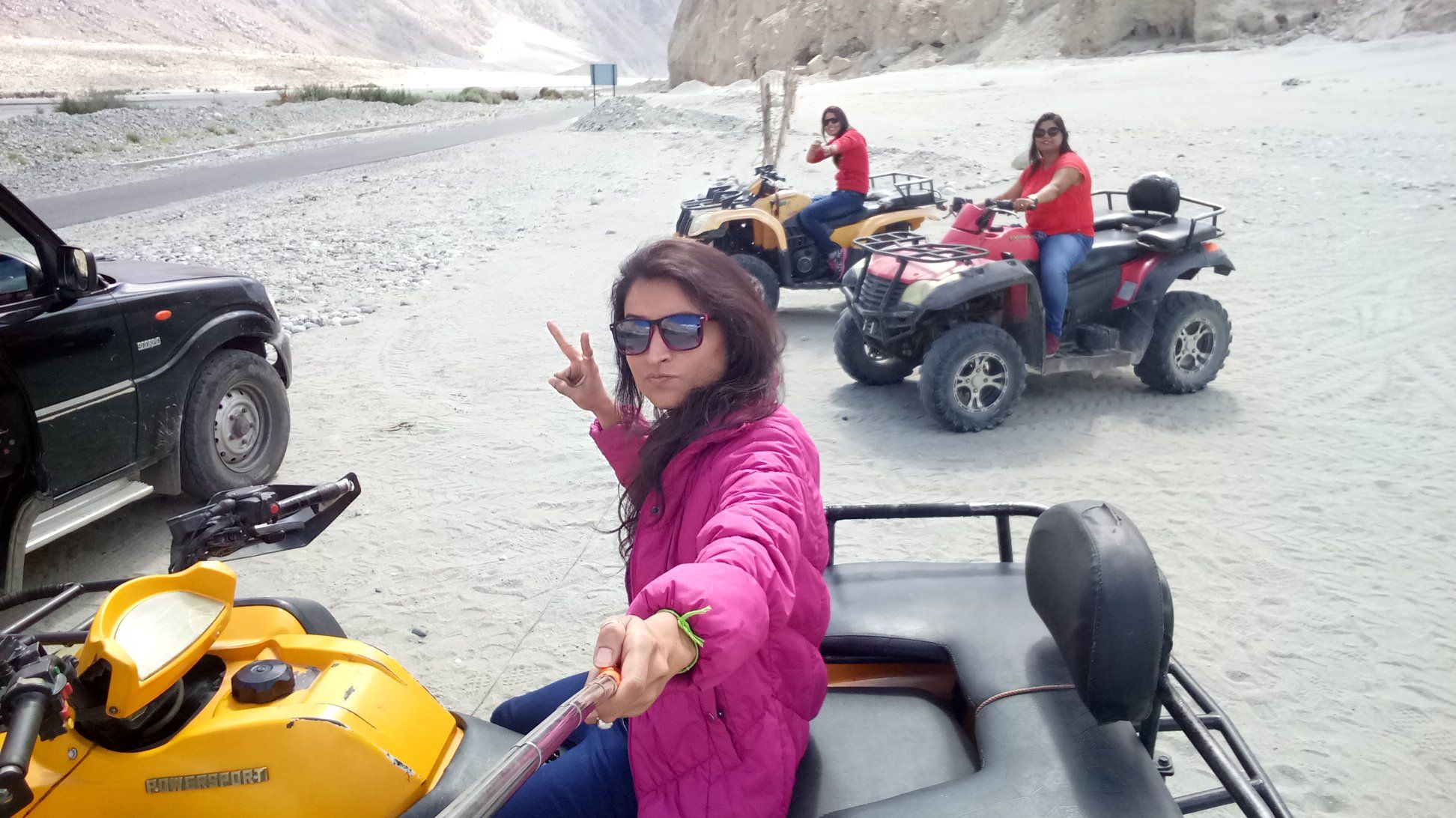 In reality, Ladakh proved to be this and so much more and continues to be the most remarkable place to visit till this day. There are numerous waterfalls, mountains, deserts, and hills that adorn the route.
"Armed with a great driver named Konchuk, we started our leg of the journey from Ladakh first. Once we reached Ladakh, we stayed over at 'Hotel Auspicious' which was a good experience. The staff at the hotel was very friendly and helpful and guided us quite well. The food was authentic and delicious. Will highly recommend this place to all my fellow travelers"!
Nubra Valley
The next day, we departed for Nubra. Often praised for its stunning views and beautiful blue lakes, Ladakh is also drenched in spirituality. This can be attributed to the amazing Gompas, Buddhist monasteries with their spires and colorful prayer flags adorning streets and houses throughout the city.
The color contrasts the sky with the vivid hue of Ladakh's browns, blues, and whites was a treat to eyes. The allotted hotel at Nubra was a wee bit difficult, but we found an acceptable alternative and all was well.
Pangong Tso Lake
The next day we departed for Pangong, which was the highlight of our trip. The lake provided us with an unforgettable experience and we spent the night at Auspicious Camp where we were surrounded by nature and awestrucked by its beauty. This was the first time we had ever witnessed such beauty and wonderment.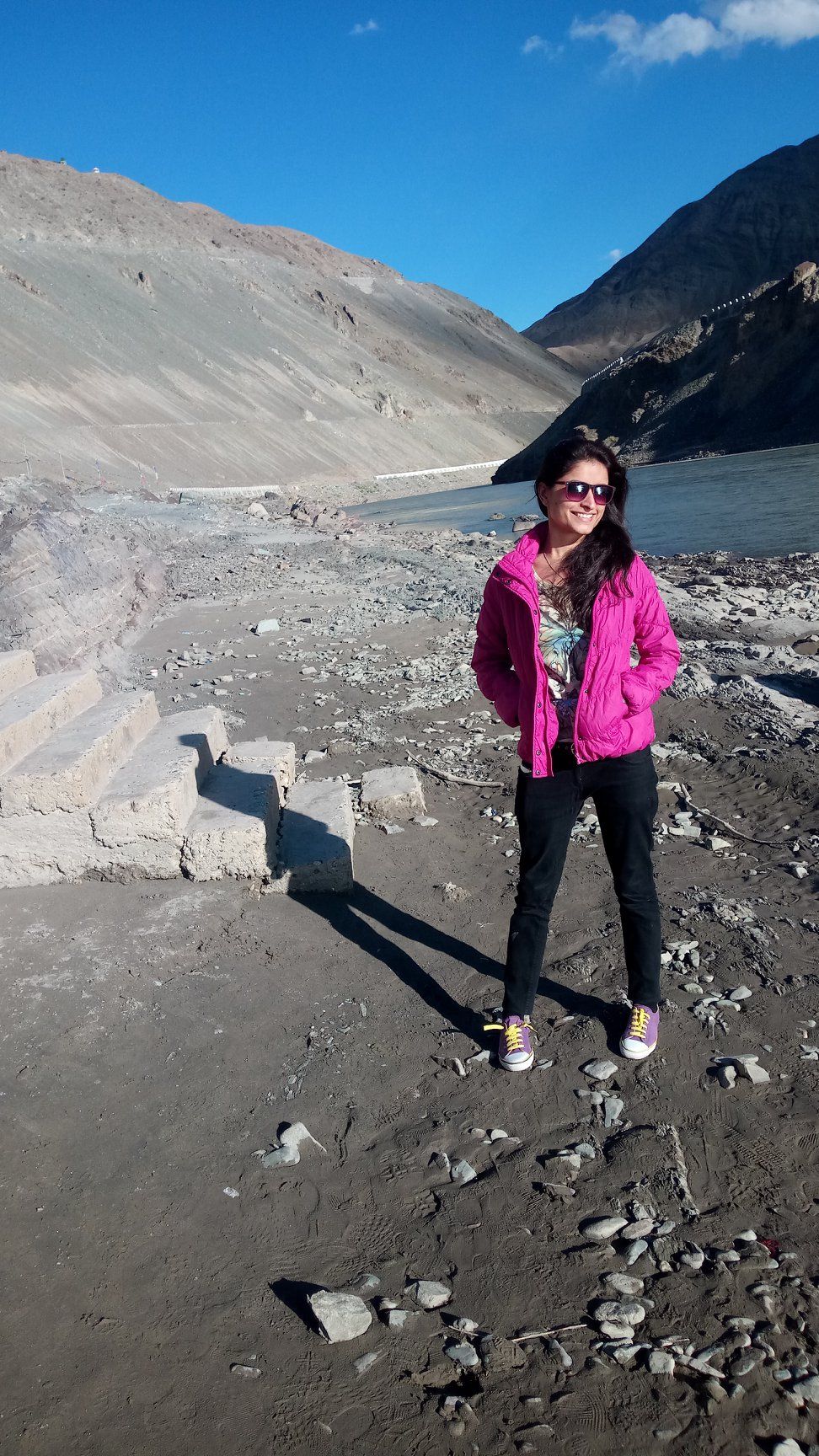 At Pangong Tso, the pristine waters of the lake combine with the baby blue skies and calm waters to give visitors a sense of peace. Surprisingly, all our stress just melted away! This place is like a magic enchantment, and we had no desire to leave this place. We were all awestruck by its beauty. From my own experience, I can honestly say that I have never seen a more picturesque stretch of water!
Before coming here, we had all read about how gorgeous and beautiful the Lake is, but nothing can truly describe the beauty of this place. You have to see it to believe it! It is probably the color of the Lake with its silvery blue water or the beautiful brown mountains that surround it, but the landscape is truly pristine, magical and perfect! The pictures do not do justice to it!
Jispa and Manali
Our journey to Jispa was a memorable one after Pangong. The accommodations were comfortable however the staff at the Jispa Journeys Camp was not very helpful. After departing Jispa, we headed to Manali, which offered breathtaking scenery. We viewed many monasteries on our trip back and admired the gorgeous green mountains.
It was a pleasure staying at the Hotel Morning Star in Manali and we took back happy memories. Overall, our journey was one to cherish, and every moment spent there will remain with us forever. "All and all, an amazing trip for us"!
Monika recommends these few things to do before starting the Trip:
When traveling to Leh-Ladakh with a group of friends, the families of each friend should be aware of the contact information of others in the group. The purpose of this is to ensure your safety as well as to keep your family informed of your location.

Maintain multiple copies of all relevant documents such as your license, PUC, insurance, documents pertaining to the registration of your vehicle, as well as your PAN, in case you lose any document, a copy identification card for entry while traveling is required at all passes.


During travel to remote locations such as this, it is extremely important to have an emergency medical kit.

Before you leave for your trip, make sure you have all the necessary medical supplies on hand.

If you are already taking medication, please carry additional medication.

Don't forget to take additional cash with you as most places in Ladakh that you will visit will only accept cash, as not many will accept credit cards.

You should choose local food and avoid overly oily and spicy foods. In addition, this keeps your stomach light, particularly when traveling at such a height and negotiating so many mountainous bends.

Be sure to carry enough water. Make sure you have extra water and electrolyte packets with you.

It is advisable to inquire about food prices before ordering, especially in Kargil, and to keep some ready-to-eat snacks at hand.
Memories from the Trip-
Monika relates how her entire journey was a treasured memory, but if forced to specify a few things that stand out, then these would be them:
"When we all were whiling away our time on the drive singing a song our driver suddenly started singing the same song in his own language. That was pretty funny and memorable since it was least expected".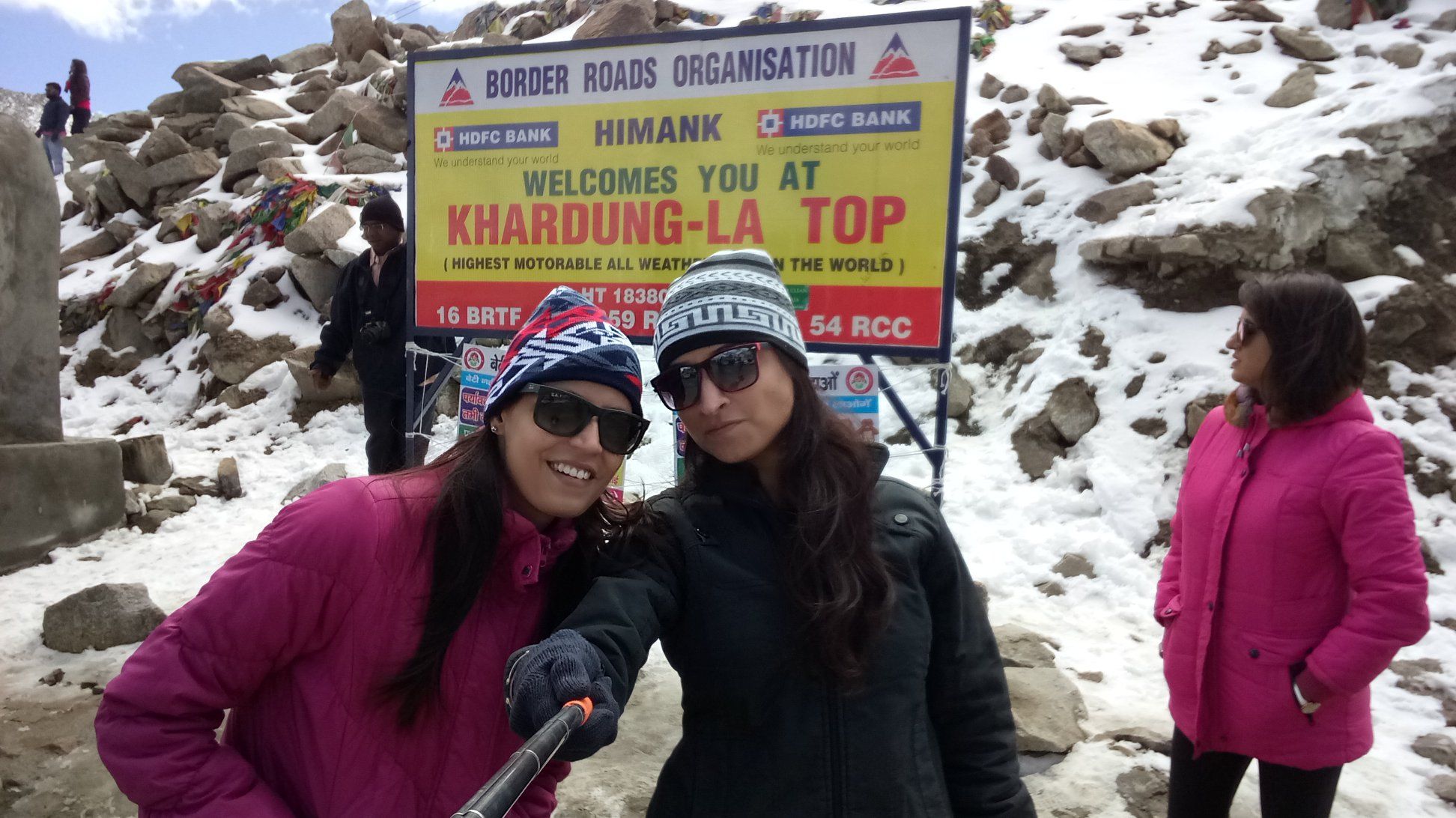 "The thing that I miss the most about it is its beautiful mountains, fresh air, and peaceful environment"!
For future travelers, one thing Monika suggests is keeping in contact with clients and third parties; who assist with travel arrangements, to ensure that the itinerary they promised remains the same.
Upon failing to gain approval for her leave to travel to Ladakh, Monika quit her job, believing that her future lay in travel. She has aspirations of exploring every corner of the planet.
This favorite quotation of Monika's can give you an insight into her personality.
"It is better to be real than to be perfect".