Thrilling Tale Of 5 Friends In Ladakh With Thrillophilia!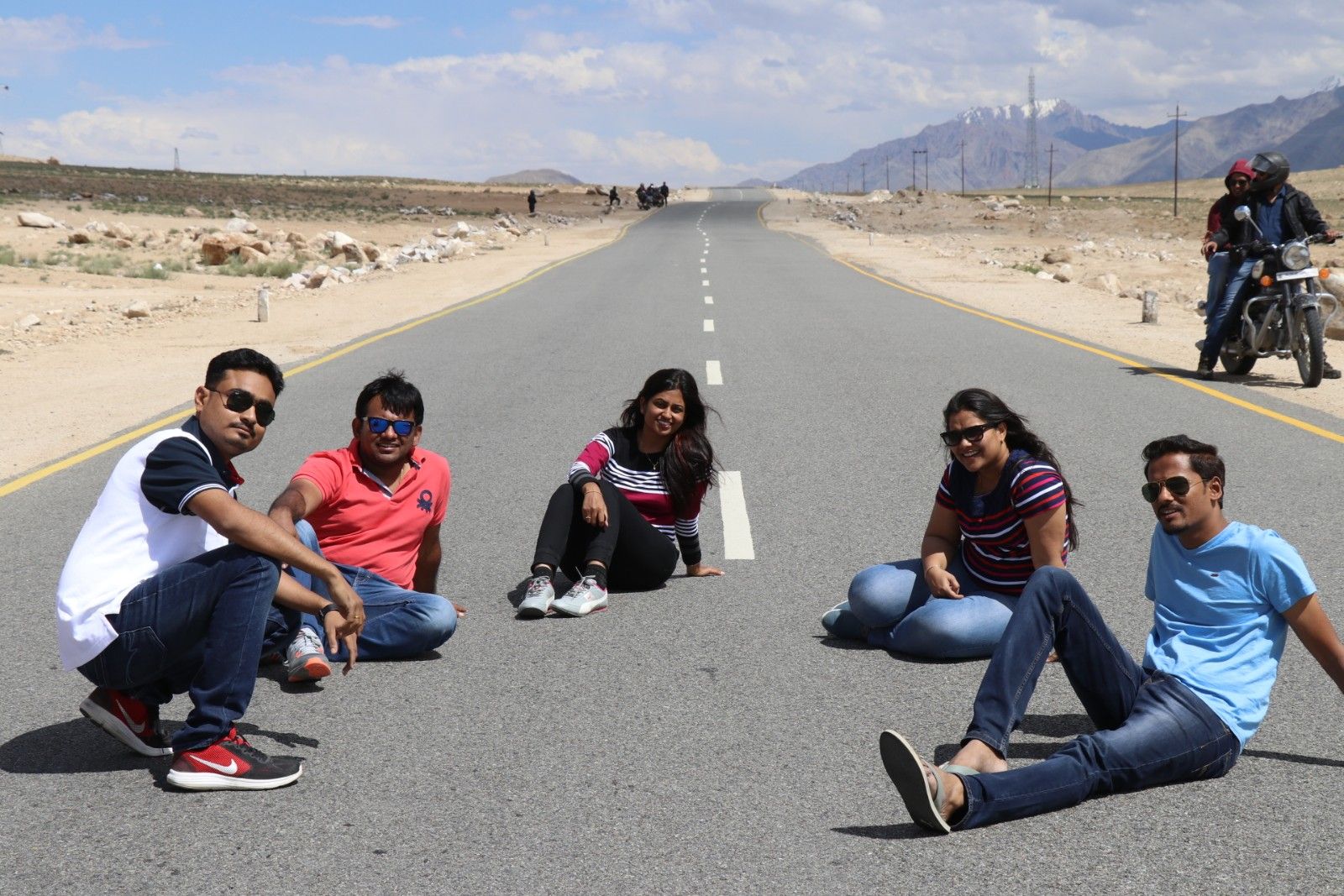 When he and his eight friends decided to go to Kashmir and Ladakh, he knew that the journey would be difficult, but what was even more difficult was for them to stick to the plan. One by one, his friends backed out of the trip, but he was determined to make it work. Finally, Anup and his four pals made the decision to keep it amongst themselves and not turn back at any time in the future. Four of Anup's buddies have been with him for more than a decade; he no longer refers to them as "friends" but rather as members of his extended family. It was the same connection that had driven them to travel around the globe together, and now it was time for the ultimate adventure: a journey to Ladakh!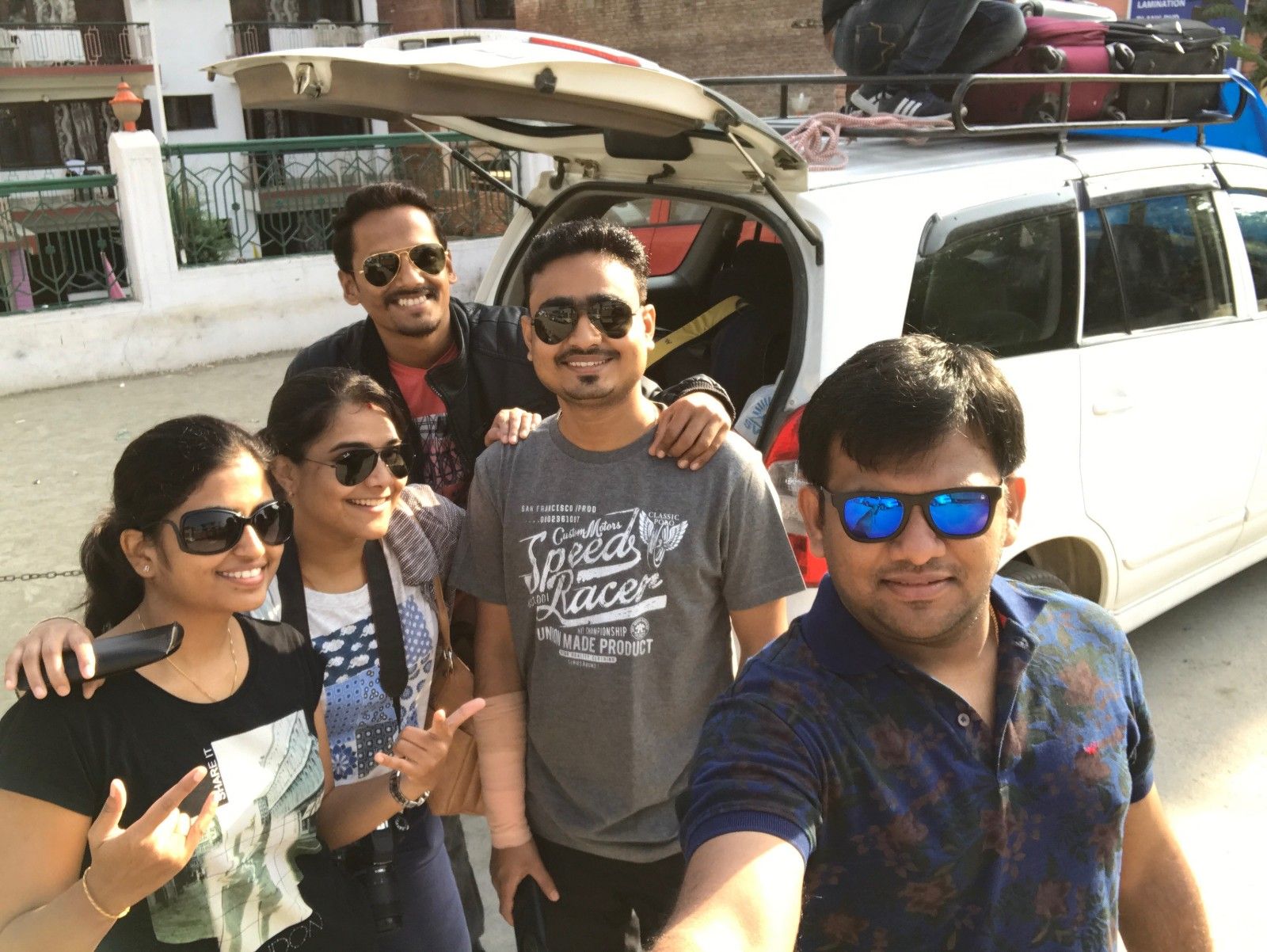 It took Anup a long time to settle on a trip to the mountains because he is a meticulous planner who likes to think through every detail of his journeys well in advance. He arrived in Bengaluru after an exhausting 15-hour train ride with a high degree of anticipation for what lay ahead.
A Glimpse Of Heaven
In order to reach Kashmir, the five friends boarded a plane. As soon as they arrived at the hotel in Srinagar, they headed to Dal Lake, where they donned Kashmiri attire and danced to the music of a local band. As they posed in their brightly coloured costumes and took pictures, it was a moment of pure happiness. The adventure had begun, and it had gone well thus far.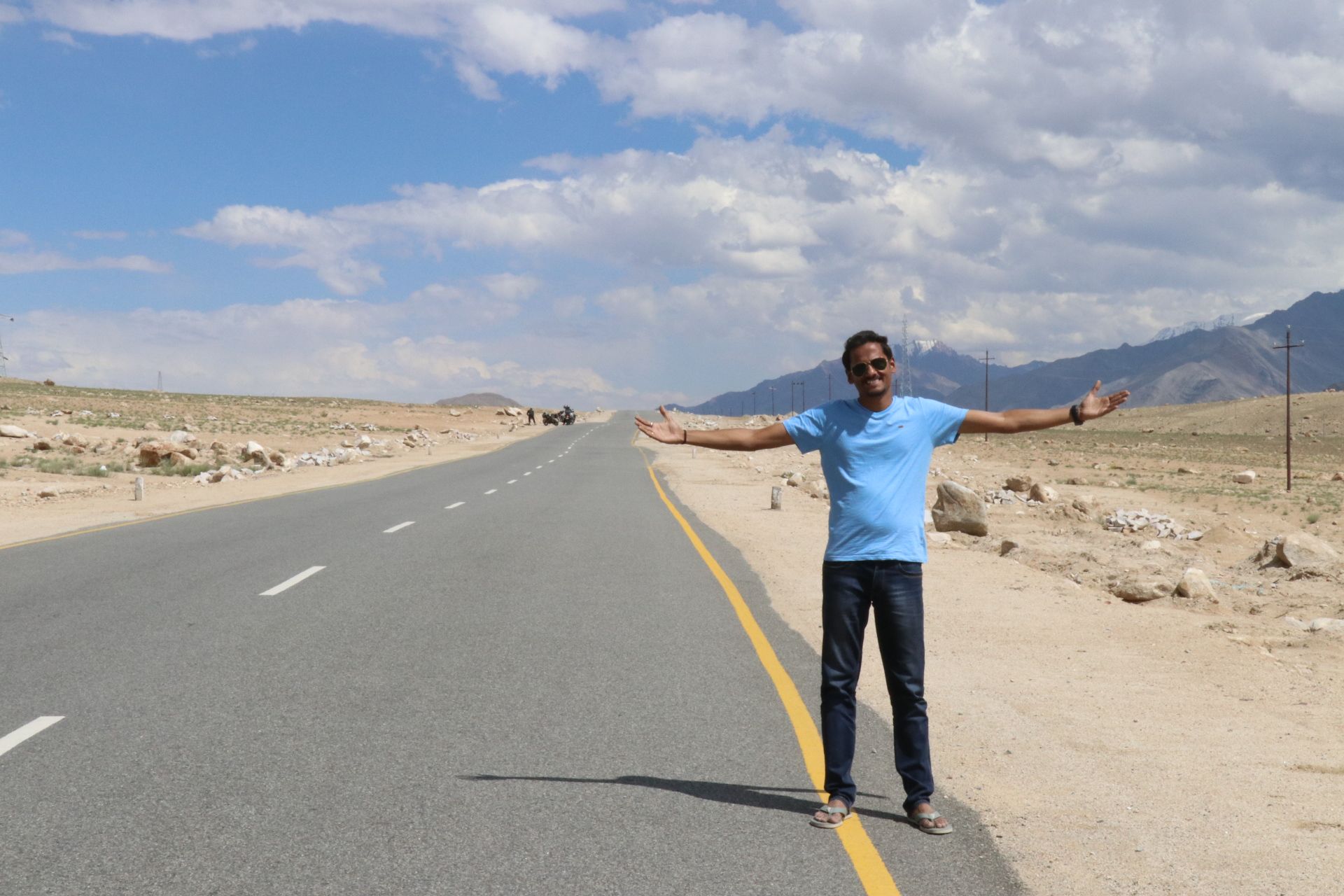 After a long day of sightseeing in Srinagar, Anup and his friends decided to take a pony ride in Sonmarg.
"The ride with friends in Sonmarg will be remembered for a long time," as told by Anup when recalling the fun he had. They arrived in Kargil in the evening and visited the Kargil War Memorial to pay their respects to the fallen soldiers. As they read about the heroic deeds of our brave soldiers, they were filled with pride. It was back to the hotel for a delicious meal and preparation for the next day's big event!
Suggested Read: Kashmir To Ladakh: Shadab's Journey Of Self-Discovery With Thrillophilia!
The Good Days Together
Because we were so eager to get to Leh, getting up early was no longer an issue. The group set off for Leh on their way to Lamayuru Monastery through Leh. Spirituality and peace infused air was here, as they had a close encounter with Buddhist culture. To get to Leh, it was a long day of driving. However, the enticing tourist attractions along the way to Leh kept them captivated. As they traveled through Alchi, they learned more about mountain village life. Indus and Zanskar rivers met at Sangam, creating a spectacular sight where the waters of each river could be clearly distinguished.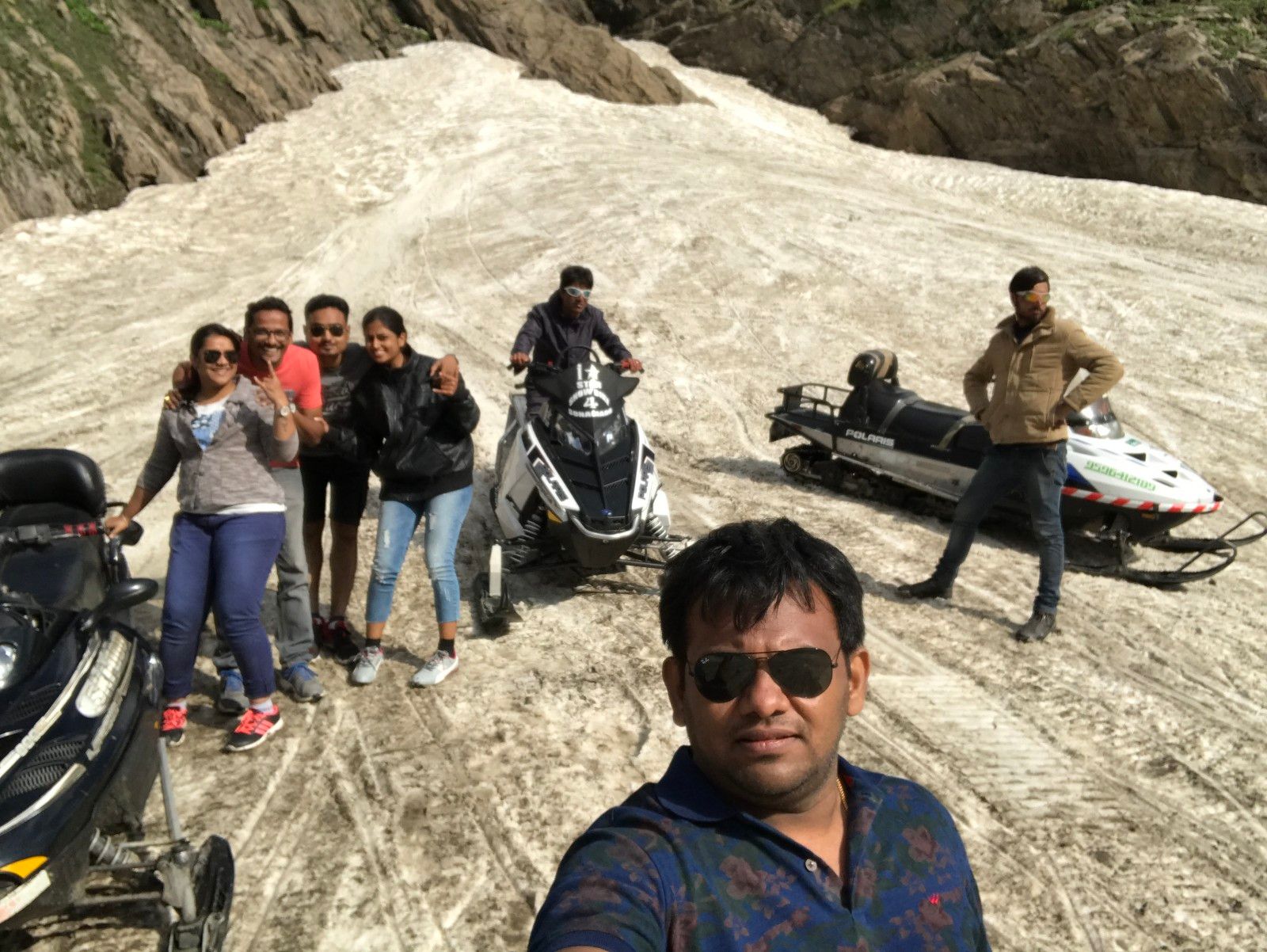 Following their time at Sangam, the group made their way to Leh by passing through the Magnetic Hill. It had been a long and exhausting day, but the time spent in the mountains erased all of their exhaustion.
At this point, the higher peaks were beginning to call. To get to the Nubra Valley, they got up the next morning and made their way over Khardung La. Anup's goal in life had always been to cross the mighty Pass. He felt like he was on top of the world; like he had won a game or something. In contrast to the rest of the group, Anup and his buddies felt nothing but pride in their accomplishment. Extreme temperatures couldn't dampen the joy they felt at being there.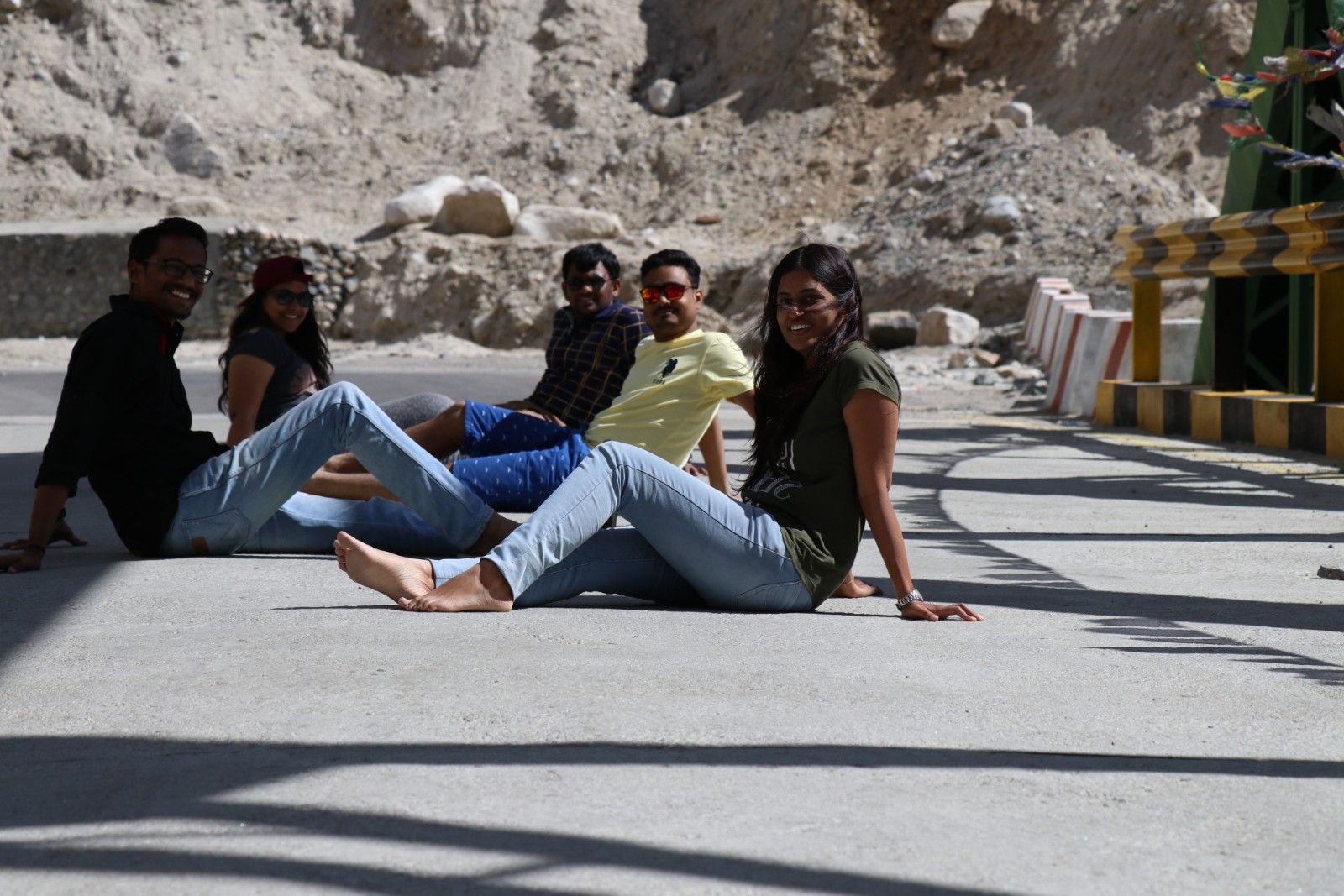 At the white sand dunes in Hunder, they took a ride on a double-humped camel. They went on to visit Hunder and Diskit monasteries, both of which are well-known for their Buddhist teachings.
Leh's markets were explored on foot and local goods were purchased on the fifth day of their journey. Anup and his companions, who had been trekking in the mountains for hours, were able to relax a bit on the laid-back day.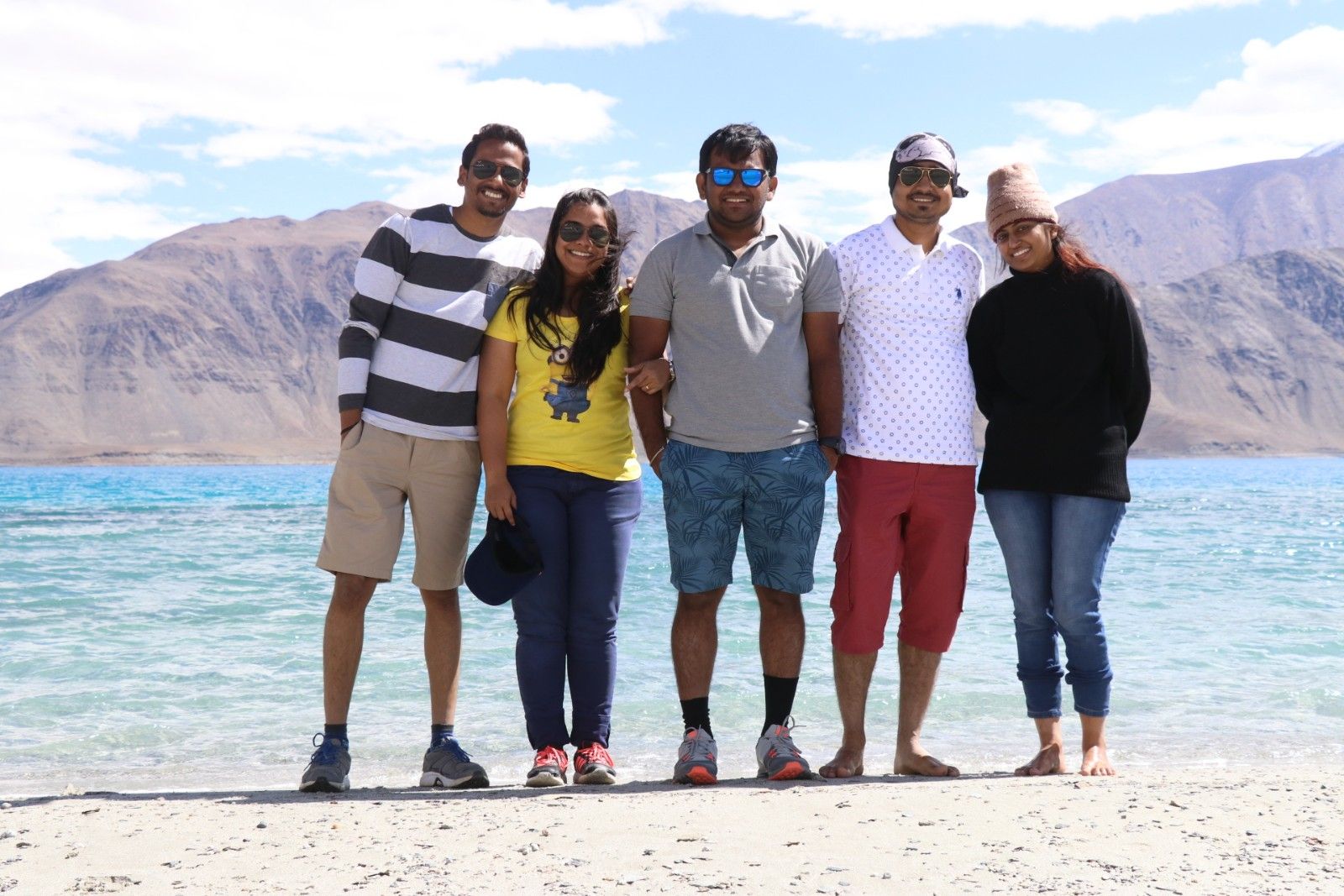 As they made their way to the picturesque Pangong Lake, their hopes and dreams were about to come true. Travelers were mesmerized by the lake's shifting hues and could not stop snapping pictures. The friends spent the night camping on the lakeside after a long photography session at the beautiful lake. The next day, they were going to drive to another lake, the Tso Moriri. Anup describes how the hail and thunder made the atmosphere both fascinating and chilly, describing it as "the most scenic destination." Anup remembers the afternoon temperature as being -4 degrees Celsius. The hailstorm dissipated, revealing a clear sky and a beautiful rainbow in its place! This required another photo shoot!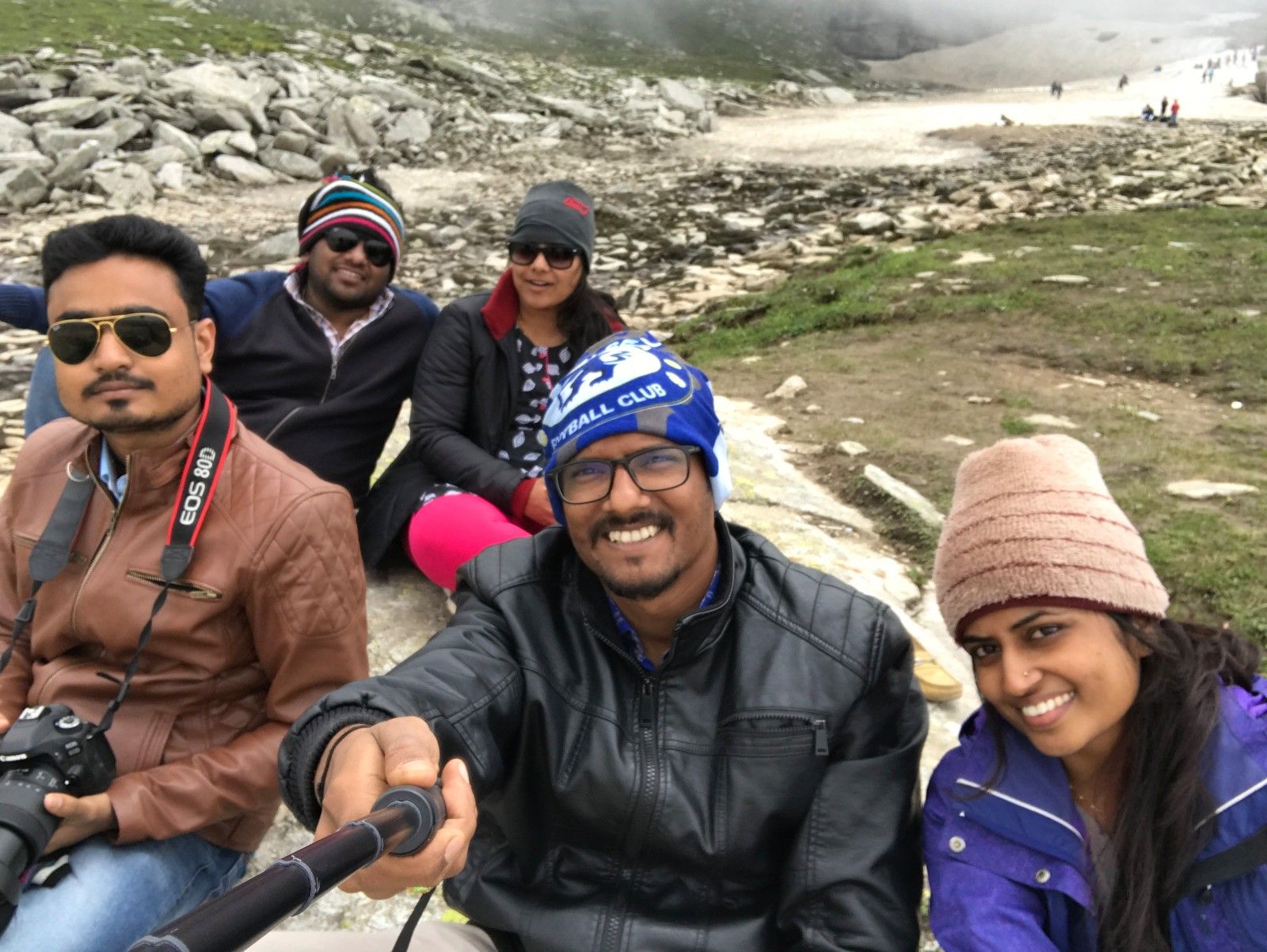 In Jispa, they had a campfire to reminisce about their journey through the majestic mountains the next day (day 8). While reminiscing, the friends gathered around the campfire for a good laugh, nice conversation, and good food - appreciating the good times they had together over the years. Because it was the final night of the journey, the group made the most of each and every minute.
As the trip was coming to its end, Anup was overwhelmed with emotion as he made his way to Manali. However, the majestic Rohtang Pass brightened his spirits as he was captivated by the snow-covered peaks.
A bungee-jumping and river-rafting excursion in Rishikesh was Anup's next adventure, and it was now time for him to plan it!